Five Things You Can Do With A Graduate Management Degree
How a Graduate Business Degree Can Help You Achieve Life Goals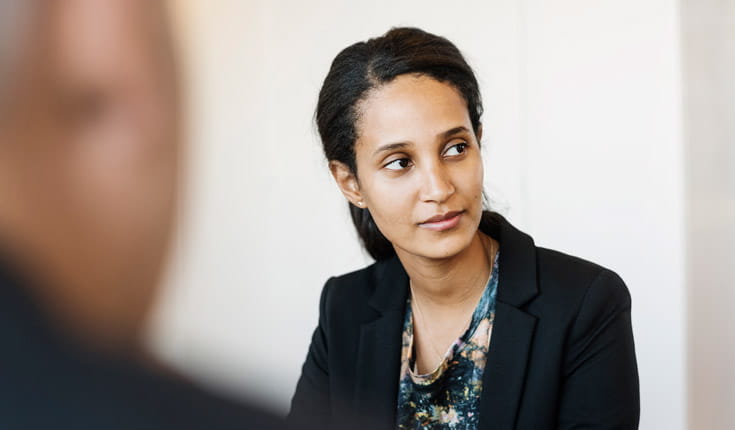 When our biggest goals seem out of reach or too abstract, it is helpful to consider the practical, real-world tools that can help you reach them—particularly if your aspirations are centered in the world of business.
A graduate business degree is a popular vehicle for achieving larger goals in life. Typically focused in areas like general management, finance, accounting, or marketing, graduate business degrees allow students to begin a career in business with a strong foundation of applicable skills.
But what paths are available to business school graduates? Consider just five of the many things you can do with a graduate business degree.
1. Traveling the world with a graduate business degree
Business schools around the world offer thousands of programs, so a graduate business program may be the perfect opportunity to spend time in a country you're curious about. Many programs have international immersion as a key part of their curricula, so spending a semester or two abroad is achievable in any discipline.
To top it off, there are plenty of international opportunities after you earn your graduate business degree. According to the Graduate Management Admission Council's™ (GMAC™) 2020 Corporate Recruiters Survey, 1 in 4 recruiters plan to hire international business school talent— a figure which is expected to remain relatively unchanged in the post-COVID world. Learn more about how the novel coronavirus pandemic has impacted hiring.
Whether living abroad is a short-term or long-term goal, a graduate business degree can help you achieve it.
Read More: Learn about the benefits of studying abroad
2. Starting your own business with a graduate business degree
Like traveling the world, starting a business is a bucket list item for many people. Most graduate business programs include at least one module on entrepreneurship, and lots of business schools have their own start-up labs, incubators, or accelerators to help student ventures succeed.
If you are passionate about solving a certain problem, you may be wondering how to break into the industry or how to secure investors. Becoming your own boss or a CEO of your own company takes a special set of skills and a carefully curated network to make it happen.
A graduate business degree is the perfect way to stock up on the knowledge you need—and maybe even get the ball rolling on your dream venture.
Find out how an MBA can accelerate your startup
3. Helping others with a graduate business degree
From local businesses to communities in other countries, lots of MBA programs incorporate social impact projects into their curricula. For instance, in order to give students real-life consulting experience, some schools place them on projects in local communities with the objective of giving back and learning how to make a big impact on a smaller scale.
And that's just the school-run initiatives. During business school, you'll meet other students who are passionate about making a difference through their careers. Whether your mission leads you to explore the environmental impact of big business or create a social impact startup, a graduate business degree can help you become a true leader of systemic change.
Learn more about how a graduate business degree can springboard to a career of social impact
4. Upgrade your salary with a graduate degree
Particularly for MBA programs, the return on investment for a top program can be substantial. Graduates from top programs often double their previous salaries upon graduation and receive significant signing bonuses thanks to the skills they gained at business school.
In fact, the GMAC™ 2020 Corporate Recruiters Survey found that the median starting salary for MBAs is still over US$100,000—and has been minimally affected by the novel coronavirus outbreak.
5. Saving the planet with a graduate degree
Finally, a business degree can teach you the skills you need to be an effective instrument for environmental change. MBA internships, like implementing sustainability initiatives at Fortune 500 organizations, can help you learn to make an impact from within. Or you could learn how to grow a green business from the ground up, either as a startup CEO or another executive leader whose key job is business development.
Whatever route you take, business schools and their experts are a great launchpad for achieving everything you want in life. These are just five of the things you can do with a graduate business degree, but really, the options are endless!
Where will business school take you? If you're not sure how to balance aspirations like making a difference or increasing your salary, take this interactive quiz to help determine your priorities and how they can be used to select a program.