Do Engineers Need an MBA or Business Master's Degree?
Do Engineers Need an MBA or Business Master's Degree?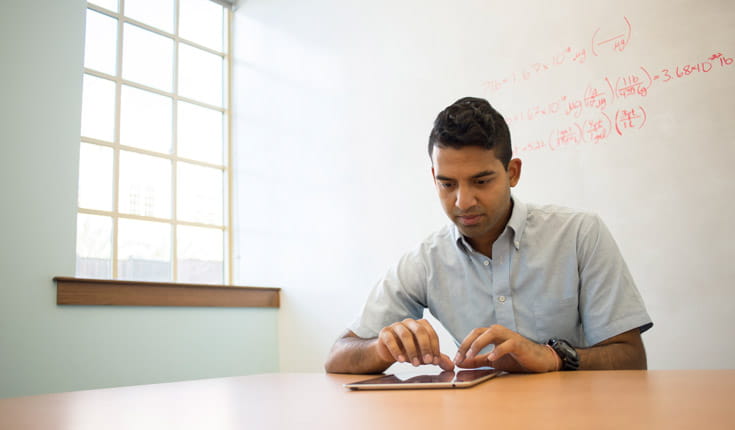 Get even more out of your career with an MBA or related graduate business degree.
As an engineer, your technical expertise is highly valued by employers. Whether it's in biomedical, chemical, industrial, mechanical, or a host of other areas, your technical expertise puts you ahead of the curve in the value chain of the global economy. An MBA or a related specialized business master's degree will go along way toward improving your baseline business knowledge, and adding leadership and communication skills that will expand your opportunities and put you on the path toward a rewarding career.
Today's Employers Are Looking for People with Your Skills
Why should engineers pursue a graduate business degree? Let's start with jobs. Eight-four percent of today's employers are hiring business school graduates with the skills you have. They say that strong technical and/or quantitative skills are critical when selecting interview candidates.
In addition to gaining the skills you need to advance your career, an MBA or related specialized master's degree will also boost your earning potential. Today's employers are rewarding b-school graduates with attractive median starting salaries. The median salary for MBAs is $100,000 per year and the median salary for specialized business master's graduates is $62,000 annually.
To learn more about the career benefits of an MBA, download our infographic (pdf).
---
Five Steps to Get Started
Both in the US and around the world, you will find a variety of graduate business programs to meet your specific career goals. But you may be asking: "Where do I begin?" The resources below and throughout mba.com are designed to help you discover best path for you. Here are some initial steps to consider:
Learn About the Value of an MBA. Gain the leadership skills, business knowledge, and networking opportunities that are valuable to your career advancement. Discover how an MBA or other graduate business degree help you gain an edge in the job market, command a higher salary, and enjoy new opportunities.


Explore Program Types: One of the major considerations for an engineer is whether to pursue an MBA program for more general business knowledge or a specialized master's program, which may be a suitable option for someone interested in taking their current engineering career to the next level. One of the best things about pursuing a graduate business degree today is the vast array of program choices available, so you'll want to find the program that is right for you.


Take the GMAT™ Exam: Business schools worldwide rely on the GMAT exam to make informed admissions decisions. The GMAT lets you showcase your skills to schools and also helps prepare you for day one in the classroom.


Become Familiar with the Application Process: The b-school application process takes time, energy, and patience. There is no magic formula for admission, but careful planning will go a long way toward getting into the program of your choice.


Figure Out Your Finances: Paying for your degree is often a key factor in your enrollment decision, but you have options. Make sure you know what they are.