Choosing The Best Master's Degree For You: Master's in Marketing
Choosing The Best Master's Degree For You: Master's in Marketing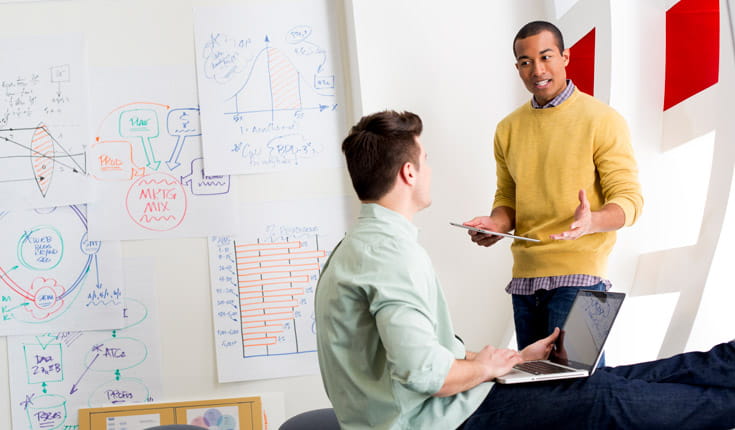 More and more business schools are offering business masters degrees, from generalist programs in management to specialized master's offerings covering topics like accounting, data analytics, finance, and marketing.
With so many options out there, choosing the best master's degree to suit your career ambitions can be a challenge.
Before applying, candidates should know the answers to the following questions: Who are the different master's programs for? What jobs do they lead to? What do you study on the course? What do you need to know to get accepted?
To answer those questions, we spoke with faculty from five of the most common business master's degree options at some of the world's leading business schools.
Read on to find out how to choose the best master's degree for you.
Master's in Marketing
Read what Ning Li, academic program director of the MS in Marketing at Johns Hopkins, Carey School of Business, had to say about a Master's in Marketing:
Who is a Master's in Marketing for?
For students looking to continue in their marketing studies or students looking to pivot into marketing from another field. Those who are looking to become marketing experts will receive training in business foundations in addition to numerous high-level marketing electives.
What skills/qualifications do you need to apply?
Candidates will need undergraduate level communication and analytical skills.
What will you learn on a Master's in Marketing?
Students will learn behavioral and quantitative methods and best marketing practices to address the most critical issues facing today's marketer, including the impact of data and social media on marketing strategy, consumer behavior, social responsibility, competitive economics, business-to-business marketing, and more.
What jobs can you qualify for after a Master's in Marketing?
Students can pursue careers in Marketing and Business Analytics, Marketing and Sales, General Management, Consulting, and more. Some employers who have hired our recent graduates include Amazon, China Telecom Americas, IBM, Johns Hopkins Medicine, P&G, and Tencent.
Top tip for applying to Carey?
Be Honest. No applicant is perfect and if there is a part of your application you are concerned about, be honest. Be open to why this program appeals specifically to you. This is important because honestly addressing concerns is important in marketing roles.
Check out what other faculty had to say about other Business Master's degrees:
---
This article was originally published on BusinessBecause.

Whether you're considering an MBA, EMBA, or Master's program, read more content like this and get practical resources to help your business school application on BusinessBecause.