How to Ask for a Letter of Recommendation for Business School—In 5 Simple Steps
How to Ask for a Letter of Recommendation for Business School—In 5 Simple Steps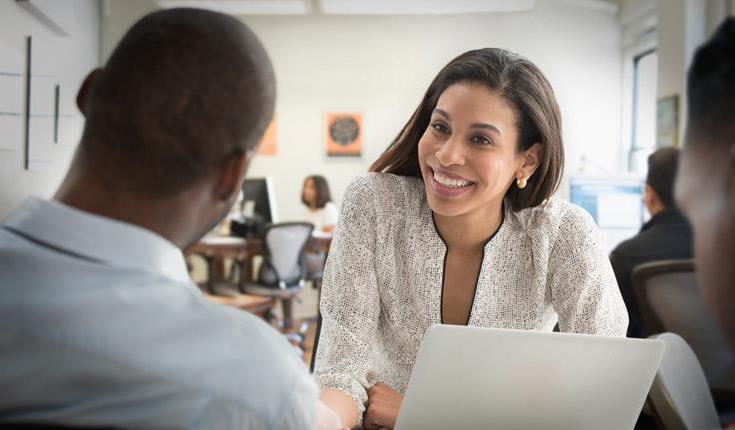 Alongside GMAT scores and essay questions, your letters of recommendation form an important part of your business school application.
Letters of recommendation are references from professional or academic contacts, and give admissions teams a reassurance about your strengths, your professional experience, and your suitability for the program you're applying for.
Who should you ask to write your recommendation letters? How should you ask? Here's five steps to getting a great letter of recommendation for business school.
Step 1. Don't write the recommendation letter yourself
While it might be tempting to ask the CEO or the most senior partner at your firm to write your letter of recommendation, there's a good chance that person might not actually know you too well.
These contacts are likely to write an impersonal or generic reference—or worse, the person might ask you to write it for them before signing it off.
This is a big no-no in the business school admissions world and is something that can easily be spotted. If your chosen reference does request this, it probably means they don't know you well enough to provide a personal reference.
When compiling a list of potential recommenders, make sure you cross off anyone who asks you to write it yourself!
Step 2. Invite your recommender for a coffee (real or virtual)
Once you've chosen an appropriate recommender, take the opportunity to have a proper catchup with them, inviting them for a real or virtual coffee. This will allow you to do three things.
First, it's a good chance to strengthen a relationship with that person, so that your reference request doesn't come out of the blue. If it's a former employer, this is a chance to fill them in on what you've been up to. For academic references, it may be even longer since you last spoke, so this is particularly important.
Secondly, a face-to-face or virtual catchup can allow you to properly explain the reasons behind your business school decision. "It allows you to take the time to explain why you want to do an MBA at this point in your career, and how you're a good fit for the schools you've targeted," explains Eric Lucrezia, former MBA recruitment director at ESSEC Business School, and admissions consultant at Candidate Coach.
Finally, you can use this time to refresh their memory about some of your personal strengths and achievements, as well as the role they might have played in helping you achieve these. "You can compliment your potential recommender by explaining what a positive influence they had on you while you were at the company and how a certain piece of advice they gave you has always stuck with you, for example," says Melody Jones, from MBA consultancy Vantage Point MBA.
✔ Free guide: How to Brand Yourself for Your Business School Applications
All these will be a huge help when it comes to them writing your letter of recommendation, as it helps them understand your goals, as well as write in detail about your strengths and accomplishments.
Step 3. Explain clearly what you need from their reference
To make sure you get a strong letter of recommendation, it's worth explaining clearly exactly what you need from their reference.
You should emphasize that this needs to be a positive reference. Susan Berishaj from Sia Admissions Consulting recommends that you give them a set deadline, giving them time to reflect on if they can give you a positive reference. "If they cannot, by giving them a deadline, you have given them a chance to decline respectfully," she says.
Getting a highly favorable reference is very important, so make sure it's someone who can write passionately about your strengths and their experience of working with you.
This shouldn't differ for professional or academic references. Both are about your performance and achievements, as well as your relationship with that person.
"A letter of recommendation is not a performance review, it's a sales pitch, so you want to choose someone whose enthusiasm for you can be felt in the writing," Melody says.
Step 4. Give them everything they need to write your reference
To make their job easier, make sure you give your recommender everything they need to aid them in writing your letter of recommendation.
"That definitely includes your updated CV, the link of the admissions website, any additional instructions, and perhaps even a contact email in the admissions office, should they need it," Eric says.
You may also need to share the letter template with them. This differs from school to school: some have specific questions, others have an assessment of certain characteristics, while others are more free-form.
It's also worth enclosing your own personal goals, along with strong examples of your own high quality work and achievements. "The most impactful letters of support incorporate examples demonstrating the applicant's leadership, contribution, and overall character with leadership potential," Susan says.
✔ Free resource: Your Complete MBA Application Guide
Make sure you give them ample time to complete the reference, at least one month. If you are applying for multiple schools, which may require tailoring the letter of recommendation for each application, you may want to give them longer.
Step 5. Show your gratitude
After they've written your letter of recommendation, be sure to show how grateful you are. The effort your recommender puts in could possibly get you into your school of choice.
Write a letter, send flowers—whatever you feel is appropriate to show your gratitude. After all, you might need to ask for their reference again!
Are you ready to get serious about your applications? It's very common for applicants to feel unsure about what to do, who to talk to, and when. Our Business School Application Checklist and Timeline guide summarizes the key steps between you and the acceptance letter you've been dreaming about.