The MBA Experience for International Students
The MBA Experience for International Students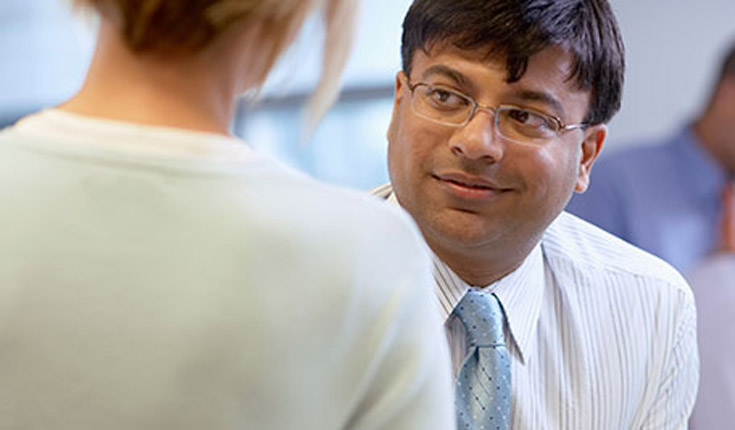 From selecting schools to professional life after earning your degree, international students address key questions you may have about an MBA experience.
Why did you choose an MBA program?
There are many reasons why candidates like you choose an MBA program. Some want a change. Some want a better understanding of the business side of what they're doing professionally. Others want to move up the corporate ladder or leverage their skills in a new way. Whatever your reason, your background may be similar to the IIM Bangalore students featured in these brief videos. Listen to how their journeys to getting an MBA may inspire yours.
What criteria did you consider when selecting a school?
For Duke University, Fuqua School of Business alumni Mariela Berrocal, much of her criteria was shaped by listening to others. "At first, I just did a lot of online research. I used resources such as the different business school rankings, Poets & Quants, blogs, each university's website, among others. I also talked to other Costa Ricans I knew that had gotten their MBAs recently. The best advice I can give is to talk to people who've been in your shoes before. It's hard to gauge which schools are the best fit from just reading things online."
Berrocal considered programs in Europe, but a business master's in the United States was her best fit. "Living and working in the United States felt to me like something that's harder to do if not facilitated by an academic experience there."
What concerns did you have and how did you overcome them?
When Cynthia Herrera Cárdenas left Mexico to earn her MBA in General Management from HHL Leipzig Graduate School of Management in Germany, asking questions helped her overcome her concerns. "I visited some MBA fairs and talked to some friends who had already studied an MBA abroad in order to get their insights about my questions."
Overcoming those concerns led Herrera Cárdenas to where she is today: "Studying at HHL helped me to develop a wider business perspective and a clearer understanding of the dynamics of doing business in Europe."
What was your biggest challenge and biggest reward?
According to Mariela Berrocal, the most challenging yet critical obstacles international students face are myths, assumptions, and fears. "When you're in school, it's hard to discern which things you hear are actually true and which are just perceptions or fears that you should work to overcome."
Berrocal's biggest reward? Taming pessimistic thoughts in order to persevere. "I wanted to leave my MBA program knowing that if things didn't work out the way I wanted them, it wasn't because I didn't try and give it my all."
What surprised you the most about attending school as an international student?
Real-world experience was the biggest surprise for George Washington University MBA graduate Alejandra Parra. "The approach to education here is more applicable to real life. That also comes with doing an MBA, but we look at real problems from case studies and learn how to solve them. During my undergrad (in Colombia), we looked at more theories and ideas. The format of the classes is also different with more of a participatory discussion between professor and students, while my undergrad was more lecture based."
How does the visa process work to study in the United States?
If you're interested in studying in and working in the United States after you've earned an MBA, visa protocols for international students are simpler and more promising than you think. In fact, US advanced degree holders have an edge in the H1-B visa lottery process.
You've gained some serous insights from other international students, but what about paying for school? Learn some smart strategies for funding your international MBA experience.