Overcoming Your Doubts as an International Student
Overcoming Your Doubts as an International Student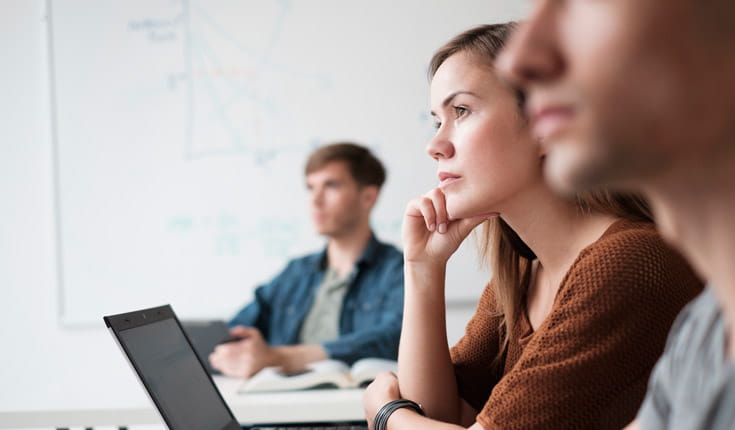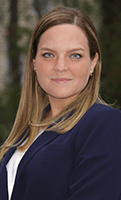 "Being an international student looking for a job in the US comes with real effort, so don't let your mind be your biggest enemy."
Name: Mariela Berrocal
School/College: Duke University, Fuqua School of Business
Program: MBA
Undergraduate program: Universidad Latina de Costa Rica, Bachelor's degree in Industrial Engineering

Can you tell us about your pre-MBA experience?
I'm Costa Rican, and I lived there until I left to pursue my MBA. When I graduated from Industrial Engineering, I decided that I wanted to wait for a job that truly excited me and allowed me to use both my creative and analytical skills. A couple of months later, I joined Starfire Effect—a boutique firm that did business storytelling consulting. I discovered just how powerful storytelling and design thinking as tools to solve strategic challenges were, and it was fascinating. Then, when the opportunity to work at PwC in Strategy and Operations consulting arose, I decided to pursue it since it would give me a chance to face very different challenges. Working at PwC gave me enormous opportunities to grow and work with some amazing people.

Why did you pursue an MBA degree?
I felt like getting an MBA would give me enough advanced knowledge in so many different areas that I would become a better strategic thinker and leader. I also fully believe in business being one of the most powerful vehicles for social change, and I wanted to learn how to drive that change.
Why did you choose to study in the US?
I wanted to be intentional in when and where I chose to pursue a master's degree. I knew that this was going to be a huge investment in time, money and energy, and if I was going to do it, I was going to do it right. So, my first filter was top schools, which inevitably makes the U. S. a top contender. I also felt like working in the U. S. would give me the opportunity to learn from the best and finding a job here after an MBA is a real possibility. Also, the fact that it's close to home (Costa Rica) and that I wouldn't have any significant language/cultural barriers helped a lot.
Did you consider other graduate business programs in other countries including your own?
I did look at programs in Europe as well, and there were some amazing ones that I considered. Honestly, the possibility of living in Europe for some time really appealed to me, but since I also have German nationality, I saw this is something I could easily do at other points of my life. Living and working in the US felt to me like something that's harder to do if not facilitated by an academic experience.
How was the student visa process?
It was super easy. Since you apply after you've been accepted to the school, you've already been vetted and have a very valid reason to be requesting a visa.
What resources did you use to research the application process and programs in the U.S.?
At first, I just did a lot of online research. I used resources such as the different business school rankings, Poets & Quants, blogs, each university's website, among others. I also talked to other Costa Ricans I knew that had gotten their MBAs recently. The best advice I can give is to talk to people who've been in your shoes before. It's hard to gauge which schools are the best fit from just reading things online. Listening to people's stories and understanding the culture of each school is my best advice. If you don't know people, reach out to current students. I also visited the three schools I applied to when I went there for interviews, which made my final decisions so much easier.
What was your biggest challenge as an international student? Biggest reward?
I think the biggest challenge is navigating the recruiting process. There were two considerations: First, the tangible realities of recruiting and, the second, your mental outlook and emotional responses to the process.
First, it's naïve to think that there are no differences in recruiting for an American student versus an international student. The reality is that, as an international student, I had not been prepared prior to business school to network and interview in the way Americans have. As an international student, you'll do things that seem really weird to you and might feel uncomfortable (e.g., going to more networking events than you imagined, sending cold emails to people who have never heard of you, preparing your stories about your background in a very structured way, etc.). But the truth is, everything is coachable and any good graduate business school will provide you with the help, structure, and tools you need in order to succeed. You, of course, must bring a sense of discipline and intention of growth to the process. And, your career management center will not do the work for you but these "disadvantages" are totally yours to erase. There are, unfortunately, other real differences in challenges that are more difficult for us to overcome. For example, if a company has a strict policy of not sponsoring international hires, there is not much you can do (though there are always exceptions), which brings me to my second point.
The most challenging yet most critical obstacle that international students have to deal with are the myths, assumptions, and fears that surround recruiting as a non-American. When you're in school, it's hard to discern which things you hear are actually true and which are just perceptions or fears that you should work to overcome. For example, you might hear that it's impossible for an international student to get a job in marketing in the US. And yes, it might be harder for you to get one, but I know people have succeeded (e.g., a friend from Vietnam is interning at Coca Cola this summer in marketing). Or, you might just have this voice in your head irrationally telling you that you might not make it.
And, honestly, nothing of this is exclusive to international students. American students struggle in this process too. And, knowing that you are not doomed by default by not being American is key to be able to quiet the pessimistic voice in your head and do everything you need to do to get that job you really want.
Recruiting, as any MBA student, is about being intentional to go after what you want and yet being flexible enough to understand that something might be a more mid to long-term plan. Being an international student looking for a job in the US comes with real effort, so don't let your mind be your biggest enemy.
Look at my story. I started my MBA knowing that I wanted to pursue a career in design and innovation. This is not a normal path for an MBA. These firms do not recruit on campus, they can't hire people 6 months or even a year in advance (as banks, consulting or tech firms can), and they don't interview in the way standard MBA students are trained to interview. And yet, I was sure that this was the path for me. I could have easily given up and said: I'm never going to find a job in this industry, especially as a foreigner. But I didn't. I worked on the tangible things (my skills, portfolio, networking, etc.) and, maybe more importantly, on my resilience, grit, and ability to persevere.
I got my internship literally on the last day of class of my first year. I got my full time offer 2 weeks after graduation. Taking this risk was not easy at all, it very well could be that I didn't get a job in design right out of the MBA, but now I'm in a complete dream job and my mind is still a bit blown.
This has been my biggest reward: to have managed to tame the pessimistic thoughts and persevere to achieve something that often I doubted was even possible. I wanted to leave my MBA program knowing that if things didn't work out the way I wanted them, it wasn't because I didn't try and give it my all. That's all you can ask for, really.
Did you take part in an internship or other experiential learning opportunities in the US as well? If so, how was your experience?
I did do an internship at Academy—a UX and Design Thinking Consultancy in New York. This is something that is especially great about being an MBA student. Internships give you a chance to explore and try something out in a low-risk way. Many people come out of their internship loving their work and confirming that they want to pursue that field, and others realize that this is not the career/company/city for them. It's a great benefit to find that out soon and still have another year to look for something different.
I loved my summer and it cemented that this is what I wanted to do. It helped me be even more focused in my second year to not apply to jobs that were not in design.
What are your post-MBA ambitions?
I'm now working at BCG Digital Ventures as a Sr. Strategic Designer. BCG Digital Ventures is a corporate investment and incubation firm. We invent, build and invest in startups with the world's most influential companies. The Strategic Design cohort helps develop transformative solutions informed by deep consumer research and insight. We work to uncover the intangible attitudes, behaviors and motivations that drive people's choices and desires to create contextually impactful venture opportunities and platforms through empathetic design thinking.