How to Study in Australia
How to Study in Australia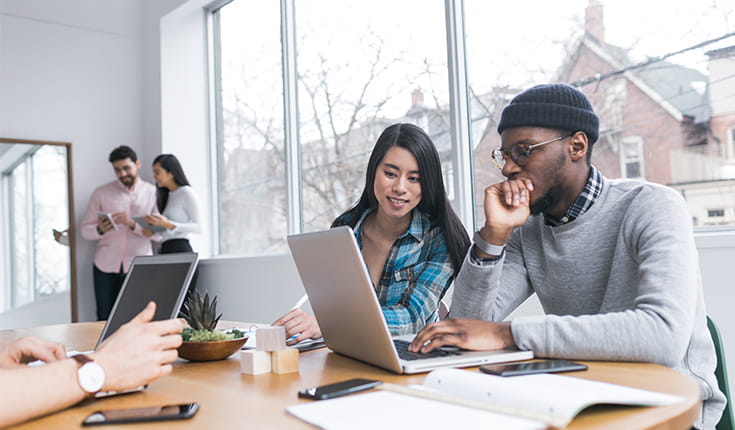 Australia is one of the most popular study abroad destinations in the world, attracting over 450,000 foreign students every year, and it's easy to see why.
Aside from the sun, sea, and sand, international students in Australia can also explore vibrant cities like Melbourne and Sydney and study at some of the best institutions in the world. Australia is known for the quality of its higher education system, meaning you're bound to improve your career prospects when you study in the country.
However, while studying abroad is undoubtedly exciting, the experience can also be stressful. If you're wondering how to study abroad in Australia, then this guide has been made for you.
We'll take you through everything you need to know about Australian student visas, scholarships, and the best places to study in Australia, so you're prepared for your time abroad.
Why Study Abroad in Australia?
Australia offers a work-life balance that many other countries can only dream of. Here, you can spend your days learning at a top-ranked university (six Australian universities feature in the global top 100) and unwind afterward at a breathtakingly beautiful beach. There's a reason that Australia is ranked the 12th happiest country in the world.
The country is also known as a major tourist destination for its diversity of landscapes. In cities like Sydney or Melbourne, there's a lively nightlife scene, but as you study in Australia you can also explore incredible nature. Drive along the Great Ocean Road, visit the Great Barrier Reef, or unwind on idyllic Fraser Island: there's plenty to explore.
The language is also a strong attraction to international students. As Australians speak English, there's no need to learn another language to live or work in Australia, and instead, you'll get valuable time to practice your English skills.
Top Business Schools in Australia
Australia is also a major destination for international business students. Graduates in Australia can access an exciting jobs market and study at world-renowned institutions, both of which will help boost your business career.
Out of the six Australian universities ranked in the top 100 in the world, two have business schools that frequently feature in the Financial Times' Master in Management and MBA rankings: Melbourne Business School and the University of Sydney Business School. Other prestigious institutions in the country include the University of Queensland Business School and the Australian Graduate School of Management (AGSM).
Careers in Australia
Major sectors in Australia include finance, construction, and manufacturing, but the country also has a fast-growing technology sector. Sydney and Melbourne both have large startup ecosystems, which are ranked as some of the most attractive in the world, while Brisbane has been designated a top emerging startup city.
Australia is also a valuable study abroad option for students who want to explore career opportunities in Asia. With easy travel to global business hubs like Hong Kong, Singapore, and Beijing, it's possible that studying abroad in Australia could be the start of your international career.
How to Apply to Study in Australia
Applying to universities in Australia is a similar process to other international business schools. You'll usually complete an online application form directly through your chosen university or business school. They will ask for typical documents including an academic transcript, a CV, and copy of your passport, and professional recommendations.
If you're a non-native English speaker, you will also need to supply an English language exam score – the IELTS and TOEFL exams are the most widely accepted. For entrance into some business master's and most MBA programs, you will also have to take the GMAT exam. This can be done online or at a global testing center.
The Australian student visa is called the Student Visa (Subclass 500) and costs AUD630 (US$450). All international students apply for the same visa, no matter the length of their course. You cannot apply for your Australian student visa until you've been accepted to an institution, but you should apply at least six weeks before your course starts.
To apply for your visa, you'll typically need a copy of your passport, your acceptance letter from your university or business school, proof of English language proficiency, and proof that you have enough money to fund your stay. The figure you should aim for is at least AUD12,401 (US$8810), the average 12-month living costs for a student in Australia. To be eligible for an Australian student visa, you also need to prove you have Overseas Student Health Cover (OSHC).
Cost of Living
Though Australia isn't cheap when it comes to the cost of living, it's still more affordable than other popular study abroad destinations like Singapore, Hong Kong, and Switzerland.
As with many other study abroad destinations, you'll spend far more living in a city than in a smaller town. Sydney is known as the most expensive city in Australia, and also makes the ranking of the most expensive cities in the world. Melbourne isn't far behind, though it's still possible to study in Australia for less if you budget well.
On average, International students will spend approximately AUD1900 (US$1350) per month in Sydney, and AUD1300 (US$920) in Adelaide.
If you're wondering how to study in Australia for less, here are some approximate monthly costs for typical living expenses in the country.
Rent: US$300-US$700
Groceries: US$270
Transport: US$20-US$50
Restaurant meal: US$12.75
Gym membership: $50
Data gathered from numbeo.com, mastersportal.com, canstarblue.com.au
Australian Scholarships and Loans
Average tuition fees in Australia are roughly consistent with other international business schools. This means bachelor programs could carry an annual fee of around US$20,000, while fees for master's programs could range between US$15,000 and US$35,000. MBA programs will carry a higher cost, usually averaging US$50,000 per year.
If you're concerned about the cost of studying in Australia, you should first reach out to your business school or university. They will have a range of Australian scholarships available to international students, which may amount to a full or partial tuition fee waiver and/or monthly grant.
There is a range of Australian scholarships for international students, provided by organizations like the Australian government, including the Australia Awards and Destination Australia Program (DAP). However, you should check the requirements and eligibility for each scholarship carefully, as they may differ.
While international students in Australia can't apply for government student loans, there are other options. For example, universities sometimes offer short-term or emergency loans to students who are struggling, while banks also offer long-term loans for international students.