How to Study in Singapore
How to Study in Singapore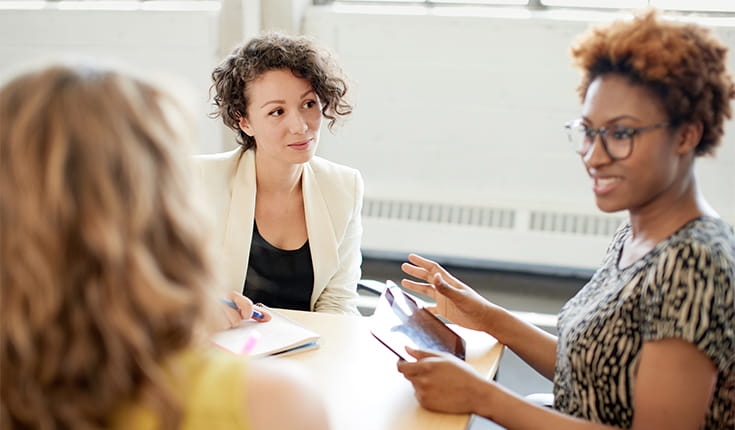 Every year, over 50,000 students come to Singapore to study, attracted by the diversity of culture and the opportunity to live in one of the world's largest financial centers.
Despite its small size, the city-state can easily compete with other popular study abroad destinations in Asia such as China and India thanks to its numerous top-ranked universities and flourishing jobs market.
If you're wondering how to study abroad in Singapore, there are lots of things for you to consider. However, this guide should make the process easier. We'll go through the details of Singaporean student visas, scholarships, and the best places to study in Singapore, so you'll be ready when the time comes to apply.
Why Study Abroad in Singapore?
Singapore is an exciting destination where modern city life collides with centuries of history. The city-state also has a highly diverse population – there are four official languages, English, Chinese, Malay, and Tamil. This multicultural population means you'll learn from many different people, improving your communication skills and broadening your knowledge.
Situated in the heart of Southeast Asia, as you study in Singapore you'll also have the opportunity to explore nearby destinations like Malaysia, Thailand, and Indonesia. If you're planning on starting a career in Asia after your studies, this is a valuable opportunity to learn more about this region of the world.
Finally, Singapore is also the best city in Asia for quality of life. International students in Singapore can take advantage of a world-class healthcare system and efficient public transport, as well as numerous local parks and nature reserves.
Studying Business in Singapore – Top Business Schools
Singapore is one of the most popular destinations in Asia for international business students, owing to the number of top-ranked business schools and its strong economy, with plenty of opportunities for students to work in the city after graduating.
The National University of Singapore Business School is the city's top-ranked institution – its MBA program ranks 21st in the world. Meanwhile, Nanyang Business School also makes it into the top 40 MBA programs in the world, and the international business school INSEAD also has a campus in the city.
One of the key industries in the city is manufacturing, but it is also an important financial hub – there are over 200 banks in Singapore alone. Other major companies with headquarters in the city include Microsoft, BMW, and GlaxoSmithKline.
Business graduates can also take advantage of a competitive job market. In 2021, there were 117,100 job openings in Singapore, a record number for the city.
How to Apply to Study in Singapore
Many students will be wondering how to study in Singapore, and especially what the application process is like. The good thing is that for master's or MBA programs, you'll apply in the same way as with other international business schools, filling out an application form directly with your chosen institution. Studying for a bachelor's degree may be more difficult, as Singaporean universities require specific SAT scores and sufficient English language proficiency.
If you are applying for a master's degree or MBA, your university will ask for some typical documents in your application, including your university diploma, academic transcript, a copy of your passport, a CV, GMAT scores, and proof that you can support yourself financially during your program.
If you're a non-native speaker of English, you will also have to submit an English language test score, for example, a TOEFL or IELTS score.
Once you have been accepted to a business program, you can apply for a Singaporean student visa. This is called a Student's Pass and costs S$30 (US$20). To apply, you'll need specific documents including a letter of acceptance to your business program, a residential address in Singapore, and a passport photo.
International students can apply for their Singaporean student visa online up to three months before your course starts, but it's recommended to do it at least two months before. However, average processing times are 1-2 weeks.
Cost of Living
Singapore ranks as one of the most expensive cities in the world (10th out of 135 destinations), but it's still possible to study in Singapore on a budget if you're careful with your spending. However, you should also consider that quality of life in Singapore is much higher than in comparative global cities.
Your biggest expense will be rent, which can vary considerably depending on your living circumstances. For example, renting a room in a student residence could cost as little as US$300, whereas privately renting in the city can regularly cost more than US$1,000 per month.
International students may also be required to subscribe to their university's health insurance scheme. This will be charged at the same time as your tuition fees and will vary depending on your institution and coverage.
On average, as a student in Singapore, you can expect to spend around US$7,560 annually, excluding tuition fees.
Rent: US$300-US$1,500
Monthly groceries: US$180-US$250
Transport: US$32
Restaurant meal: US$10
Gym membership: US$85
Data gathered from numbeo.com, dbs.com
Singaporean Scholarships and Loans
While Singapore's tuition fees are high compared to other study abroad destinations in Asia, they are still more affordable when compared to the US or UK. Undergraduate fees could range between US$12,500 to US$50,000 per year depending on your institution, while master's fees often range between US$15,000 and US$40,000 per year.
An MBA in Singapore can attract even higher tuition fees, ranging between US$50,000 and US$55,000 per year. International students should also be aware that Goods and Services Tax is also applied on top of tuition fees in Singapore, at a rate of 7%.
As with other international business schools, institutions in the city offer a range of Singaporean scholarships to foreign students. These could come in the form of partial or full tuition fee waivers and/or grants.
The Singapore Government also offers international student scholarships, which can cover the full cost of tuition fees as well as offering a monthly stipend for living fees. There is also a separate award for students coming from Southeast Asia to study in Singapore. Scholarships are also available through the UK Foreign, Commonwealth and Development Office (FCDO) for students from commonwealth nations who wish to study in Singapore.
While international students are not eligible for governmental student loans to study in Singapore, there are companies and banks that offer loans to international students. These include Prodigy Finance and DBS. However, you should check carefully that you are eligible, as some education institutions may not be on the approved list.