Canada: A Leading Study Destination to Pursue an MBA
Canada: A Leading Study Destination to Pursue an MBA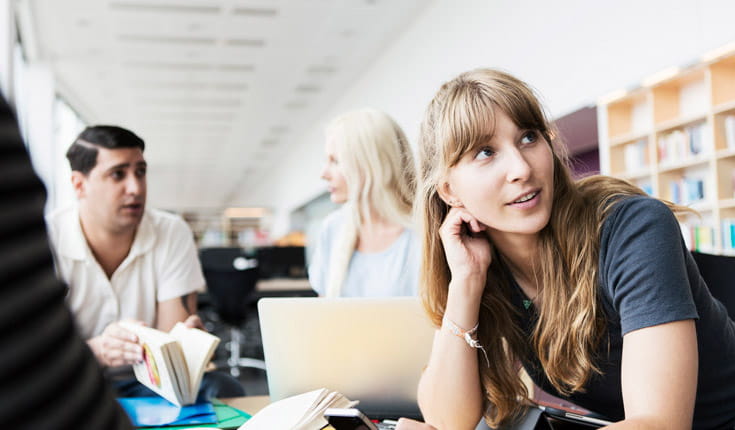 Canada is one of the world's most popular study destinations, offering diverse experiences and employment opportunities for international students. Paired with a welcoming culture and relatively easy work visa policy, Canadian MBA programs draw many candidates who decide to live and work in Canada (or stay permanently).
What are the benefits of earning an MBA in Canada?
As a country with publicly funded higher education, Canadian programs are known for consistently high quality at an affordable cost. In 2019, the U.S. News & World Report ranked Canada 7th in the world for Entrepreneurship and Open for Business. Furthermore, six Canadian business schools rank among the top 100 in the world, and the top 10 programs in Canada each rank high globally for high rate of return on investment, post-degree employment, graduation outcomes, and diversity.
If good rankings weren't enough to catch your eye, international students in Canada report a welcoming environment and a good quality of life with ample opportunities to work, both on campus and off campus.
If you decide to stay in the country after receiving your degree, Canada was recognized as having the third highest employment growth in the G20 from 2005–2014. The country is the second easiest place to start a business in the world and the easiest place to start a business among G20 countries, according to the World Bank in 2018.
Learn more about pursuing an MBA in Canada
Work opportunities during Canadian MBA
Like other MBA programs, Canadian universities collaborate with organizations across industries to enhance curriculum options with work placement programs. Over 50 Canadian universities offer business co-op programs that allow students to engage in productive work in their field of study and receive remuneration.
Full-time international students who successfully obtain a study permit while pursuing a program at a designated learning institution will be able to work without a work permit on campus or off campus up to 20 hours per week during the regular academic session. During regularly scheduled breaks from the school year, international students can work up to 40 hours per week, giving them valuable real-world experience during their stay.
Postgraduate employment opportunities
To work in the country after you complete your degree in Canada, international graduates may obtain a Post-Graduate Work Permit (PGWP), allowing them to work anywhere in Canada for up to three years.
If you want to stay in Canada as a permanent resident, there are a number of immigration programs available to international graduates. The Canadian Experience Class, for example, allows many graduates to immigrate permanently after earning a degree and work experience in Canada. Every immigration program has its own requirements, so be sure to do your research.
Find out why studying abroad can open international career opportunities
Canadian business school scholarships
If you're looking for financial assistance, most Canadian business schools offer entrance scholarships based on past academic performance. Eligibility for scholarships depends on academic merit and leadership qualities demonstrated through education, activities, and work experience, though it may vary among business schools.
If living in Canada while earning your MBA interests you, start by exploring the best MBA programs in Canada to see which will align with your career aspirations.