What is a Mini MBA and is it Worth It?
What is a Mini MBA and is it Worth It?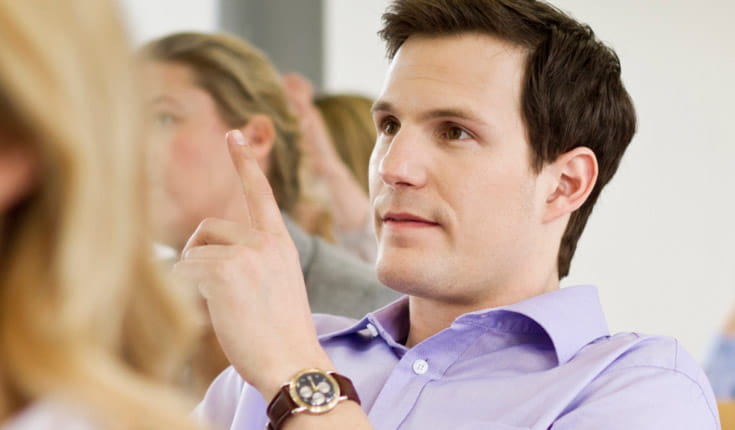 Prospective MBA students increasingly need flexible schedules—leading to a demand for part-time MBA formats and online MBA programs.
The Mini MBA offers something very different from a typical MBA—an accelerated business program with an emphasis on the student's specific needs. For those interested in studying longer term or those looking to supplement their business education the Mini MBA can be the perfect complement to a full-time MBA.
But what exactly does it involve? And is a Mini MBA worth your time and money?
What is the Mini MBA?
The Mini MBA, as the name would suggest, is a fast-track format of the MBA, concentrating what would be one or two years of content into around 40 hours of study. Considering the accelerated format, many may wonder, "what is the value of a mini MBA?" "[The Mini MBA] is like a balcony view of the business landscape, offering a view of how all the pieces work together," comments Jacque Anderson, assistant dean at Opus College of Business at the University of St. Thomas in Minnesota. Their program provides an introductory insight into business, preparing students for what further exploration or a foundational understanding.
The Mini MBA exists mainly in two formats—a week-long accelerated program or a weekly extended program. The week-long format offers concentrated, informative training, usually on a specific topic. For example, there is a Mini MBA in digital marketing at Rutgers Business School in New Brunswick—a comprehensive understanding of digital marketing condensed into five days.
The extended format tends to spread material over the course of 12-14 weeks, delivered in weekly classes of three to four hours. The Mini MBA at Opus, for example, focuses on a different topic each week, such as finance, business ethics, or leadership.
How does the cost of the Mini MBA compare with that of a full-time MBA?
In 2018, more than two-thirds of US schools recorded a decline in applications to full-time MBA programs. One of the bigger indicators of declining MBA applications is the significant costs thrust upon students for their one or two years of study. The average cost in the US for a two-year MBA program is US$60k, while EMBA students can expect to pay over US$100k. Furthermore, Andrew Crisp of CarringtonCrisp—marketing research and consultancy for higher education—observes how fewer companies pay for places on MBA programs for their employees. Formerly, such benefits were an assurance for students of both funding and employment after graduation.
The cost for a Mini MBA varies, but unsurprisingly, they are significantly cheaper than traditional MBAs. Tuition fees for accelerated MBA programs start at around US$1k—the price of the University of Buffalo Online Mini MBA—and go up to just shy of US$6k—the cost of the Mini MBA at Pepperdine Graziadio Business School in California.
What are the top Mini MBA Programs?
While there are a number of Mini MBA programs to choose from, here is a roundup of the top-ranking MBA programs:
Who should consider a Mini MBA?
The Mini MBA is geared towards three main types of candidates. The most common is the prospective full-time MBA student. The Mini MBA offers candidates the chance to sample the flavor of a business degree before fully committing. Brad Bays, senior MBA director at the Farmer School of Business at Miami University in Ohio, notes that the majority of Farmer's Mini MBA students go on to study for a full-time MBA. It gives candidates a far more comprehensive understanding of what an MBA involves than a prospectus or an open house. At Miami, pursuing a full-time MBA is further incentivized since students can deduct the $3,000 cost of their Mini MBA program from the cost of their full-time MBA tuition.
The second common type is the candidate looking to enhance knowledge in a specific area. While a full-time MBA gives you a comprehensive view of all areas of business, the Mini MBA may be ideal for those looking for more specialized focus. The Marketing Week Mini MBA, for example, splits marketing into 12 different modules, finishing with an exam at the end of the course. It's suited specifically to those for whom marketing is an interest.
The third type of candidate is the student looking to enhance their own business competency and understanding, while remaining in a specific role—a lawyer or an architect, for instance. "It's about learning the language of business, and understanding the systems thinking for business," says Jacque from St. Thomas.
What do employers think of the Mini MBA?
Mini MBA programs, in general, are under no illusions about the differences between full-time and mini in employers' eyes. "Any recruiter will know they aren't equivalent," Andrew Crisp notes. Employers, however, are increasingly drawn to the Mini MBA format to enhance the skills and business acumen of their employees.
The Mini MBA at Farmer was set up following demand from a local law firm that wanted to expose their younger recruits to "a layer of business education." Brad from Farmer says the law firm saw the Mini MBA quickly accelerate the understanding and the careers of their junior lawyers. Other non-educational organizations are starting to run their own programs. Google recently announced an innovation Mini MBA which they are launching and running during London Tech Week in June 2019.
Mini MBA Fact Box
| | |
| --- | --- |
| Question | Answer |
| How long does it take? | Roughly 40 hours (from 5 days to 14 weeks) |
| How much does it cost? | Roughly US$1k to US$6k |
| Is it a replacement to a full-time MBA? | No—it's complementary |
| Who is it for? | Prospective MBA students, students looking to supplement business education, students looking to specialize |
Is the Mini MBA worthy of the "MBA" name?
It's not surprising that many business schools reject the idea of the Mini MBA as an accelerated MBA program. It lacks the breadth and depth which makes a full-time MBA so valuable. Stuart Robinson, MBA director at Exeter Business School, objects to the idea that you can condense all of the knowledge for an MBA into a 40-hour program. "You either do an MBA, or you don't," Stuart protests, arguing that the existence of the Mini MBA devalues the qualifications of a full-time MBA. He similarly objects to the idea that you can do a Mini MBA in a specific field. The very idea of an MBA is that it is a general qualification with a wide focus on business administration.
The providers of Mini MBAs, however, tend to argue that it is not an alternative or a replacement for a full-time program. Instead, it offers something to supplement a full-time degree. Peter Methot, director of Executive Education at Rutgers Business School, notes that their portfolio of Mini MBA programs is enhancing business knowledge. "In our digital marketing program, almost everyone that comes has an MBA—they just earned it before digital marketing was part of the curriculum," Peter comments.
What are the benefits of a Mini MBA?
The Mini MBA clearly is not the same as an MBA, nor is it trying to be. Universities are unsurprisingly "degree-focused," explains Brad from Farmer, as it is far more sustainable for them to promote full-time programs.
Modern trends, however, hint at the erosion of an MBA in the traditional format, forcing schools to adapt to people's needs and interests. Lifelong learning, for example, is increasingly popular, and programs like the Mini MBA enable professionals to seek education alongside their careers—rather than having to put their careers on hold. Additionally, many Mini MBA programs offer remote learning options, which give professionals much-needed flexibility.
The Mini MBA is not replacing the full-time MBA, but it can meet the changing needs of students. As demands for flexible learning options increase, MBA programs­—full-time, part-time, online, or mini—will be forced to adapt to meet need.
Think you may be interested in a mini MBA? Explore various program types here.
This article was originally published on BusinessBecause.

Whether you're considering an MBA, EMBA, or Master's program, read more content like this and get practical resources to help your business school application on BusinessBecause.