How Much Does a Professional Business School Program Cost?
How Much Does a Professional Business School Program Cost?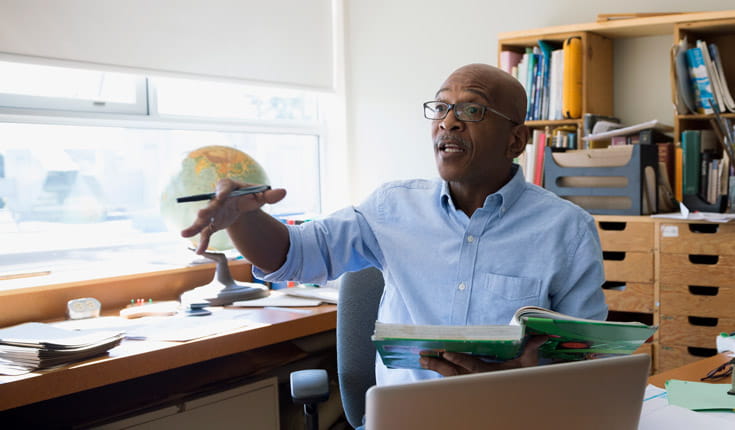 When it comes to graduate business degrees, there are several programs designed to fit the busy lifestyles of working professionals. Candidates who ponder these alternative formats often evaluate several different types of professional degrees, including the executive MBA (EMBA) and executive master's, as well as part-time, online, and flexible program options. Financial aspects are an important factor in determining your best-fit program. Since MBA costs are on the rise, explore these programs and cost considerations to determine what's most financially realistic for you.
How much does an EMBA and Executive Master's cost?
In The Economist's 2020 Executive MBA Rankings, tuition costs for a top 10 EMBA program is US$137,500 on average, and for the 70 schools that made their list costs can range from approximately US$62,000 to US$213,000. Candidates considering EMBAs are especially likely to say quality/reputation is most important to their school decision, but as noted in the rankings, costs can rise along with a school's reputation. Your tuition may or may not cover costs beyond coursework, such as travel and accommodations for required class days, high-end meals, and practical excursions. As part of your enrollment, many programs do offer access to extensive career services and include courses led by top professors.
With a price tag like this, you may be wondering if the investment is worth your while. In addition to other benefits of earning an EMBA, alumni from the top 10 programs increased their pay by an average of 51 percent and took home earnings of US$210,000 before bonuses and other compensation. Furthermore, according to the Graduate Management Admission Council's™ 2018 Alumni Perspectives Survey report, nearly 9 out of 10 alumni report their degree was professionally rewarding, and 68 percent say it was financially beneficial. EMBAs also have a Net Promoter Score®—a measure of value and loyalty—of 59, the highest of all b-school programs. If you're considering an EMBA, take this interactive quiz to determine if it's a good fit for you.
Executive master's degrees are emerging as a new alternative path to earning your advanced business degree. Unlike traditional business master's degrees, executive masters are designed to accommodate the working professional—with more flexible and convenient enrollment options. Top schools are offering graduate programs in focused subject areas with many tuition rates ranging from US$30,000 to US$100,000. The actual cost of programs will vary based on your school, topic, and location, among other things. Similar to the EMBA, your costs can cover a combination of coursework, supplies and materials, living expenses, student fees, and travel.
Are Professional MBAs more affordable?
Part-time, online, and flexible MBAs all fall into the category of professional MBAs. Part-time MBAs are a popular and often more economical alternative to a full-time MBA. Programs offer more flexible course delivery options than the full-time alternative and are frequently priced on a per course or annual basis. According to U.S. News & World Report's 2019 Part-time MBA rankings, MBA tuition costs for programs in the Top 100 can start as low as US$12,456 total for an in-state, part-time program and rise to over US$100,000.
In the wake of COVID-19, online learning has skyrocketed in popularity. Today's online MBA programs are employing production staff and using cutting-edge technology to make the student experience both informative and engaging. Poets & Quants recently compared their list of the top 25 Online MBA programs with the top 25 schools in the U.S. News & World Report ranking. Based on tuition alone, the average cost of an online MBA from these programs is US$52,264; they dip as low as US$13,000 and climb to US$128,000.
Are flexible or hybrid MBA programs still an option?
Many business schools have introduced flexible or hybrid programs that meet the demand for more specialized delivery formats and adjustable durations. If you have personal and professional commitments during traditional school hours, you may consider a program that incorporates both classroom and distance-learning components as well as evening and weekend courses. Tuition is comparable to other professional business school degrees, and your costs will depend on the school you select as well as how long it takes you to complete your degree.
Earn a salary while earning your MBA
While the ROI for professional business school programs will vary based on several different factors, one important consideration is the opportunity cost of lost income. Executive MBAs, executive master's, and professional MBAs all offer options for working professionals to continue earning a salary. They also prioritize work/life balance and offer more flexible options for pursuing graduate management education.
Pave Your Way with an MBA
There are several important criteria to consider when making your business school decision, including how to finance your MBA costs, the type of program you will benefit most from, your post-degree salary, and your career goals. Get started by evaluating different schools with our Program Finder and apply filters such as the "Desired Program Type" and "Preferred Class Style" to hone your search.