6 Things To Consider When Choosing An MBA And Masters Distance Learning Program
6 Things To Consider When Choosing An MBA And Masters Distance Learning Program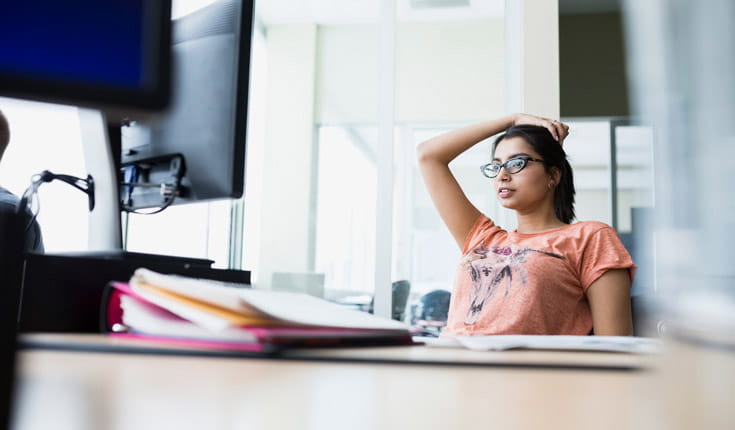 In recent years, more and more business schools have begun to offer Master of Business Administration (MBA) and business master's as online programs.
Such online MBA programs have boomed in the wake of the Covid pandemic as online students wanted to study at their own pace, and from the comfort of their home.
Business schools now offer an array of online MBA degree programs, online master programs, and distance learning business programs. While many online MBA programs are studied fully online, distance learning degree programs tend to include some level of face-to-face interaction for the distance learner.
How to identify your best-fit online MBA program or online master's degree program
Online programs are suited to different experience levels and career advancement goals. Online MBA programs are a good fit for those with around 3-5 years of work experience or more, while online master's programs are geared towards students with very little to no work experience.
Meanwhile, Executive MBA (EMBA) programs are targeted at business executives with around 5 or more years of work experience. EMBA programs help experienced professionals advance their skills or further grow a business.
Consider your business skills gap when choosing online MBA or master's programs
When choosing an online MBA program or online master's program, it's a good idea to think about what business skills you're hoping to gain, and how these skills will help you enter the business world.
Most online MBA programs teach fundamental business skills in areas such as business development, international business, marketing strategy, digital marketing, and managing organizational change.
Online MBA students will gain leadership skills, strategic management skills, business analytics skills, and financial management skills such as financial planning.
The Association to Advance Collegiate Schools of Business (AACSB) accredited University of Wisconsin MBA Consortium, one of the best online MBA programs globally and a leading provider of higher education, offers 100% online MBA programs that teach all of these business skills and more, helping online MBA students enter graduate careers in supply chain management, operations management, or financial management.
Montclair State University offers specialized MBA degree programs such as the Digital Marketing Online MBA, which teaches MBA students about marketing strategy, or the Business Analytics Online MBA. The Finance MBA teaches online students everything about financial management and financial leadership skills.
Online master's graduate degree programs help students understand business development and teach many of the same MBA courses offered in the Master of Business Administration (MBA) online program.
Indiana University, for example, offers an array of online programs in concentrations such as Healthcare Management or Business Analytics. These online programs can shape students with little work experience into savvy business professionals with strong leadership skills and awareness of business development needs.
How to manage your time during MBA and master's distance learning programs
Online MBA programs and online master's degree programs can vary in length. Many schools offer online MBA programs or master's programs that are around two-years in length and can be studied on a part-time basis.
This is particularly helpful for master's or online MBA students who wish to carry on with their careers while studying or start a business alongside their online program.
There are also full-time online MBA programs or master's programs on offer for those who want a fast-track business degree program. Oklahoma State University offers a one-year online MBA program.
According to the Graduate Management Admission Council (GMAC) Application Trends Survey 2022, 20% of surveyed candidates prefer hybrid program delivery.
Think carefully about your career goals and whether studying your online MBA or master's in a one-year, full-time format versus the two-year, part-time format is the best option to prepare you for the business world.
Use rankings to help you select the best online MBA programs
With so many different online MBA programs, it can be tricky to select the best one for you. Ranking providers such as the Financial Times or QS can help MBA students narrow down their business school options.
The Financial Times Online MBA ranking 2022, for example, lists business schools such as Imperial, Warwick and IE Business School as offering some of the best online MBA degree programs.
Meanwhile, the QS Online MBA Programs Ranking 2022 lists business schools such as Kennesaw State University, Wisconsin MBA Consortium, Hofstra University as top online MBA programs.
The Rochester Institute of Technology, which ranks among the best business schools on the US News Ranking.
It's important to look across rankings and remember to not just choose an online degree program because it comes out on top, as it needs to be the online MBA or master's program that most aligns with your career advancement goals.
Top business school the University of Pennsylvania's Wharton Business School has also recently launched an online Executive MBA program for more experienced MBA students.
An online Master of Business Administration or master's abroad means global options
Studying a Master of Business Administration degree or specialized master's program online at a foreign business school can be a good way to gain exposure of international business and foreign markets without having to pay for travel and accommodation to another country.
Studying an MBA online at a foreign business school, however, may mean that you won't necessarily meet anyone from the MBA courses in person.
Many online MBA programs do however offer virtual networking events and immersive online learning platforms that many online MBA students find useful for forging virtual connections.
If you'd prefer to study an online MBA program in your own country, this can help you to build a local business school network and access nearby companies. It all depends on what you want to get out of the online MBA program or master's degree program.
Check out online MBA and master's financial aid options
One of the major benefits of an online MBA program or master's degree program is that these online alternatives are often considerably more affordable than their in-person counterparts.
Remember that if you decide to join one of the business schools within your own state, you'll only need to pay the in-state tuition fees, which can help alleviate the financial cost of business degree programs.
According to the BusinessBecause Online MBA Guide, online MBA programs can cost between $30,000 and $75,000. Although, not all online MBA programs are this cheap – Carnegie Mellon's Tepper School of Business Online MBA costs around $146k, for instance.
Meanwhile, the average total cost of in-person MBA programs is around $190k, according to the BusinessBecause Cost Of MBA Report.
However, with an online MBA program or master's degree program, you will be saving on things like accommodation and travel, so this is worth bearing in mind.
For online MBA students seeking help with the financial costs of an online MBA, many business schools offer MBA scholarships.
MBA scholarships can come in the form of female business leader scholarships or financial-need based scholarships, helping online MBA students access education without financial burden.
Is an online MBA program or online master's right for me?
Online MBA programs and master's degree programs come in many different shapes and sizes so it's important to take time to consider which option is best for you. Some courses are modular, such as the global MBA at ESMT, allowing you to build your own program by targeting the modules that address your skills or knowledge gap.
Whatever you opt for, speak to alumni and faculty at the business school and find out whether online learning is really for you before making the leap.
If you decide that studying an online MBA program or master's degree online is the route for you, you're likely to benefit from having a digital network at your fingertips, with access to career events that host employers from across the world.