How to Customize Your MBA: Inside the GMAT Podcast
How to Customize Your MBA: Inside the GMAT Podcast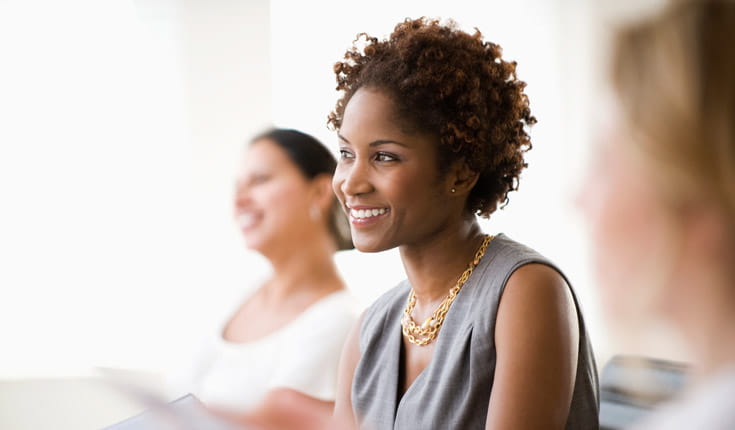 Today's MBA is not a one size fits all degree. Many of the world's leading business schools give you the opportunity to customize your MBA experience to fit your unique needs, preferences, and goals.
In this episode of the Inside the GMAT™ podcast, we discuss how you can customize your MBA experience through different program format options and areas of specialization. Our guest is Nita Swinsick, Assistant Dean, Recruitment and Admissions at Georgetown University McDonough School of Business.
Episode 12: Specializing Your MBA – How to Do It
Here are some highlights from the conversation.
On finding the right program format for you:
"…there are many different types of MBAs available with different program lengths and different modalities, including online, hybrid, and in-person, and many more. They have different customization options and specializations, and many are tailored for prospective students who are in different parts of their career journeys. So, a lot of different offerings out there. At Georgetown McDonough, we offer three different MBA programs: we have a full-time MBA, our flex MBA and our Executive MBA."
📈 Free Guide: Finding Your Best Fit Full-Time MBA Program
On specializing your degree, for example, through a STEM designated program:
"…there's a lot of interest out there in more STEM-focused programs. While there are of course many different MBA programs and master's programs available in the market, not all are STEM-designated, so if you're a candidate who's more interested in a STEM-focused program, I'd say that if it's something that's important to you, do make sure that you do your research before applying to programs."
👩‍🔬 Read more: What's a STEM MBA and Why Is It So Popular?
On how to stand out in the admissions process:
"…most schools take a holistic approach to admissions, which means that all components of the application are important, and that together they tell your unique story. So, to stand out in the admissions process, it's important to show the admissions committee your true self throughout these different components, and how you're aligned to the school's values. To do this, you must first ensure that you've done your research… on the program and the school that you apply to, as well as the school's culture and values… and show how they're aligned to your personal and your professional objectives… whether or not you've done your research will show in your application, and will lead you to submitting a more authentic and competitive application."
📗 Free Guide: How to Get Started: Your First Steps to a Full-Time MBA
On why to take the GMAT exam, even if it's not required:
"I would say that submitting a GMAT or an Executive Assessment score does provide the admissions committee with an additional data point for assessing an applicant's academic preparedness. So, for programs where a test score is not required the admissions committee is going to look at transcripts and courses that you've taken, but it can still be beneficial for applicants to take the GMAT or the Executive Assessment, particularly if they have a lower GPA. My advice is really to reach out to the schools that you're interested in to see what they recommend for the specific program that you're applying to.
✔ Quiz: Get Matched to Your Personalized GMAT Prep Plan
More episodes of Inside the GMAT
Inside the GMAT features experts that share tips on taking the exam, prep, and how to optimize your application cycle for graduate business school. This bi-weekly show gives you insights on everything you need to know for your graduate business school journey. If you want the inside scoop on the GMAT exam, graduate business school assessments, industry insights, and graduate business school success strategies—this podcast is for you.
Check out all our episodes now!