MBA vs Master of Public Administration: Which Is for You?
MBA vs Master of Public Administration: Which Is for You?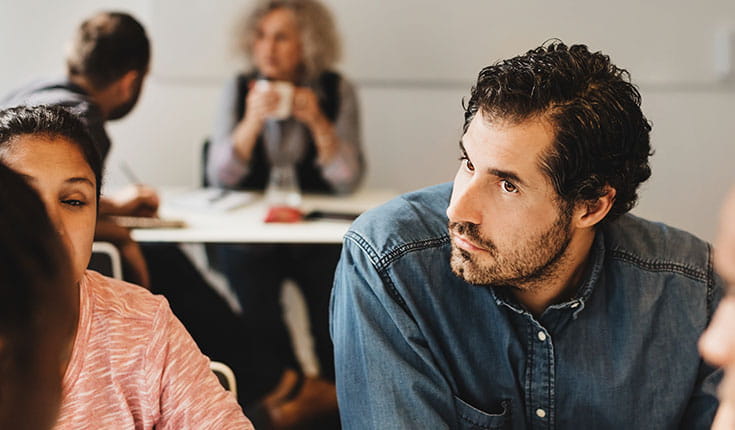 MBA or MPA? If you're passionate about making an impact with a government or nonprofit organization, a graduate degree can help you get there.
An MBA, which stands for Master of Business Administration, is the leading graduate management program for professionals who want a firm grounding in key areas of business, including strategy, management, finance, and marketing.
Although the most common MBA career paths are consulting, finance, and tech, many graduates leverage these same skills to help a charity, government, or social impact organization.
An MPA, or Master of Public Administration, helps you develop similar management skills, but is more tailored to a government, nonprofit, or charity context.
MBA vs. Master of Public Administration
So, what can you expect from studying each of these programs, and which one is right for you? Here's what to consider as you make your decision.
Does your work experience match up?
MPA and MBA programs tend to attract different kinds of candidates.
MBA students typically come from a background working in the private sector, while MPAs are more focused on the public sector. MPA students are more likely to have an undergraduate background in social sciences, while it's more common for MBAs to have undergrad degrees business, economics, or engineering. That said, undergrad majors of all kinds can find success in MBA classrooms.
📖 Read more: Why Liberal Arts Majors Thrive in Business
MBA students also usually have more years' experience behind them. While entry requirements vary from program to program, most schools require a minimum of two years' work experience and the average student on a top program will have four or five years under their belt. MPA students can often enroll straight from undergraduate level, so an MPA cohort is more likely to be filled with students of all ages.
MPA professors also predominantly specialize in political science, public administration, or policy analysis, while those teaching MBA courses may be experts in supply chain management and financial markets.
There are many exceptions though—professors of subjects like economics, management, leadership, and human resources may teach on both MPA and MBA programs and you'll find students from a wide variety of professional backgrounds pursuing an MBA.
Is the syllabus right for you?
MPAs and MBAs share some similarities in course content because of their focus on management, though the less specialized format of an MBA means you may graduate with more transferable skills.
🙌 Interactive tool: What Skills Does an MBA Teach?
Both programs will give you an understanding of organizational dynamics and leadership, as well as management skills. They will also probably have economics modules, though MBAs will go into further detail and move into financial markets and reporting, while MPAs will focus on economic analysis and its impact on policy.
MPAs focus students on bringing about social change, while MBAs are more geared towards maximizing cost efficiency and boosting profits. Both do this with a shared emphasis on leadership.
The slightly narrower focus of an MPA means an MBA will probably be a better option if you are less certain about wanting to pursue a public sector career. Some MBAs (including world renowned programs like Harvard and Stanford) also offer specializations in topics like public policy and nonprofit management.
What's your intended career path?
Both the MBA and the MPA can help your career progression and salary prospects. MPA graduates benefit from less competition, as there are fewer graduates fighting for the same jobs, though MBAs tend to earn more as they work predominantly for for-profit organizations.
The top 10 MBA employers include some of the world's biggest companies like Google, Microsoft, Amazon, and Deloitte. As many as a third of top MBA graduates take positions with the big three consulting firms of McKinsey, Bain, and the Boston Consulting Group, with average starting salaries of US$165,000 plus bonuses.
MPA graduates tend to work in government, usually entering at a federal level with a salary between US$45,000 and US$65,000. They may also take roles within NGOs and nonprofits, with similar salaries.
The differences in salaries are reflected in the cost of tuition. The average cost of the US News top five MPA programs is US$63,531, while the average for the top five MBAs is US$150,756.
Overlapping curricula mean MBA students can also find roles in the public sector. Erika Meschat says she was able to customize her MBA at The Ohio State University's Fisher College of Business with social impact modules before securing a role at the Cleveland Office of Sustainability. She feels her MBA's focus on strategy prepared her for the role.
"A lot of the projects I've worked on in Cleveland have really been guided by my strategic skills," she says.
🌎 Read more: An MBA Is Your Springboard to a Career of Social Impact
During an MBA, you'll also get the chance to work with companies or public sector organizations on real-world consulting projects. Like Fisher College of Business, many schools offer Board Fellows Programs, with MBA students serving on the boards of local nonprofits.
Making your decision
For professionals who are confident that they want to remain in the public administration or nonprofit space for many years to come, an MPA offers the more specialized curriculum and network.
As a generalist degree however, the MBA offers you greater versatility. The skills you'll gain from an MBA can be applied to jobs in government or nonprofits as well as for-profit organizations.
This means if you want to switch sectors later in your career you have the freedom to do so, and you may be better equipped to understand the broader world of business—a real bonus if you're involved with cross-sector collaboration.
If you're still struggling to decide between an MBA and an MPA, look more deeply into each program at a couple of schools you find appealing.
Speaking with admissions staff, professors, and alumni will help you get a better feel for what each program has to offer and where MPA and MBA graduates end up.
Our free guide, Finding Your Best Fit Full-Time MBA Program, gives you the expert tips and guidance you need to confidently narrow your MBA options and identify the programs that make the most sense for your needs, preferences, and career goals.