What Jobs Require a Specialized Business Master's Degree?
What Jobs Require a Specialized Business Master's Degree?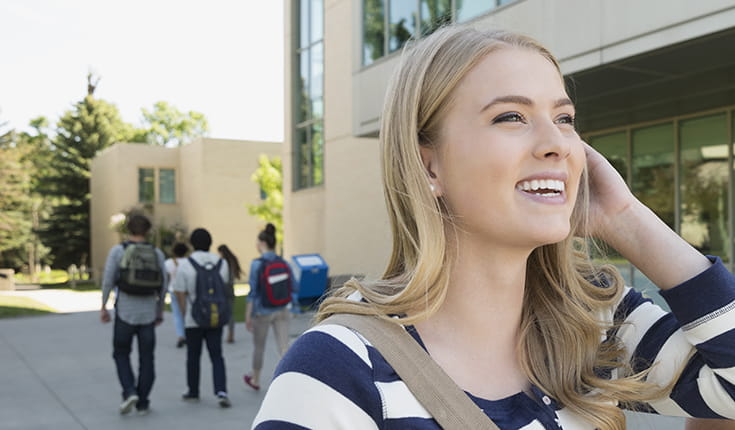 Explore job options for specialized master's degrees.
There are two questions that professionals in today's competitive job market may ask at some point in their career: "What now?" and "What's next?"
What now?
Maybe you find yourself in need of a new job, or maybe your current one is no longer a good fit for your professional development goals. You may be asking yourself, "What now?" In other words, "Where do I go from here?"
It's tempting to think of your career progression one step or one job at a time. But, if you map out your professional journey several moves in advance, it can provide a roadmap for how to achieve your goals. Where do you want to be professionally in five years? 10? What do you need in order to achieve "What's next?"
What's next?
For many people the answer is a business master's degree directly following their undergraduate studies. For others, the answer may be to graduate, get a job, and then return to school. Either way, taking the time to dig deeper into an area you're passionate about can open doors for you throughout your career.
What should you study?
Within the realm of business master's degrees, there are many options for specialized master's degrees. The following are a few to consider:
Master in Management (MiM) or Master of Science in Management (MSM)
These programs cover business topics such as accounting, economics, finance, statistics, and marketing. They may also include human resources management, employee management and motivation, entrepreneurship, business structure and law, and more.

Master of Accountancy (MAcc, MAc, or MAcy), sometimes called Master of Public Accountancy or Master of Professional Accountancy
Popular among those who earned a bachelor's in accounting, this is a specialist degree that will prepare you to understand all aspects of financial reporting. Coursework focuses on audits, securities law, financial management and reporting, monetary policy, taxes, and accounting information systems.

Master of Science in Finance (MSF or M.Fin)
This degree prepares students for finance-focused careers, including careers such as a personal financial advisor, financial manager, financial analyst, or insurance underwriter. Upon graduation, you'll have a thorough understanding of what drives market conditions.
What will you make?
Career advancement is a primary reason many choose to earn a business master's degree. While there are many factors that may affect your salary, the mba.com salary estimator can help give you an idea of what you could earn.
What jobs will be open to you?
The ability to pursue your goals may help you determine the value of graduate management education, and a business master's career path is a trusted way to do that. Below are some of the positions that often require or prefer one of these degrees:
Project Manager
You'll provide your expertise and understanding across different business areas to keep large-scale and high-visibility projects on time and on budget.

Management Analyst
Analysts are like troubleshooters, when a business isn't working as productively or as efficiently as it could, analysts are called in to determine why.

Executive Leadership
Whether you're running your own department or an entire company, the skills you'll develop in a business master's degree program will help you make strategic decisions, manage change, and oversee positive growth.
If you're stuck asking, "What now?", check out this visual comparison that may help you decide whether to pursue an MBA or a business master's degree, and if now is the right time for you to move forward with your choice.