Why Employers Love Business Masters Graduates
Why Employers Love Business Master's Graduates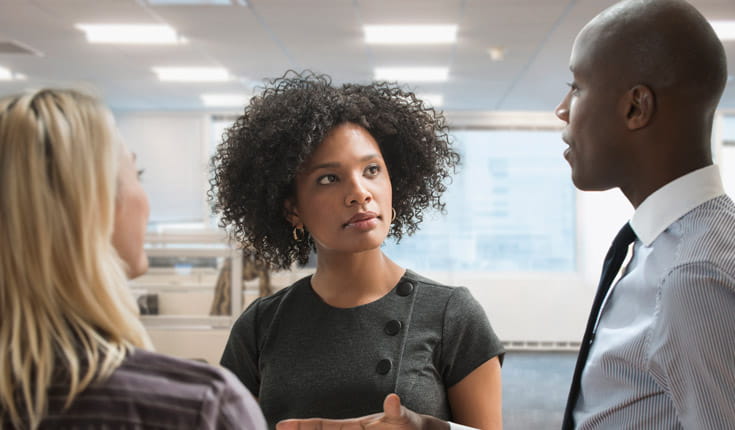 If today's companies could have the perfect "trifecta" in new hires and existing employees alike, it'd be 1) skills; 2) strategic thinking; and 3) leadership. All of these qualities are mainstays in business master's degrees, which is why b-school graduates have a definite career advantage with employers worldwide.
Advanced degrees are in demand by employers across nearly every industry. According to the makers of the GMAT exam, 3 in 4 employers said they planned to hire MBAs in 2019, and among those with 2019 MBA hiring plans, 37 percent planned to hire more than they did in 2018. Companies continue to place a high value on graduate business degrees, which is a testament to base salaries for business school hires being at, or more often above, the inflation rate.
Sought-after qualities of a business master's degree
If you're wondering why you should get a business master's degree, consider the "trifecta" of qualities mentioned earlier: skills, strategic thinking, and leadership. These qualities are infused into all business master's programs, which is what makes graduates so valuable:
Skills.

MBA programs teach graduates in-demand skills such as project management, operations management, health care management, business analysis, and marketing and communications. These skills help you gain more leverage as a new hire, as well as help you advance your existing career by qualifying you for new management and leadership positions. With dozens of degree options available, there are numerous ways that a business master's degree can help

shape your career path.

Strategic thinking. Earning

a business master's degree shows that you want to enhance your industry expertise and credibility.

Beyond the specific skills you'll learn, an MBA

arms you with marketable

"soft skills"

that employers desire like communication, listening, resilience, teamwork, and adaptability. The business school experience affords you many opportunities to hone your soft or strategic-thinking skills through group projects, interactions with mentors, and internships.

Leadership.

Employers love candidates who've earned a business master's degree because it demonstrates that you're passionate about pursuing long-term and successful company leadership roles.

As the foundation of a

generalist business program's

curriculum, management and leadership training are not only essential degree components; they're universally valuable to employers in any industry.
What are the most valuable degrees?
These fields and degrees are considered to be among the best return on your master's degree investment:
Generalist.

Both a Master's in Management and an MBA are versatile and valuable degrees because your skills aren't limited to a certain industry. Graduates go on to hold many positions in management, marketing, consulting, and more.

Information Technology.

Companies today must rely on technology to keep pace with their organizational, administrative, service, and marketing demands. In fact, Master of IT and Master of Data Analytics degrees can earn you a base salary that's up to 46 percent more than new hires with just a bachelor's degree.

Finance. This "pioneer" of business master's degrees is still a cornerstone that yields profitable professions. A Master of Finance is particularly rewarding for individuals who want to work for larger companies with an international presence.
Ready to get started?
The best way to begin your journey of pursuing your business master's degree is with our Program Finder tool. This online resource helps you discover and connect with the programs based on your profile and preferences. Click below to learn more.