What Do Employers Want from Business Graduates?
What Do Employers Want from Business Graduates?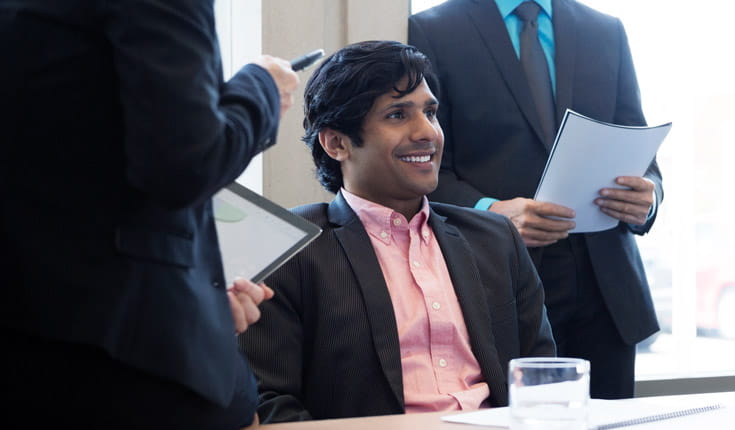 This month, we're answering some of the top questions we hear from prospective graduate business students.
"What do employers want from business graduates?"
Prospective employers have always expected b-school graduates to possess a certain set of skills, such as strategic thinking and problem-solving abilities. Today, employers are looking for even more—technical expertise paired with interpersonal and intrapersonal skills.
So-called "soft skills" like resilience, teamwork, and adaptability are in high demand among employers, says Sarah Ranchev-Hale, Imperial College Business School's assistant director of careers. "The technical skills you can learn on the job or in school, but the soft skills are more challenging to get right," she says.
Marketing yourself as someone with soft skills can make you the type of employee that companies want to hire, retain, and promote. Recent data in the Financial Times 2018 Skills Gap Study agrees that soft skills, like the ability to work well in a team, were rated as "most important" by 64 percent of respondents.
During your b-school experience, you'll have the opportunity to build these skills as you work on group projects, interact with mentors, and participate in internships. When you reflect on your personal and professional lives, the people who have mastered skills like communication, listening, and collaboration are the people who stand out to you—and they stand out to prospective employers too.
But that doesn't mean that there aren't other skills on the top of many companies' wish lists. The skills that employers have the most difficulty finding often have the most value in the marketplace.
"Across the 29 specific skills we asked employers to evaluate, two integrated-reasoning skills stand out as being both widely required and difficult to find among recent business school graduates," says Matt Hazenbush, research communications senior manager for the Graduate Management Admission Council. "The first is 'combine,' which is the ability to combine and manipulate information from multiple sources to solve complex problems. The second is 'organize,' or the ability to organize information to see relationships and to solve multiple, interrelated problems."
Hazenbush added, "These skills have tremendous value in the hiring market because they are both in high demand and scarce."
"Data analytics continues to be in high demand," says Hazenbush. "In 2018, 71 percent of employers told us they planned to place recent business school hires into data analytics positions, which puts these roles into the most common types of positions for b-school grads." Demand for MBAs has moved outside the traditional banking and finance world in recent years, with many graduates looking toward the tech sector for new opportunities. At Duke University's Fuqua School of Business, 28 percent of the graduating class in 2018 landed with tech firms, including Amazon, Microsoft, Google, and Dell.
Lorenza Salerno, a corporate recruiter with Samsung Electronics, notes, "Just because we're a technology company doesn't mean we only hire scientists. We definitely need people with MBAs. Samsung is looking for people who not only have a solid academic background but also good business experience that they can share with the company."
The skills you gain while earning your MBA help prepare you for a wide variety of careers and more opportunities emerge each day for expanding your skillsets to meet the demands of today's marketplace. Not only do the experts have advice on the skills they are looking for, but recent graduates also provide a great perspective on the skills that they think are essential in the workplace. Take a look at what they've shared by using our interactive tool to determine which skills are most important, both by job function and by job level.