How Will a Generalist Business Master's Improve My Salary and Career?
How Will a Generalist Business Master's Improve My Salary and Career?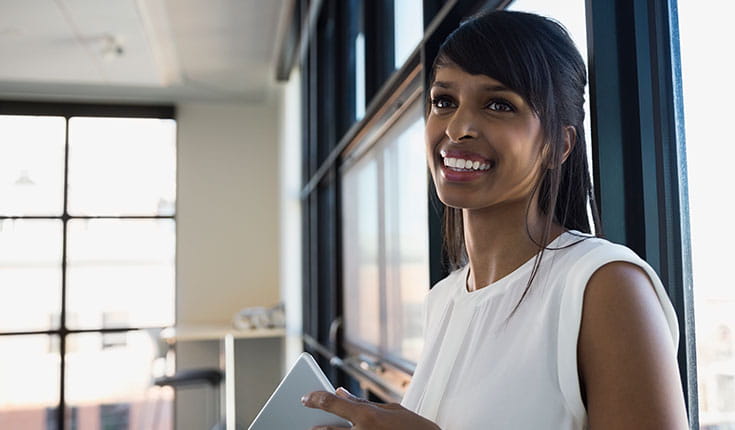 As you work toward completing your undergraduate degree, you may be starting to think about your plans after graduation.If you're considering business school, one of the first things you'll need to think about is whether you want a specialized business degree or a generalist business degree.
If you're leaning toward a business degree with a broader focus that covers a wide variety of business principles, then a generalist program might be the right choice for you. But before you head down that path, here are a few of the career-boosting advantages to earning a generalist business master's degree.
More diverse options
When deciding between generalist business programs, you have a couple of options: a Master of Business Administration (MBA) or a Master in Management (MiM). While they have many differences, a key distinction to consider is that a MiM doesn't typically call for prior work experience like most MBA programs do. Depending on when you want to pursue business school, this may be a determining factor in your decision. Differences aside, they have an important element in common—they're both designed to equip you with a comprehensive set of business and management skills.
Read more: The Key Differences Between a Master in Management and an MBA
Since these programs cover a wide variety of business topics, such as accounting, economics, finance and marketing, they provide you with a well-rounded business knowledge base. They also allow you to explore a variety of business functions, which can help you determine your career path. At the same time, they afford you more flexibility once you enter the workforce, as they provide management and leadership training that's applicable in a range of careers. Any of these programs are a great choice if you know you want business education and training, but don't want to commit to a specialty.
In-demand skills and higher salaries
There's no question that employers value the skills of generalist business school graduates, and the numbers back that up. Across the globe, generalist degrees give you more of a competitive edge with employers, which correlates to higher starting salaries once you graduate.
New findings from the Graduate Management Admission Council's (GMAC) Corporate Recruiters Survey—an annual poll of employers who regularly recruit business school graduates—show that generalist business master's graduates earn a healthy salary premium relative to new bachelor's hires.
Survey analysis shows that companies will offer median starting salaries this year of US$75,000 to Master in Management graduates, representing a 15 percent premium over the starting salary level the same companies say they will offer new hires who recent earned their bachelor's degree (US$65,000).
Enhanced opportunities
Since business degrees make you more marketable, they enhance your career opportunities and increase your potential for career advancement. With management and leadership training as part of their core curricula, generalist business programs prepare you to take on senior management roles. These critical management skills are universally valuable to employers, so not only are they helpful in the recruiting phase, but they can help you climb the corporate ladder.
Find the program that's right for you
While a generalist business master's degree can offer many career benefits, it's essential to evaluate the programs to find the right fit for your background and career goals.
Search for your best fit program using Program Finder—mba.com's global program directory of thousands of programs from the world's leading business schools.