Using an MBA to Power Digital Disruption
Using an MBA to Power Digital Disruption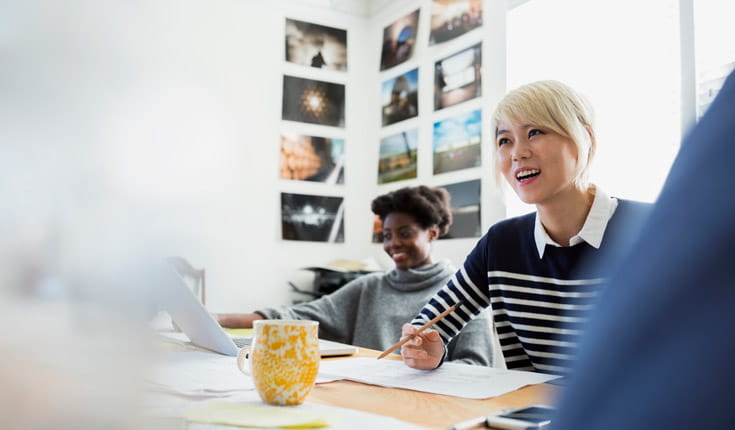 Devon Zimmerling's London Business School degree is the gift that keeps on giving.
Securing capital to fuel the growth of digital disruptors was not always Devon Zimmerling's forte. She spent much of her career in investment consulting, advising institutional investors on how to manage their portfolios across industries.
An MBA degree changed all that. She still works in investment, but as a manager for Pi Labs, a small UK-based outfit that specializes in backing property technology companies. The London Business School (LBS) alumna says: "I source, research, and evaluate investments, submit proposals to the investment committee, and execute the deals. It is a shift and while at LBS I learned so much that was helpful in this transition."
An MBA degree gives students a broad base of analytical skills through case studies and consulting projects with real companies. "There was a lot on how to run a company, which I had no clue about and is vital to the work I do now," says Zimmerling.
At LBS, she also took courses that were specific to venture creation—giving her an overview of the entire entrepreneurial process, which is essential in her job. In one class, for instance, she wrote a business plan for an e-commerce company, building both the financial model and website.
Hands-on experience
She also worked internships as part of the LBS course, which is somewhat unique for a European MBA because it offers multiple exit points. The internships, at a startup, a venture capital fund, and one in the impact investing sector, gave her "crucial experience" of investment management. "It was hands-on, outside of the classroom stuff," Zimmerling says.
One of the big differences between Zimmerling's previous and current investment role is the focus on technology. The MBA degree has helped here, too. One entrepreneurial class focused on tracking those trying to lead innovation from within large corporations, for example.
"That's very relevant to my job. A lot of the customers we work with are part of large real estate corporations like JLL," she says. "We need to get management buy-in from them to secure investment for a prop-tech company. Being aware of the challenges management might face helps me maintain a dose of healthy skepticism when we talk to startups, who are sometimes overly optimistic."
A global perspective
Pi Labs is based in Britain but it's team, investments, and investors are very much global. The company has a portfolio of 35 companies across industries and geographies. Studying alongside a massive mixture of different cultures, backgrounds, and opinions at LBS has improved Zimmerling's cross-cultural collaboration skills, which she uses every day at the company.
"LBS is super international and so is our team; every member is from a different country," she says. "In a way, it's like continuing the global dynamic I had at business school. I have hugely benefitted from the international LBS experience."
Her employer also profits from the huge global network that LBS boasts. For example, people have recommended companies for Pi Labs to invest in, which helps with the sourcing of potential investments. On one occasion, an LBS student gave Zimmerling advice which helped her firm come to a decision on whether or not to invest in a company.
"We were looking at a company working in the construction tech sector and we wanted to understand what its value proposition was to its customers," she says. "One LBS student, who used to work in the industry in Australia, gave us candid advice, which served as one of our industry recommendations." She didn't end up backing that particular firm, but is still using the advice to evaluate other, similar companies. For Zimmerling, the MBA degree is a gift that keeps on giving.