Building a Sustainable Future After an MBA
Building a Sustainable Future After an MBA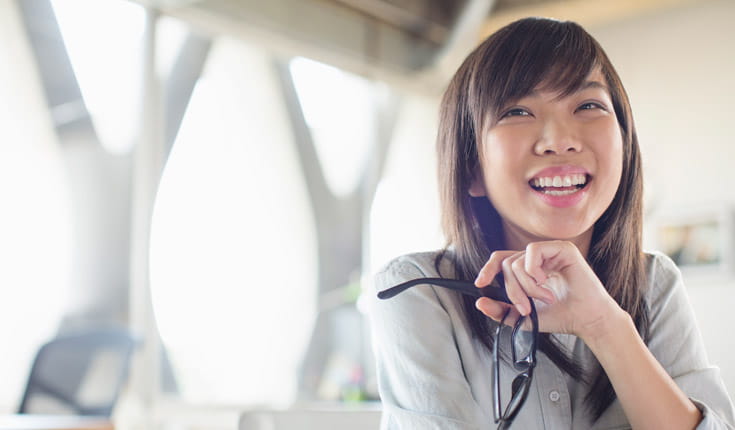 Erika Gouveia uses her MBA to help Brazil transition to a more sustainable future.
Erika Gouveia had a plum job at a global energy giant but left to attend business school in search of a sustainable future. Once an authority on oil exploration and production, she now specializes in green energy and finance.
"I thought about the legacy I wanted to leave behind when I'm 80 years old," Gouveia says. "I wanted to use my skills, knowledge, and experience to help build a better world. And an MBA degree was essential to my career transition and to the work I do now."
Going green
Gouveia enrolled in the MBA program at the Durham University Business School in England. Since graduating, she has applied the knowledge and experience gained to deliver value for her employer, the UK Foreign and Commonwealth Office in Rio de Janeiro. As an energy and green finance program manager, Gouveia is helping to manage investments that could help Brazil transition to a low-carbon economy, lift parts of the population out of poverty, and stimulate sustainable economic development.
Gouveia chose Durham for its international perspective and the green energy-specific coursework that would enable her switch to the sustainability field. While enrolled, she studied the MBA sustainability module and joined the Durham Energy Institute, which supports and produces cutting-edge energy research.
She also wrote her MBA dissertation on a renewable energy company in the United Kingdom, which provided a wealth of expertise on renewable energy regulation and markets that are directly relevant to her work now.
Gouveia has activated the MBA network in support of her current initiatives—enlisting a professor who contributed to her dissertation to provide expertise on green energy infrastructure.
Bridging the gap
Practical experiences from the MBA provided Gouveia with know-how she applies directly to her professional responsibilities. She leverages the real-world encounters, such as exchanging ideas with global thought-leaders while representing Durham at a sustainable energy summit in Mexico, to shape her approach to new challenges.
Recently, she convened stakeholders from the Brazilian and British governments to facilitate investment and partnership opportunities for green finance projects in the country.
"I am the bridge between investors in Brazil and the United Kingdom," she says. "The MBA taught me how to connect with people from different backgrounds and cultures. I've learned to value diversity, and how to listen to, and be open to, new ideas."
Gouveia consistently applies the cross-cultural collaboration skills gained as a result of her Durham MBA. Studying alongside classmates from over 22 different countries and spending a portion of the MBA course at Tsinghua University in China, she effectively participates on and communicates with diverse, multicultural teams.
"I collaborate with global teams from the United Kingdom, Mexico, India, and China. My international experience was a valuable asset to my employer—it gave me an advantage during my interview, and continues to do so in my day-to-day operations.
"The degree gave me access to people and resources I didn't know existed and opened my eyes to the fast-moving renewable energy sector. It gave me a comprehensive understanding of the industry and shed light on issues I wasn't aware of before, such as the impact of technology and global regulation," Gouveia says.
With the potential to influence wide-ranging impact on economic development, poverty alleviation, and climate change, Gouveia has no regrets about leaving her former role—and neither does her new employer.