Using an MBA to Brew Technological Change
Using an MBA to Brew Technological Change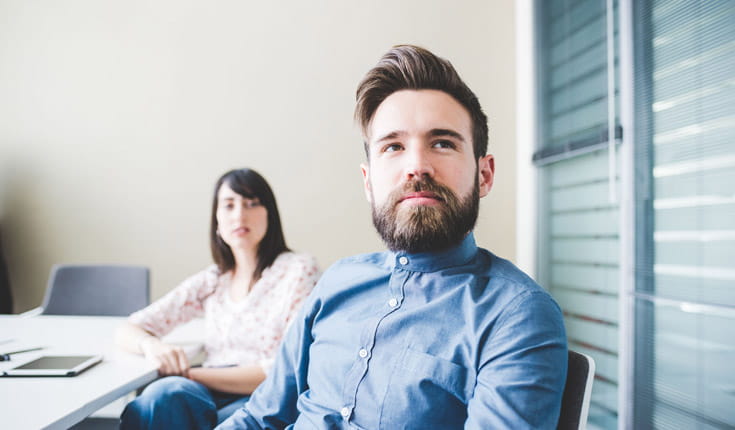 Julian Bond has used his MBA degree to help his employers navigate the choppy waters of technological change.

As a result of knowledge, skills, and networks gained at business school, Bond has launched IT projects that played a key part in helping to more than double turnover at his current employer, window coverings retailer Hillarys; and helped digitalize production and improve efficiency at Scottish & Newcastle Brewers, a previous employer.
The FTSE100 beer-maker contributed to his MBA from Nottingham Trent University's Business School two decades ago and has reaped the rewards. Bond says he pursued an MBA to "become a hybrid manager, riding the divide between IT and business."
The degree gave him a broad mixture of business skills, including leadership and a strategic mindset, via case studies and consultancy projects—a compliment to his technology background at Rolls-Royce, another British blue chip business where he worked before business school. The MBA prepared him to manage competing priorities and solve complex organizational problems.
Digital transformation
Bond has applied the skills learned to pioneer innovation for his employers. He cites the example of a major project at Hillarys to expand a mobile application at the retailer. Previously the app was merely used as an order-taking tool, but under Bond, who is head of IT, it is now used to customize and visualize products.
"The app delivers efficiencies for our employees by enabling easier access to deals, and better customer conversion rates by letting customers access more information about our products at their fingertips," he says.
"So, we provide a richer customer experience and can sell better, which means our business continues to grow with sustained double-digit profit growth. We had £100m turnover before I joined the business and launched the project. Now it's £230m—not all because of me, but the technology helped."
"The MBA gave me the strategic mindset to look at the broader landscape, such as what I've done with this project," he adds. "Before the MBA I was a data-driven engineer."
Brewing change
Prior to Hillarys, Bond worked for Scottish & Newcastle. The company profited from Bond's MBA project on business process engineering—knowledge he put to work, helping to modernize beer production at the brewer.
He says: "I worked with Nottingham Professor Alistair Mutch, who was a guru on managing information and knowledge."
"At Scottish & Newcastle, it was a largely manual production process before my team and I implemented the first ERP—enterprise resource planning—system and streamlined the beer production with technology, which reduced costs and improved efficiency."
Bond's employers have also benefited from his access to an international network of thousands of alumni across the globe, with whom he can communicate and collaborate effectively with. He sits on Nottingham Trent's postgraduate advisory board, and so is in regular contact with his peers.
Access to world-renowned professors has also helped Bond. For instance, he consulted with Mutch when he began changing the customer service process at Hillarys via offering new product guarantees and sales deals. The professor pointed Bond to research articles that were relevant to the project; they prompted him to ensure that the company kept a record of each customer promise, to ensure they were met.
"I took advantage of links built as part of the MBA to spark some new ways of thinking," says Bond. "Ultimately the initiative should drive better customer engagement and loyalty."
He believes this value and more is why Scottish & Newcastle were willing to contribute to his MBA tuition. "They knew they would get a return on their investment," he says.