Using an MBA to Help Elite Athletes Transition to Business
Using an MBA to Help Elite Athletes Transition to Business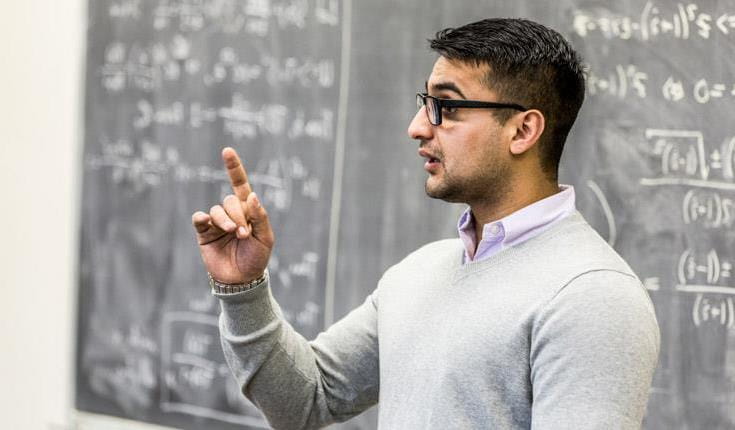 How former soccer player Scott Ward helped his employer create a business giving athletes a new lease on life.
Scott Ward had a promising soccer career, but a spate of crushing injuries sunk his lifelong ambition to play the competitive sport at the age of 26.
Rather than accepting defeat, he pursued an MBA to catalyze a career change from elite athlete to businessman, and help his new employers expand into a fresh and burgeoning market.
He studied at the UK's Warwick Business School and joined KPMG then EY, the professional services firms. He used the MBA to make a big impact on a new service line for both businesses: giving other sportspeople the emotional and practical support they need to transition into the workforce.
He launched the Personal Performance Program at EY. The business has already converted five former pro athletes into EY employees—including Mark Hunter, the Olympic gold medalist rower. Ward, now 36, aspires to help "hundreds of athletes in the next year or two."
Sink or swim
"After a sports career, it's sink or swim," he says. "You're on your own. There was no support mechanism in place when I left the game. I don't want any athlete to struggle like I did."
Ward had followed his brothers who played soccer in the UK's prestigious Premier League tournament. He started his career at Luton Town and had stints playing for Plymouth Argyle, Crawley Town, and Coventry City. But the former goalkeeper was forced to retire after suffering from a dozen or so injuries, with a back problem finally ending his dream to play professionally.
"I was falling apart," Ward says. "I had spinal implants, hip reshapes, and later underwent heart surgery during my MBA."
Ward's story is not unique. An average soccer career is eight years long and the usual retirement age of a player is 35. That means they finish playing only around one-third into the working life of someone in a more traditional career. Injuries all too often cut sports careers of all kinds shorter still.
Still in the game
The MBA was Ward's way to acquire new skills and get back into "normal life" via a new business management career. "I would not be able to do what I've done, had I not completed my MBA," he says, citing the entrepreneurship module with Professor John Lyon as particularly influential. "Cost modelling, strategy, marketing, behavioral sciences—all of these things from the MBA, I use on a daily basis."
Passionate about helping other athletes, Ward used his MBA dissertation to research the cultural impact of athletes' transition out of sport. That led to his former job at KPMG and now EY, helping others pull off the feat. "There are transferable skills from sports to business—the ability to work in a team towards a goal," Ward says. "Athletes are strategic thinkers and they take a holistic view of a challenge.
"But as an athlete you don't know how or where you can translate the skills. We spend our life with the sole objective of being better as an athlete. I signed my first professional contract while at school. Being a footballer was my be-all and end-all."
Not only has Ward's work helped convert top performers into EY's workforce but it has become a business in its own right: he hopes to get sports governing bodies, player organizations, and leagues to pay for their members to go through the Personal Performance Program. "They understand the duty of care; the welfare of athletes has come massively into focus in recent years," Ward says.
Injury dashed his hopes of success on the soccer field, but the boardroom suits him handsomely.