Strategies to Help You Get Noticed While Working from Home
Strategies to Help You Get Noticed While Working from Home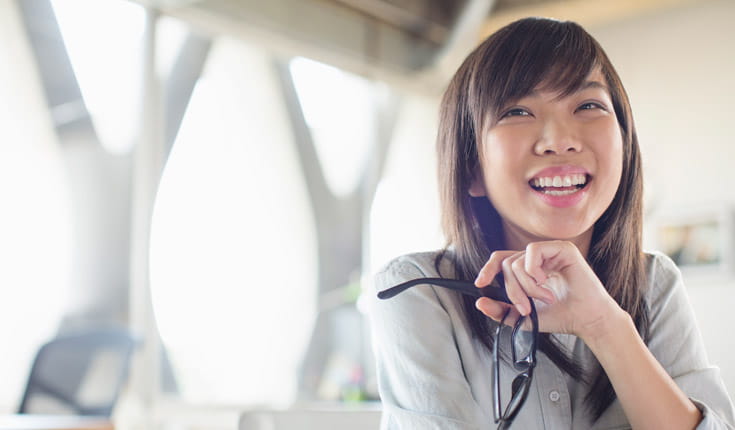 COVID-19 has changed the landscape of how and where most of us are working these days. Although the temptations and distractions can be challenging, these strategies will help you succeed while working from home and be more productive.
Stick to a Schedule
During these unpredictable coronavirus times, the best work from home advice is one word: schedule. Maintaining regular office hours helps you build credibility and reliability with coworkers and helps you be more productive. Let fellow coworkers know when you're available and stick to that schedule as best you can. However, since flexibility is an advantage of working remotely, consider extending your day or starting early to accommodate other time zones. You can easily make up for that extra time when working from home, but coworkers and clients will notice how dependable you are.
Socialize and Network Virtually
Many companies accustomed to a remote staff already offer virtual ways to socialize, but now most businesses are offering these options. Determine how much interaction you need to feel connected, then capitalize on opportunities like free events, chat rooms, and webinars. If your company needs help being more virtually friendly, be proactive by initiating remote events—it's a great way to keep coworkers connected and get noticed.
Another aspect of remote socializing is fostering your social media presence. Make sure your social networks are in synch with who you want to be professionally. Your social media should feature your activism or professional involvement—not your social life outside of work or obsession with pop culture.
Pro tip: Learn how to stay positive and productive at work, even during uncertain times.
Be Visible and Heard
Succeeding while working from home means you can't be a fly on the wall or hide behind your computer screen or mobile device. Actively participate in video conferences and conference calls so everyone knows you're there. Even if you're the quiet type, make sure to greet people and say a few words; this will help you get noticed while working from home. Being silent can lead to being overlooked. In fact, working remotely often requires you to overcommunicate—so everyone knows your schedule and availability and you know theirs.
Exude Confidence
COVID-19 has us all working in front of a camera, constantly under the gaze of coworkers and clients. But that's no excuse for lack of confidence. It's still vitally important for you to speak with conviction and use powerful body language that demands you be taken seriously as a valued professional.
Prepare, Prepare, Prepare
Now more than ever, preparation is among the most valuable work advice. Since you no longer have the in-person social disruptions at work, use this downtime to find ways to build your business acumen. Register for webinars to expand your knowledge, or take on a new skillset that you've always wanted to develop but never had time for before. Bottom line: you can never overprepare yourself professionally; every learning experience has value that will serve you well in the future.
Other Remote Ways to Advance Your Career
Social distancing from coronavirus has given you more time for self-reflection, especially when it comes to your future career path. Perhaps now feels like the right time to seriously consider an MBA degree. Start by determining if you're fully prepared to pursue an MBA, or take it a step further by exploring these free MBA tools and resources.
Want to go above and beyond? Create an mba.com account for access to information that can help further your business school goals and make your application stand out from the crowd.