Don't Miss These Free MBA and Business Master's Resources
Don't Miss These Free MBA and Business Master's Resources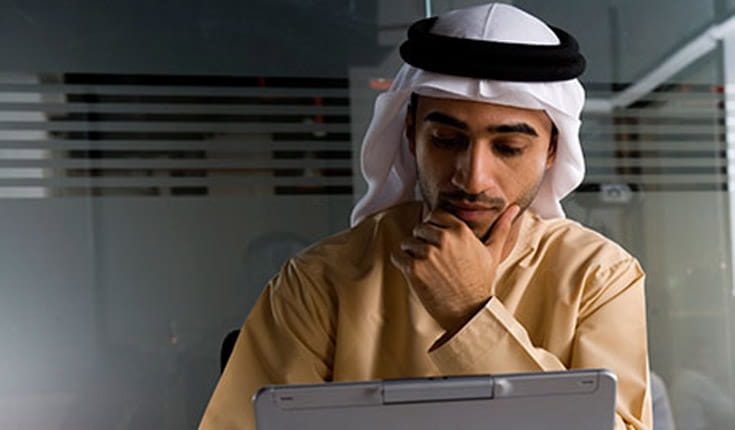 If you are preparing for the GMAT™ exam, don't overlook the resources you have right at your fingertips.
On mba.com, you can find a wealth of free GMAT exam prep tools and FAQs, university and program comparisons, event information, career-path advice, quizzes, tools and more.
The mba.com website is the free, central destination for current and prospective MBA and business master's students and houses a vast amount of information. Here are the top three resources that you don't want to miss when planning your graduate management education.
Resource 1: Program Finder
More than 7,000 graduate business programs worldwide accept the GMAT exam. The Program Finder feature on mba.com allows you to compare thousands of graduate business school programs from universities around the world. You can use filters such as location, area of study, and desired degree (MBA, master's, or PhD), program type (executive, full-time, or part-time), and class style (on campus, online, or hybrid) to view schools that best match your needs. There is even an option to input a target or actual GMAT exam score to help gauge whether the score will meet the requirements for a specific school. You can also find information on application deadlines, upcoming events and more.
Resource 2: Your Profile
As a candidate for an MBA or business master's program, you have the ability to unlock additional information and resources by creating a Profile on mba.com. Provide some information, including your interests and career goals, and we will give you tailored information and access to test-preparation tools, contests, information on registering for the exam, details on upcoming events and programs. You can also save information from School Search, in one personalized place. Pro tip: if you opt in to GMAC™ GradSelect as part of your profile, you can start to receive information on scholarships and program information directly from schools that are interested in you.
Resource 3: GMAT Exam Information
And, of course, there is a wealth of information about the GMAT exam itself. This includes a comprehensive list of steps you should take before and after the exam, and resources to use as you plan for your exam date. Resources include a helpful exam-day checklist, test-center rules, an interactive GMAT exam tutorial, and more. The GMAT exam page also shares quick links to register for the exam, find a test center, and a free GMAT exam starter kit that includes practice tests.
In addition to these tools, you can also access articles, FAQs, details about upcoming networking events, virtual boot camps, and much more on mba.com.
Prospective and current MBA or business master's students are encouraged to utilize the abundance of resources on mba.com to set themselves up for success in their graduate management education programs—and beyond.