Will Taking Time Off to Go to Business School Stall My Career Path?
Will Taking Time Off to Go to Business School Stall My Career Path?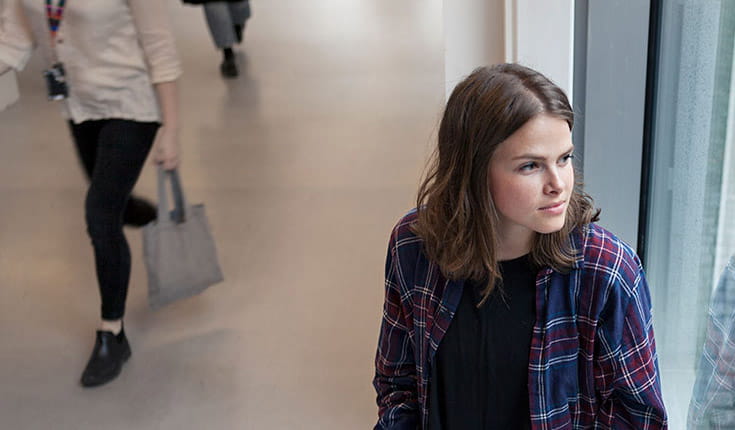 The idea of going back to business school can be a scary proposition.
You may be worried that stepping away from the workforce will slow down your momentum, or even stall your career completely. However, with the diverse range of programs available, pursuing a business master's degree doesn't mean you have to put your career on hold. On the contrary, you can find a solution that allows you to keep your career moving forward, and not only that—you can increase your career opportunities.
But don't just take our word for it. To reassure you, we pulled the data and consulted with other prospective students, current students, alumni and corporate recruiters. Here's a roundup of the insights.
Program options
Prospective business master's students have varying needs, and there's not a one-size-fits-all program. To accommodate those needs, business schools have a range of options available, including full-time, part-time, online, and hybrid programs. If you're interested in business school, but want to continue working, many of these programs cater to part-time or full-time working professionals.
However, most prospective students prefer full-time program formats, including 72 percent of prospective students who prefer an MBA program type and 84 percent of prospective students who prefer a business master's type. Of those students, about half prefer programs that are 13 to 18 months in length. They're in luck, as many business schools have one-year master's programs. By going this route, you can minimize your time away from the workforce and be back in the job market within a year.
Funding options
If you decide to leave your full-time job or reduce your work hours to pursue business school, of course there are financial implications that might make you uneasy. Fortunately, there are
various financial aid options available
, including federal student aid, scholarships, assistantships and fellowships. Business school students often rely on a mix of funding sources for their education, and if you're eligible, scholarships can be a great way to offset the cost of your degree.
Eighty percent of MBA programs offer merit scholarships to applicants
, so it's worth looking into this funding option.
If you prefer to continue working on a full-time basis while earning your degree, many employers will offer corporate sponsorship or tuition reimbursement. As the demand for business school graduates grows, more companies are offering tuition reimbursement to business school students, including major employers such as Deloitte, Apple and Intel.
Last but not least, don't overlook the potential for a paid internship to help fund your education. Findings from the Graduate Management Admission Council's™ (GMAC™) 2018 Corporate Recruiters Survey showed that most companies planned to bring on business school interns last year. In addition to their financial benefit, results from the same survey showed that these internships are often an avenue to full-time employment. In 2017, 50 percent of US companies hired their interns into full-time positions once they graduated.
Despite the various funding options, the financial investment of business school is still a significant consideration. The good news is, in a GMAC Alumni Perspectives Survey, alumni reported that it takes less than four years on average to recoup the cost of their education.
New career opportunities
While you may have concerns about business school stalling your career, the reality is that it can open up new opportunities.
More than two in five prospective MBA students
plan to use their education to pursue opportunities in industries or job functions they haven't worked in previously. One MBA alumni and former actor, Carlo Riviceccio, credits his career switch to his degree from the University of Connecticut. "My MBA and my University of Connecticut network have opened doors that would not have been available to me before. Today, I'm a senior analyst within the insights department of a major public relations firm," he says.
And as Carlo points out, don't underestimate the power of a business school network when it comes to career opportunities. In a GMAC survey of business school alumni, 95% of the participants said they would recruit graduates of their alma mater for career opportunities. "During my time at the Terry College of Business at the University of Georgia, I learned the true value of my network. Actually knowing, and helping others is a good thing in and of itself; it will also help you excel in your career," said Adam Johnson, MBA graduate.
Find a program that works for you
As you can see, business school has the potential to advance your career, and it may just be a matter of finding a program that meets your specific needs. To check out the options and find a program that's right for you,
check out our interactive tool
.