Five Tips for Applying for Financial Aid
Five Tips for Applying for Financial Aid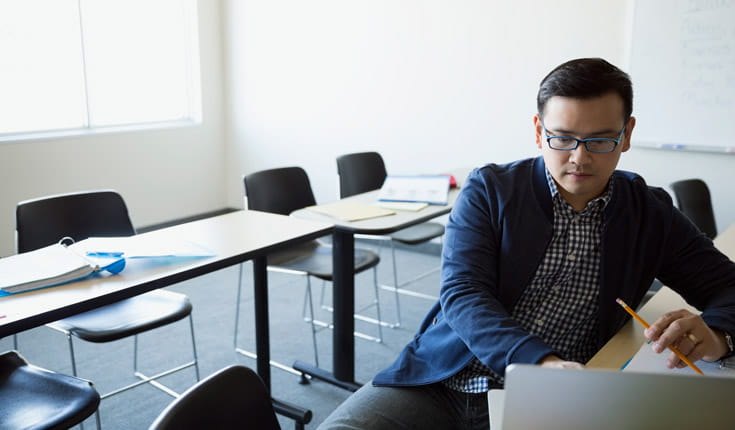 Financial aid application deadlines vary from school to school.
If you're a US citizen or permanent resident and applying for federal aid, the application process is the same for every school. If you're applying for institutional aid or private loans, and scholarship consideration, requirements and deadlines will vary. Here is how to get started:
1. Research your options
While exploring schools, take time to research loan providers for federal and/or private loans, and check with schools regarding any institutional applications for financial aid and their application deadlines.
2. Organize your financial information
Be sure any required documents are in order, and have a copy of your most recent tax return – this will help you complete the Free Application for Federal Student Aid (FASFA), and each school's financial aid office may request it. Also get an updated copy of your credit report and review it carefully. Complete the FASFA if you are considering applying for federally-supported aid and have copies sent to schools to which you will be applying.
3. Apply for financial aid and admission at the same time
If financial aid is going to play a part in your school selection, apply for financial aid before you are accepted by your school(s). In fact, some people suggest you begin your application for financial aid at the same time that you are applying for admission.
4. Submit financial aid applications to multiple schools at once
You can apply for financial aid at multiple schools at the same time, just be sure to find out if there are any school-specific applications you will also need to complete, as well as any additional deadlines. Note that the financial aid offices cannot send you an award letter until you are accepted.
5. Reapply every year
In most cases, you will need to apply for financial aid on an annual basis while in the program, and at many schools, that will mean applying in the spring for periods beginning in the fall and running through the following summer. Be sure you check with your school to confirm exactly what year or years you are applying for, and when you should do so.