Four Careers Worth Going Back to School For
Four Careers Worth Going Back to School For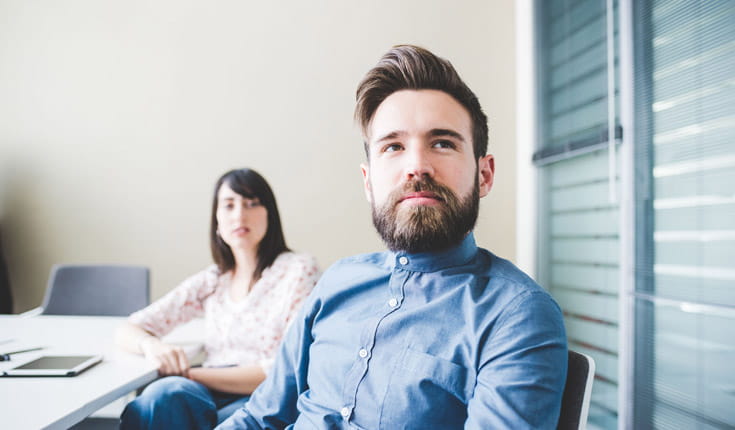 Radically changing your career is no mean feat. For most people who want to pivot to a new industry, it can feel like you're starting your career all over again. Going back to school can make it easier.
Earning a graduate business degree in your chosen field can put you back into the learning mindset you need to succeed in a new sector, and it can provide the knowledge, network, and new experiences that will be essential to your new career progression.
It's a big commitment, but it's worth it to find your dream career. Here are some fields that make going back to school a no-brainer.
Data analytics
It's been said that data is the new oil, and unlike oil, there's an abundance of it. In fact, there's so much that companies across industries are desperate to hire competent data analysts who can derive meaning from large data sets and use that knowledge to drive business success.
A career in data analytics could take you into almost any sector, in almost any part of the world, and be lucrative to boot.
If you're not already coming from a data analytics background, or if you are and you want to make your portfolio even stronger, an MBA or master's in data analytics is a great start—and will only take you between one and two years of full-time study to achieve.
Read more about where a data analytics graduate business degree could take you.
Health care
It's no secret how rewarding healing people can be. Though you might fear that you've missed the boat by not pursuing this career straight out of high school, this couldn't be further from the truth.
Many colleges offer postgraduate medical degrees, which can help you find a career as anything from a health care assistant to a fully-fledged doctor.
You'll need a science background, and the process will take a minimum of four years' postgraduate study to complete, but there's no question about the fulfilment that can be found in helping people.
You should also consider that a career in health care isn't limited to a doctor or nursing career track. You could also go into administrative and managerial parts of the health care industry.
Read more about degrees that can help you pursue health care management careers.
Management consultancy
A report from the Graduate Management Admission Council found that 36 percent of business school applicants want to use their degrees to pursue careers in consulting, and we don't blame them.
If you want to switch careers because you're tired of working on the same thing, consulting can be a breath of fresh air. You not only gain insight into different businesses and industries, but often report directly to senior management, including the C-Suite.
MBAs can be a safe bet to prepare you for this kind of career, as they give you the generalist skillset that consultancy firms are looking for. Not to mention, many schools will set you up with consultancy projects and internships to help give you a head start, most of which take just up to two years to complete.
Read about how to put your MBA degree to work for you as a consultant.
Entrepreneurship
Like writing a book or visiting the Grand Canyon, many people have "start my own business" on their bucket list. Whether you have a fully-fledged business idea that you're itching to bring to life, or you've always nursed a dream of being self-employed, entrepreneurship offers a golden opportunity to take charge of your own career and do something that you're passionate about. The trouble is, it can be difficult to know how to get started.
Business school can equip you with the skills you need, but not just that—many schools have their own incubators, accelerator programs, and entrepreneurship networks to help launch their students' ventures.
In fact, almost one-third of business school applicants want to turn their talents to their own ventures after their degree, whether that's a master's in entrepreneurship or a full-time MBA.
Check out how these entrepreneurs got started with a graduate business degree.
When making the decision about whether to go back to school, you'll consider a lot of factors, from course length to financial cost. But the fact is, a good education is invaluable, and to achieve your dream career it'll be more than worth it.
Ready to get started? Create an mba.com account to get access to more information, to find the perfect-fit b-school, and to learn how to craft a successful application.