Specialized Business Master's Programs: Advice from Students and Alumni
Specialized Business Master's Programs: Advice from Students and Alumni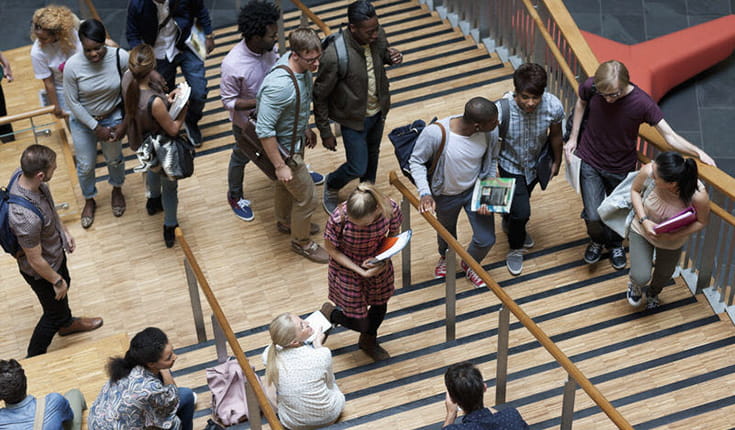 Although the MBA remains the predominant credential sought by prospective students, business schools around the world are seeing an explosion of interest in specialized master's programs.
And, this makes sense. With changing market demands and innovations like artificial intelligence (AI) on the rise, many prospective students are looking to future-proof their career with a more specialized set of business skills.
But, there's a lot to think about when pursuing this avenue. To give you the inside scoop, we gathered student insights from five of the most popular specialized business master's programs – at some of the world's leading business schools. We found out what motivated them to pursue a specialized degree and what advice they would offer to prospective specialized business students.
Master of Accountancy
Name: Ryan Guo Yu Sheng
School: Singapore Management University (SMU)
Occupation: Manager of Global Operating Certificates at Visa
Why did you pursue a Master of Accountancy degree?
"I have always been a tech-savvy accountancy graduate, and most of the process and data technology applied in my work was self-taught and unstructured. After completing a specialist diploma in Business Analytics in 2017, I was looking to further my knowledge and build on the basics learned in that course.
An understanding of data analysis and usage of automation and robotics have become essential to the modern finance function and this is also part of my effort in future-proofing my own career. There is an increasing focus on the application of technology to finance processes and simply relying on our IT colleagues to fill us in on technical developments is a thing of the past."
What advice do you have for prospective Master of Accountancy students?
"A candidate should be technically savvy. Dealing with data requires a highly analytical and structured skillset, along with a sense of creativity for data transformation and programming. Having a conceptual understanding of accounting is important."
Master's in Business Analytics
Name: Pinelopi Chamalelli
School: Imperial College Business School
Post-graduation plan: Join the analytics graduate scheme of a major consulting firm
Why did you pursue a Master's in Business Analytics program?
"Analytics is the future; every business no matter its size collects more and more data, and desires to utilize them for more efficient decision making. So, the opportunities we have after this program are endless, not only in terms of quantity, but also in terms of variety, since analytics can be applied in every single industry."
What advice do you have for prospective Master's in Analytics students?
"Coding skills or generally the ability to learn a new programming language or a new software package quickly is crucial. Three main programming languages we use are Python, R, and SQL, since these are widely used in the industry.
Good knowledge of linear algebra and statistics also helps a lot. A good business understanding is also crucial for a successful data scientist."
Master of Science in Finance
Name: David Smadja
School: MIT Sloan
Post-graduation plan: Has an offer for an associate position at a major investment bank in New York
How did you pursue a Master's in Finance?
"Prior to my master's, I graduated with a Master of Applied Mathematics. Though I had a good understanding of the quantitative side of financial markets, I felt I was missing some important financial knowledge. To me, a Master's in Accounting does not cover everything you need to know to succeed in the field of finance like a Master's in Finance does."
What advice do you have for prospective Master's in Finance students?
"The role of the master's is to teach you what's necessary to break through the industry, but I reckon that some preliminary skills are beneficial. If you're interested in financial markets, some coding and analytics skills (statistics, optimization, AI a plus ) are a minimum to have. If you're more interested in the corporate side, a good understanding of financial statements analysis and accountability rules is crucial."
Master's in Management
Name: Deanna Hamilton
School: Ivey Business School
Post-graduation plan: Starting a consulting career
Why pursue a Master's in Management?
I wanted to pursue a career in business and a Master's in Management seemed like the perfect way for me to develop my knowledge as I did not study business during my undergrad. I also aspire to work internationally one day. Ivey's Global Lab opportunity offered an eight-week, hands-on, international in-company experience which allowed me to immerse myself in an unfamiliar environment and work cross-culturally.
What advice do you have for prospective Master's in Management students?
Aside from the obvious skills of being a hard worker and passionate about the program, I think it is crucial for students to be open to learning and willing to adapt. It is essential for you to be willing to step out of your comfort zone to really take advantage of every opportunity on the program. Interpersonal and communication skills are also necessary for most jobs and, coming into the program, many of my classmates already had exceptional communication skills.
Master of Science in Marketing
Name: Charlie Wang
Program: Johns Hopkins, Carey School of Business
What did you pursue a Master's in Marketing program?
"I value a program with a multi-disciplinary scientific approach to business where I'm exposed to a range of subjects, such as economics, psychology, and data science. Compared to other programs, Master's in Marketing students explore a wider range of theories and models and are able to quickly adapt to work in a variety of industries."
What advice do you have for prospective Master's in Marketing students?
"Two qualities that are essential are curiosity and fast learning skills. You don't need to have all the answers, but you do need to be curious. You are expected to quickly adapt to the multi-disciplinary curriculum at a fast pace.
My advice: Start making friends now! Marketing students should be aware of the importance of relationships. Developing deep and enduring relationships with not only clients but also organizations will directly or indirectly affect one's success."
Use our resources to explore your options
While input from other students and alumni is a great resource when you're starting your graduate business degree journey, make sure you take advantage of all available resources. Create an account on mba.com to connect with schools and get more information on programs, admissions, financial aid and more!
---
This article was originally published on BusinessBecause.

Whether you're considering an MBA, EMBA, or Master's program, read more content like this and get practical resources to help your business school application on BusinessBecause.