How the Police Service Leverages MBAs
How the Police Service Leverages MBAs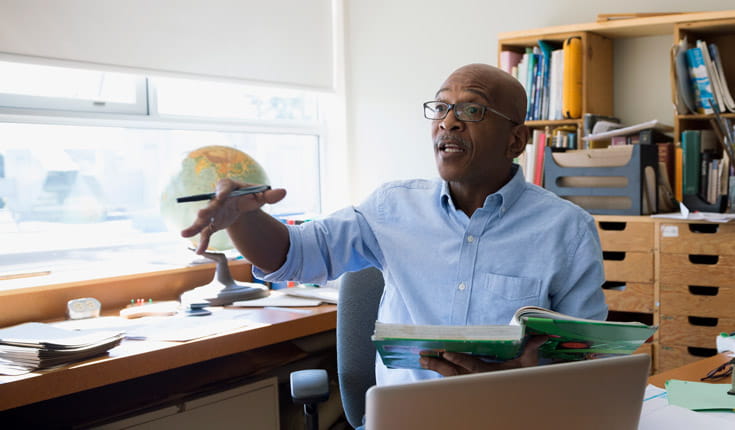 From tech change to global networks, business school graduates have brought much value to policing.
Catching criminals is not usually an MBA job. But the global financial crisis of 2008 spurred a demand for managers who can help the police improve service quality while reducing costs, especially when public funding is jeopardized.
Paul Martin is chief of police for the Durham Regional Police Service in Toronto, Canada. He says that MBAs have made a tangible impact on his organization, bringing cross-cultural management, global alumni networks, and digital innovation to the police service.
The chief administrative officer within his command team has an MBA, and Martin also works with a graduate of the University of Edinburgh Business School in the United Kingdom.
Commercial acumen
Martin believes that his business school alumni have brought desperately needed commercial thinking to his police service, which last year had a 1,200-strong team.
"What I find valuable is their ability to look at multiple ways of addressing an issue," Martin says. "They don't look at problems as barriers. They are always looking at options to best address issues of public safety. They are more business-minded, too, looking from a private sector standpoint, which is unique."
He adds that the economic downturn had put some pressure on the policing budget and it helps that MBAs can communicate effectively with those holding the purse strings. "People with business backgrounds speak the same language. I find that we are better able to communicate with our civilian oversight and convince them we are doing things effectively."
Public-private partnership
The chief says that his MBAs have also helped the Durham force collaborate with private sector organizations. In one instance, an MBA alumnus worked with a startup company to produce a smartphone application that the police service uses to communicate with citizens. "He has levered his business expertise to create better community engagement," says Martin.
The fact that business schools teach their students to work across global borders has also been beneficial. MBAs mix with diverse peers from multiple countries, cultures, and industries, and often travel abroad as part of the course.
Martin says one MBA hire used his knowledge of the police service in Dubai to bring valuable ideas back to Canadian shores. One example is the introduction of a customer survey through the new mobile app. The chief says this can help the police service dispatch the right officers to individuals who are known: "If we know that a customer previously flagged an issue with a particular officer, the next time we can send someone else."
A global network
The global alumni network that business schools are famed for has also brought value. One MBA tapped into his networks in China and Singapore to help the Durham force better combat digital crime by adopting some popular online tools. "The nature of harm is changing," Martin says. "Crime is moving off the streets to the internet, and tech is the target of or is enabling the crime. Our MBA used his worldwide reach to help us target e-crime."
Arguably the biggest advantage Martin has gained through his business school hires is their advanced knowledge of technology. Digital disruption is occurring across industries and policing is no exception. "Our MBAs have been exceptionally well-versed with technology and the degree has broadened their horizons and networks even further," Martin says.
MBAs have helped the force adapt to tech change—contrary to the popular narrative that MBAs are rigid thinkers. "With the two people whom I work closely with that have MBAs, it's quite the opposite. They are blue-sky thinkers and very strategic, but both have been able to translate that to execution. That's the biggest thing I get from MBAs: lots of blue-sky and tactical thinking."