How an MBA Can Advance Your Engineering Career
How an MBA Can Advance Your Engineering Career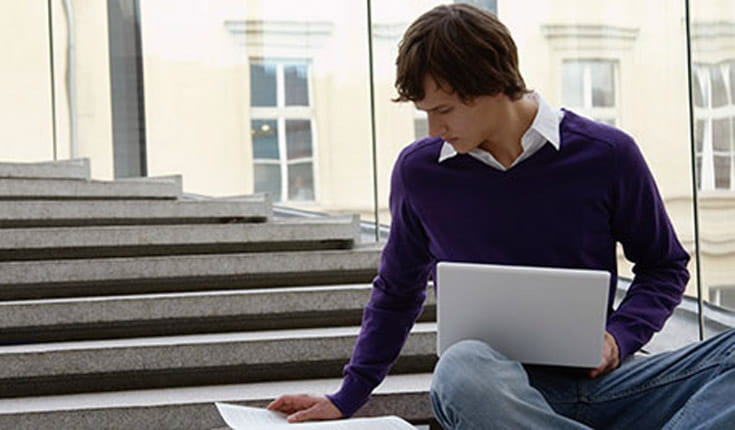 Traditionally, most people see business and engineering at opposite ends of the professional spectrum. This perception couldn't be further from the truth, as an MBA provides technical and quantitative skills that open up a whole host of notable business careers for engineers.
Why engineers should pursue a graduate business degree
There are several reasons why engineers should pursue an MBA. Business schools offer a variety of career track opportunities that focus on engineers' unique skills and goals. A graduate management degree is not just about finance or banking. Today's MBA programs give you the tools and resources to apply the skills you learn to your specific career, no matter how niche.
Perhaps one of the best reasons to purse an MBA is that employers are looking for you. In fact, 84 percent of employers recently surveyed say they prefer to hire business school graduates because of the strong technical and quantitative skills they possess. Employers consider these skills critical in selecting interview candidates, let alone prospective employees.
Getting into business as an engineer is often a smoother and more lucrative career move with a graduate business degree. An MBA gives engineers the opportunity to pursue careers in leadership and management within their industry because they have a broader business knowledge for making and understanding the full impact of strategic business decisions.
In addition to the skills and experience you'll gain in your business school program, taking advantage of your school's active alumni network, career services support, and fellow students will go a long way toward boosting your career prospects and helping you land your next job.
The value of getting into business as an engineer
From desirable skills to earning potential, there are definite advantages to earning your MBA as an engineer. The median starting salary of new MBA hires in the United States is US$115,000 according to the 2020 Corporate Recruiters Survey. In addition, 96 percent of business school graduates said that their MBA prepared them for leadership positions, while 86 percent of them agreed that an MBA improved their chances of finding their "dream job."
Hear from engineers that made the jump into MBA programs
The best way to discover how an MBA helps engineers get into business successfully is through hearing about firsthand experiences. Learn how engineering student Amit Mahajan moved into management consulting with an MBA. This article describes how one MBA graduate moved from an electrical engineer to a product manager. Or check out this interview with Stephanie Curry, an engineering professional who transitioned into brand management.
Which MBA program is your best fit?
So, you're ready to invest in yourself and your future with an MBA. The question is, which of the hundreds of excellent full-time MBA programs around the world are the best fit for you and your goals?
Our free guide, Finding Your Best Fit Full-Time MBA Program gives you the expert tips and guidance you need to confidently narrow your options and identify the programs that make the most sense for your needs, preferences, and career goals.
Do you plan to continue working while pursuing your MBA? Get insights and recommendations tailored for candidates like you with our free resource Finding Your Best Fit Program: A Guide for Working Professionals.