Five Questions to Ask Yourself Before Going Back To School
Five Questions to Ask Yourself Before Going Back to School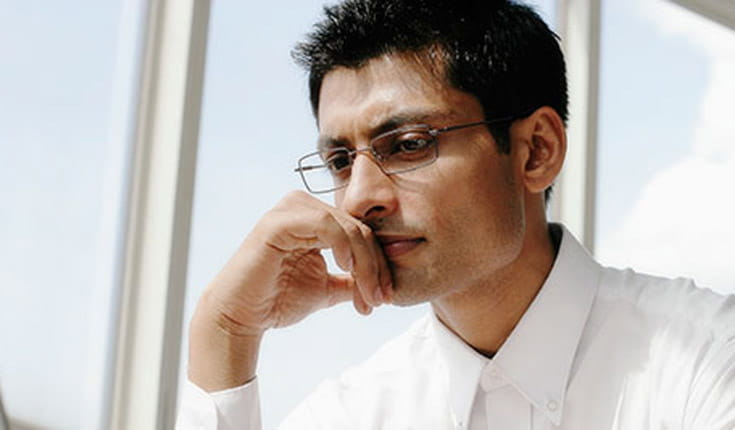 You've completed your undergraduate studies, built up some work experience, and now you're considering a graduate business degree. How do you know if that's the next best step?
After years in the workplace, the thought of going back to school might seem daunting. But there are many benefits to be had from investing in yourself through a graduate degree.
Whatever program you study, postgraduate degrees can help you stand out to employers and provide you with new skills, experiences, and a network of contacts.
But before you take the first step, here are five questions you should ask yourself:
1. Am I happy in my current job?
You started your job full of enthusiasm and ready to make a difference, but the opportunities are just not there. Maybe you've not been given enough responsibility in your current role, or maybe you've reached the highest level you can in your current organization.
If you want to make a change, a graduate business degree can give you the perfect platform to do so. According to the Graduate Management Admission Council™ (GMAC™) Prospective Students Survey, more than one-third of candidates who choose to pursue graduate management degrees—like MBAs or master's in management or finance—do so to change job functions, and more than one-quarter seek to switch industries.
Even if you are happy in your job, the numerous part-time and online programs available mean you can continue working and pursue postgraduate study at the same time.
Get started: Find out which kind of graduate business degree might be right for you.
2. Can I improve my skills?
Soft skills, digital skills, data analytics—these are some of the biggest skill gaps that employers are eager to fill. But improving your skills on the job—with a full workload, deadlines to meet, and without guidance from an experienced practitioner—can be tricky.
If you find gaps in your knowledge or are promoted to a role that demands more of you, a post-graduate degree can give you the opportunity to upgrade your skills.
Graduate business degrees, for example, can educate you on the interpersonal aspects of management and give you the skills you need to take on higher-level leadership roles. In GMAC's Corporate Recruiters Survey, employers identified problem solving and working with others as the most important skills for their new business school hires.
3. What ROI can I expect?
While taking a year out of work to go back to school can mean an opportunity cost—a year of lost salary—some full-time degree programs will more than pay off in the long term. MBA students in the United States, for example, can expect to earn a median annual base starting salary of US$115,000 after graduation.
But return on investment (ROI) isn't just about money. Doing a postgraduate degree in English Literature might be more about self-fulfillment than getting a high paying job. Working out what ROI means to you will help you choose the right kind of graduate business degree.
Read more: What is the ROI of an MBA?
4. What do I want to do with my degree?
Where do you want to be after your degree? Do you want a generalist degree that can be applied to a variety of industries and job functions, or a specialist degree that will set you on a specific career path?
To achieve the best ROI for you, you need know what you want to do with your degree. Generalist graduate management degrees, like MBAs, historically set people on track for careers in finance and consulting. Today, however, people are applying these degrees to a wide variety of career paths, from nonprofits and health care to technology and entrepreneurship.
Before going back to school, you need to identify which kind of degree you want to pursue based on your individual career goals.
Don't know which degree is for you? Take our interactive quiz: Should I Do a General or Specialized Master's?
5. What do I need to do to get accepted?
Once you've identified which degree program suits you best, you'll need to make sure you're ready for it. Review the admissions requirements and make sure you can check all the boxes before you apply.
Graduate business programs typically require an undergraduate degree, some work experience, and a GMAT score. Ready to dive into more about b-school and how a graduate business education could help you get where you want to go? It's time to create an mba.com account.
Create Account