The Benefits of Studying Abroad
The Benefits of Studying Abroad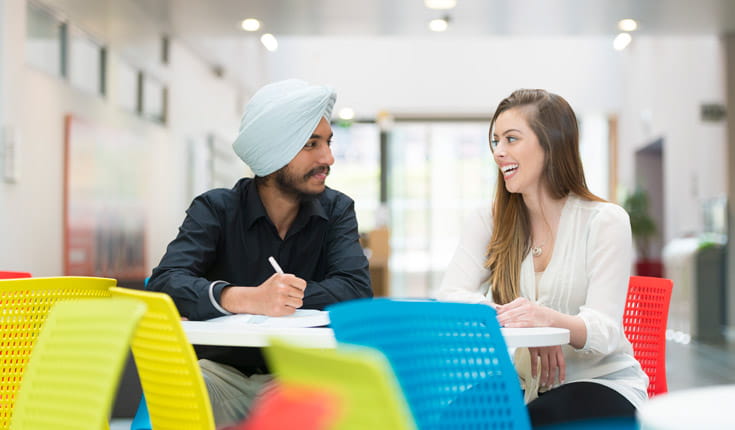 Stand out from the crowd with the unique skills you gain when you study abroad.
Earning a graduate management education abroad affords students numerous personal and professional benefits. The unique experiences you gain will make you more attractive to companies who are eager to hire graduates that are mature, flexible, and comfortable in multicultural settings.
By living and studying in a foreign country, you'll gain a new understanding of your personal heritage and values. Students often become more independent, self-reliant, and self-confident as they learn to navigate and live comfortably in a different culture. Interacting with the native population and fellow international students allows you to gain greater respect for other cultures, values, and norms.
International students also have the opportunity to participate in valuable life experiences and develop new or additional skills. With the full immersion experience, students can learn or master that country's language at social, academic, and professional levels. In addition, leadership styles often differ from one culture or country to the next, and you can learn how to work with – and gain a better understanding of – different leadership and business styles. If you manage others, you'll gain valuable experience working with a diverse team and be able to apply those skills as you transition into the workplace. Your exposure to a new culture lets you gain a broad and sophisticated worldview and diversifies your thoughts and values. As a result, it'll be easier for you to form partnerships and work effectively when tackling global or multinational challenges.
Students who study abroad often stand out from other job candidates with skills that can only be gained from overseas experiences, such as strong cross-cultural communications and familiarity with international standards, laws, and regulations. Additionally, if you study in a country with an emerging economy, you will learn to respond quickly to an evolving market or industry.
Video: How will a degree abroad support my career in my home country?
Full Video Transcript
The question as to in which way studying abroad will benefit you in your career is complex, because this is a market. We always discuss the US and outside of the US in this business, right, and I'm...I represent European business school, and the vast majority of our graduates come from abroad, right, and certainly...and the kind of students who choose to study abroad often come with an aspiration to geographically move their career, and studying at home is probably not the most effective way to produce a geographical change. So in a way, studying abroad gives you the first step in the direction of geographical change if that is what you want to pursue. So in the short term if your aim is to work outside of your home country, studying outside of your home country is a very logical and almost necessary step, some would say and this drives candidates' behaviors in international schools quite a bit.