Seven Commonly Asked Business School Interview Questions
Seven Commonly Asked Business School Interview Questions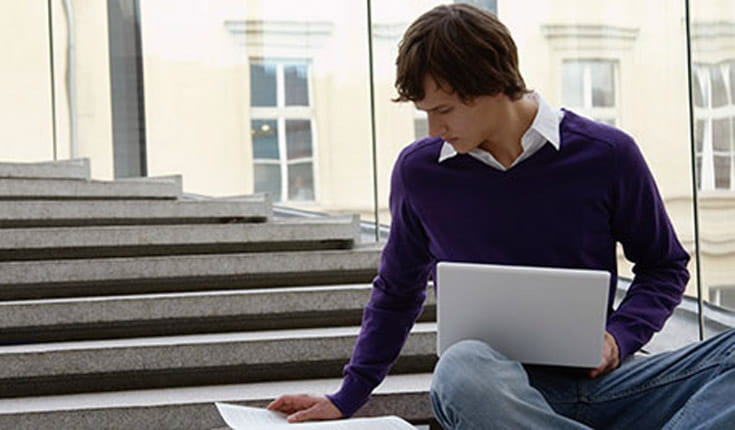 Admissions decisions sometimes rest on how well you do during the interview.
Your business school admissions interview directly impacts your chances of acceptance so it's important to dedicate time and attention to this important component of your application. The best strategy for approaching an interview is to prepare for the questions and practice your delivery. The following questions are commonly asked during interviews and a great place to start when developing your unique responses:
Question One: Tell me a little bit about yourself.
Use this question to talk briefly and concisely about your background, experience, and accomplishments as they relate to the school/program for which you are applying. Limit your answer to 2-3 minutes and identify key talking points in advance to avoid digression. Plan to discuss topics such as:
Your undergraduate education and why you chose the major you did
Your past and present work experience and accomplishments
Your career goals
Question Two: Why do you want to earn a graduate business degree?
Explain, in detail, your motivations for pursuing a graduate business degree and how the degree will further your career goals. Emphasize the specific skills that you hope to achieve and how these apply to the field, job function, or industry that interests you. Share how this degree is a critical part of your future career plans.
Question Three: Why are you interested in this school/program?
Comprehensively discuss all the reasons the school/program is ideally suited for you. Include factors such as location, faculty, culture, curriculum, industry connections, and job placement. Talk about any aspects that make the school/program unique and why, in particular, that interests you.
Question Four: Why should we admit you?
Use this question as an opportunity to showcase your accomplishments, highlight your strengths, and reveal how your academic and professional experience will enrich the program. Communicate why you have chosen to apply to this particular b-school and reiterate how your interests align with the curriculum and the degree will propel your career goals.
Question Five: Talk about your accomplishments as a leader.
Prepare several examples of times you demonstrated leadership, both at work and in your volunteer and community roles. Talk about the initiatives you took and the results you achieved. Demonstrate how your skills impacted the situations and any lessons learned along the way.
Question Six: What are your strengths and weaknesses?
Addressing strengths is fairly easy. Pick three that you feel set you apart from the competition and that you can validate with concrete examples. Regarding weaknesses, either focus on turning your shortcomings into strengths or demonstrate how you have grown as a result. For example, you may explain how your impatience allows you to get things done quickly or how a propensity to take control serves as a reminder to delegate to others.
Question Seven: Do you have any questions about the school or program?
Formulate a list of specific program or school-related questions in advance, to convey you're your genuine interest and thorough research. Once the interview commences, make note of new questions that arise based on your discussion and ask these to encourage conversation both during and after your interview. Avoid questions that are easily addressed by reviewing the school's website or marketing materials.