Is Your Social Media Ready for Business School Applications?
Is Your Social Media Ready for Business School Applications?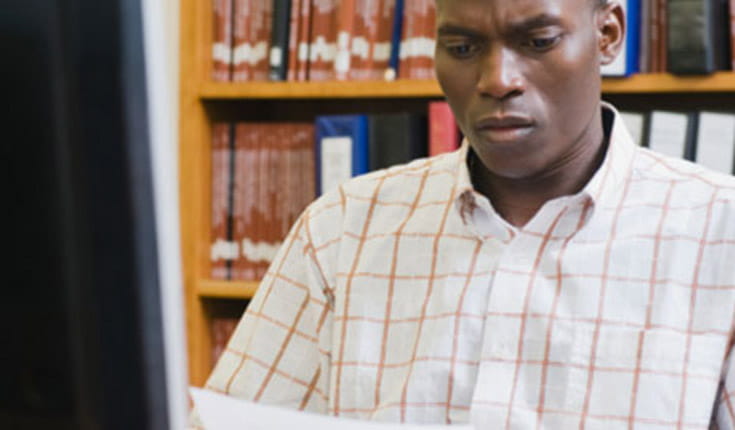 Chances are, you've got an online presence. What you post on social media can help make – or break – your application. But that doesn't mean you should be worried. In fact, you can leverage your social media to your advantage. In this article, you'll learn why your social media matters, and get some key advice on how to craft a clean and compelling online presence to add value to your application.
Do business schools look at your social media?
Business schools really do look at your social media. A 2021 survey by Kaplan found that 65 percent of college admission officers believe a prospect's social media is fair game when reviewing an application. What's more, 36 percent reported visiting an applicant's social media profile to learn more about them. Ensuring your social media reflects who you are is becoming an essential part of MBA applications. Before you race away to update your social media, you should learn what MBA admission committees are really looking for and how to make social media work for you.
Does social media matter for MBA admissions?
With more and more aspects of professional life moving online, a social media presence is more important than ever – and that extends to your MBA application. Traditionally, admissions would only have access to information that you voluntarily provided. Application components such as your GMAT Score and MBA essay are still in your control. However, the transition to all things digital has muddled the picture. Now, MBA admissions officers can simply google you or look you up on social media platforms and discover more about you than ever before – your pictures, political affiliations, connections, and late-night rants on Twitter are all online for MBA admissions to see. MBA officers can easily check whether you're being authentic in your MBA essay from your social media. If the professional and engaged community member persona you built in your application doesn't add up with your social media, that can be a red flag for MBA admissions. Don't fret – in this article, you'll learn how to use social media to align your online presence with the rest of your MBA application.
What are MBA admissions looking for in my social media?
MBA admissions officers are looking at the top social media platforms for your online presence. Facebook is likely the first place that admissions officers will go to search for you. That's because it's the largest social media network in the world, and many people have an account. Twitter is another platform with many users. Admissions officers will want to see what kind of thoughts you're tweeting out and whether that represents who you presented yourself to be in your application. LinkedIn is a network designed to nurture connections and bolster your professional life. Your professional development and accomplishments online will need to reflect your application as well. Other platforms that admissions may look at include Instagram, YouTube, Pinterest, Tumblr, and personal blogs.
📚 READ MORE: Get Application Ready with the Ultimate B-School Application Checklist
How can I prepare my social media for my business school applications?
All social media platforms can be used to your advantage, or to your detriment if they're overlooked. Below, you'll find some key tips on what to watch for and how to harness the power of social media:
1. Google yourself
First, you need to know what you're working with. Googling yourself and finding out what content is affiliated with you can be a great place to start. Take note of any unfavorable mentions or inappropriate content that you find, and make sure to remove it from your social media. Content involving drugs, profanity, and sexual comments should be removed. Admissions would like to see that you can be a professional, public-facing member of the community and having your name associated with inappropriate content does not inspire confidence in your ability to become a future leader following your MBA.
2. Strengthen your security settings
Social media can be a wonderful place for self-expression, but some content may not be necessary for an MBA admissions officer to see. Stay up to date with the security settings that you are comfortable having. Make sure you know who can see the posts you make on all the social media platforms you are part of. Also, be diligent with managing who can share your posts. While you can control who sees what you post, you have less control over where your posts end up. Configuring your settings so that certain posts don't go viral could make your online presence more secure.
3. Display your interests
You can think of your online presence as an extension of your MBA admissions essay. You spent considerable time crafting a compelling essay on who you are and why you deserve a spot at your dream MBA program, the same level of thought should be put into your social media profile. If you have interests and accomplishments that you are proud to showcase, consider posting them on your social media. Pay special attention to interests that you mentioned in your MBA application. Most importantly, your social media should be a reflection of you. An honest and authentic online profile that tells your story will captivate admissions officers and help them connect with the real you when they review your application.
4. Showcase your professional life
Being a professional starts with what you present to the world. The professional life that you reflect in your MBA application should align with the online presence you have, particularly your LinkedIn profile. Make sure that your digital presence is professional and up to date. Choose a high-quality professional photo, and make sure your headline and summary of who you are reflect your values, goals, and MBA application materials. Differentiate yourself by showcasing your unique accomplishments, featured skills, engagement with the community, and recommendations from others, if possible.
😎 READ MORE: Tell Your Story – Personal Branding for MBA Applications
Social media and MBA applications
Social media can support or weaken your application. Business schools are increasingly looking at the online profile of an applicant to make sure you truly are the person you claimed to be in your application. Your digital presence should reflect your authentic self in a professional and appropriate manner. Google yourself to see where you stand in the digital world and update your security settings to stay in control over your online presence. Use social media to your advantage by showcasing your interests and professional accomplishments. Social media is important for a successful MBA application. If you're online, tell your story and show who you are in the best light.
Want more inside advice about getting yourself application ready? Create an mba.com account for more.