Types of Business School Admissions Interviews
Types of Business School Admissions Interviews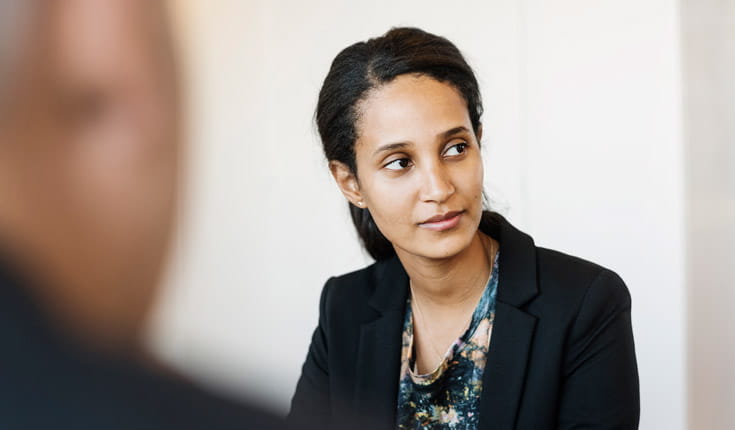 Make an impact by researching potential schools' interview styles and properly preparing yourself.
In recent years, many business schools have introduced new and unique formats to the MBA and Masters interview landscape. Familiarizing yourself with the different types of graduate admissions interviews is a good first step in preparing for this important part of the application process. While methods vary based on the institution, below are some of the styles you may experience as part of your graduate business school admissions journey.
Open or by invitation. With a growing emphasis being placed on the admissions interview, schools have become more selective with whom they meet. MBA and Masters interviews are often conducted "by invitation" only, and an invite is a strong signal that the school sees you as a potential fit for their program. Some schools still offer open or applicant-initiated interviews, meaning you can choose to request an interview.1 If the schools you're applying to offer this option, it's strongly advised that you take advantage of the opportunity.
Blind versus nonblind. In nonblind interviews, the interviewers are familiar with your file and more likely to ask questions tailored to your application. Expect specific questions and be prepared to elaborate on your work and study experiences. In a blind MBA or Masters interview, the interviewer may know your name and a few important facts, but otherwise are largely unaware of your background. Be ready to walk them through your journey and the reason why you're pursuing graduate management education.2
Group interviews. All-star business schools such as Wharton and Ross are big proponents of the group admissions interview.3 Designed to replicate a team-based learning experience, candidates are interviewed alongside multiple other applicants and participate in group discussions and exercises. These interviews evaluate not only your problem-solving skills, but your teamwork and communication abilities too.4 Learn how to stand out in a group admissions interview.
Pre- and post-interview additions. Leading business schools have recently started to expand on the interview.
MIT Sloan requests that applicants complete a brief essay prior to their interview.
Harvard Business School requires a post-interview reflection be submitted within 24 hours.
London Business School conducts five-minute impromptu presentations. At first glance, this might seem like more work for you, but these exercises have real-life applications and present an opportunity to influence the admissions decision by sharing more of your story.5
Wherever you interview, make an impact by researching the school's MBA or Masters interview style and properly preparing for your discussion(s). Read more tips for your best interview.
---
1. Clear Admit. (October 15, 2018). Understanding the MBA Admissions Interview – Part I. Retrieved on November 22, 2018 from: https://www.clearadmit.com/2018/10/mba-admissions-interview-part-i-2/.
2. Clear Admit. (October 9, 2018). MBA Interview Formats: A Clear Admit MBA Admissions Podcast Replay. Retrieved on November 22, 2018 from: https://www.clearadmit.com/2018/10/mba-interview-formats-podcast-replay/.
3. Ibid.
4. Ibid.
5. Ibid.