6 Tips for Admissions Success
Six Tips for Admissions Success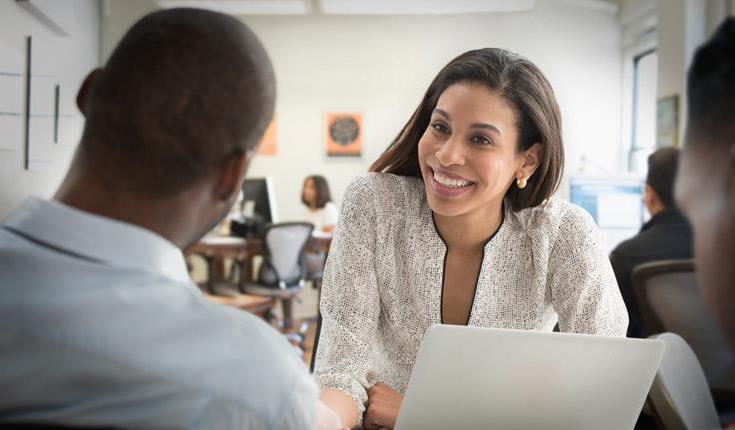 So, you want to get your MBA? You'll want to follow these six tips for admissions success:
1. Define your goals
You need to have a clear idea of the MBA path you want to take. There are many different programs (full-time, part-time, EMBA, etc.) and a lot of factors to consider. Make sure to do research on different programs before applying to them and find the ones that are best suited to you. Admissions directors like to see passion in your application – not only for an MBA, but also for the opportunities provided by the particular program you're applying to.
2. Fine tune your resume
Admissions directors are likely to look at your resume first, so be sure it makes a good impression. It's important to show focus and drive to let the school know that you are passionate about your career and where you want it to go after your degree.
If you are interested in an MBA to enable a career-switch, identify key skills that have allowed you to take on challenges in the past and demonstrate your learning ability. Since the resume should be kept short (try to stick to one page), make sure to include only the most relevant qualifications and impressive achievements.
3. Don't stress about the GMAT
Take the GMAT early on in your research and application process in order to give yourself enough time if you decide you want to take it again. Schools will not see retaking the test as a negative aspect of your application. In fact, it shows admissions directors that you are willing to work hard to succeed – a quality that is crucial for an MBA candidate
4. Get the right recommendations
Recommendations can make or break an application. Make sure to start asking early. These letters take time and thought and you don't want a rushed or impersonal letter. When choosing who to ask, keep in mind that admissions directors prefer to see professional letters over academic recommendations. A current supervisor would be the best option so if you do not have a good connection with them, start developing the relationship.
5. Show balance in your essay
You probably have a wealth of achievements and professional successes to pull from so avoid the small details of your daily job responsibilities. Your resume will provide most of the relevant facts that an admissions committee looking for. Focus your essay on another one of your interests – something that shows your personality and highlights skills that may not be present in other parts of your application. Don't be afraid to show off! This is your chance to share your unique qualities that will make you a valuable contribution to the MBA program.
6. Attend an MBA conference
These events provide candidates with the opportunity to meet face to face with admissions directors from top business schools around the world. Events provide the unique opportunity to meet with admissions directors in a small group setting. Personal meetings will give you a leg up on the admissions process with the chance to make a lasting impression with directors. Stand out from your similarly-qualified peers with insightful, well-researched questions. Catching the attention of admissions directors at an MBA conference will make them remember you when your application arrives at their desk. MBA conference events are great for serious applicants. For an event near you, check out The MBA Tour.
---
This article was originally published on The MBA Tour.