What Does Brexit Mean for Business School Students?
What Does Brexit Mean for Business School Students?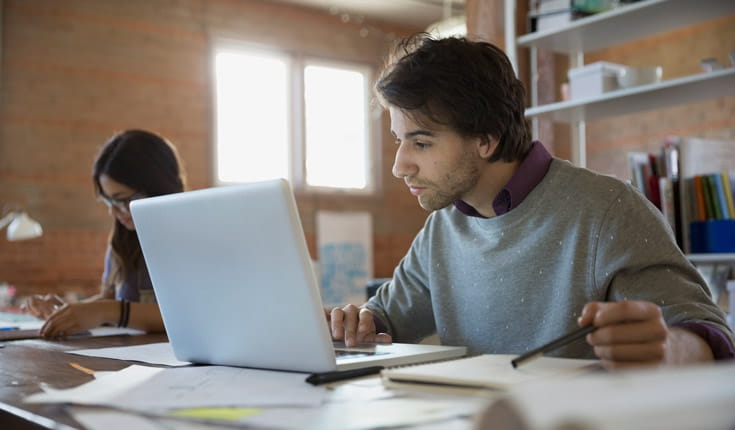 After nearly five years of Brexit dominating public discourse, the UK has finally agreed a Brexit deal with the European Union. So, what's next for business school students in the UK?
The UK is one of the world's most popular study destinations for business school students.
If you're an EU or non-EU international student intent on attending a UK business school, you'll want to know how Brexit may impact your business school journey, including tuition fees, visas, and career prospects after you graduate.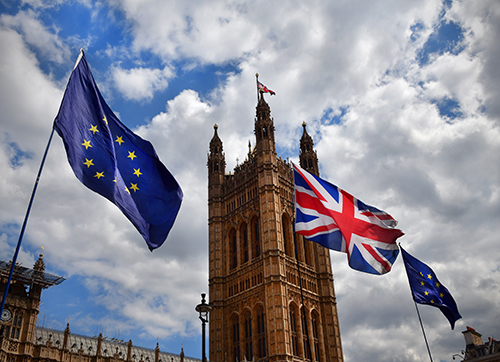 How will Brexit impact business school students from the EU?
Despite ongoing Brexit negotiations, 84% of UK business schools participating in the Application Trends Survey reported growth in international applicants in 2020, according to the Graduate Management Admission Council (GMAC).
"International and domestic students value the quality, experience, and return on investment they receive from UK business education," says Rahul Choudaha, director of industry insights and research communications at GMAC.
As the UK transitions out of the EU however, students from the European Economic Area (EEA) will be most impacted.
If you're an EEA student who arrived in the UK before December 31st 2020, you're eligible to study in the UK if you join the EU Settlement Scheme (EUSS) by June 30th 2021.
EUSS, a free scheme, allows EEA citizens to permanently stay in the UK and later become citizens if they wish to.
If you arrived in the UK after the transition date, you need to apply for the Student Route, a points-based system (PBS), which applies the same rules to all non-UK students. Students score points if they hold an offer from a UK sponsored university, speak English, and meet financial requirements.
The PBS, designed to attract high-skilled talent, doesn't dramatically change anything for business students, who already have to satisfy these three requirements to study in the UK.
The PBS could exclude candidates from lower socio-economic backgrounds since the visa requests evidence of funds for living costs and tuition fees. If you're planning to fund living costs through part-time work in the UK, you might face difficulties meeting the student visa's financial prerequisites.
What impact will Brexit have on fees and funding?
Brexit won't ultimately have an impact on how much business schools charge as many top UK MBA programs set the same fees for all candidates. However, it's a good idea to check with your university since some UK institutions offer discounted rates for home and EU students, which may no longer apply to unsettled EU students post-Brexit.
From August 2021 onwards, only EU students part of the EUSS can apply for the UK government postgraduate loan to reduce tuition costs. This change may mean that UK business schools may become less accessible to EU students who rely on partial loans to fund tuition.
With the UK already leaving the Erasmus+ scheme, Brexit is expected to impact other European research grants and scholarships, which University of Exeter Business School MBA recruitment lead Emma Birch, predicts may cause a downtick in EU student intake at business schools.
As for UK students, who've previously enjoyed the freedom of movement and EU university fees, you may have to pay international rates and obtain visas to study in Europe. European member states set different rules on tuition costs and visas for UK students, so make sure you speak to your host university about how changes will affect you.
How will Brexit impact employment prospects?
For any foreign student hoping to stay in the UK after graduating, the future looks bright. The UK's post-study visa—the Graduate Route—now allows non-EU and EU international students to stay for an additional two years to land a job.
Dr Paolo Aversa, director of the full-time MBA at City Business School, believes the graduate route will enhance the UK's allure as a business school destination, levelling graduates' playing field.
Rahul says the affordability of many one-year MBA programs in the UK, coupled with the two-year graduate visa, could make the UK a more favourable option than the US, where the norm is a two-year MBA followed by a one-year Optional Training Program (OTP).
So how will business graduates' job prospects fare post-Brexit?
"Financial services might shrink as some of the offices move to the European mainland, but tech and pharmaceutical companies could thrive," says business school industry expert Alex Brown.
Anticipating Brexit's hit on the financial sector, one of the world's largest banks, HSBC, transferred seven of their offices from London to Paris.
Conversely, the UK fintech sector boomed despite Brexit, generating $4.9 billion in capital in 2019. Meanwhile, tech giants Facebook, Apple, Amazon, and Google set up headquarters in London amid Brexit negotiations.
"The demand within the worldwide health sector is increasing—graduates should consider expanding their horizons," advises Neil Armstrong, senior manager international, engagement, and careers at Durham University Business School.
"The retail and leisure sectors have been hit by the pandemic more significantly, so business graduates should hone their digital and e-commerce skills." UK cities, such as Birmingham and Manchester, are becoming popular, cost-effective, tech startup hubs. The British government actively encourages entrepreneurship through Startup and Innovator visas.
While Brexit's impact on the business industry remains uncertain, Alex says high caliber business graduates will always secure jobs within top firms, regardless of nationality.
Want to explore European program types? Check out program finder to explore some of Europe's top programs.
---
This article was originally published on BusinessBecause.

Whether you're considering an MBA, EMBA, or Master's program, read more content like this and get practical resources to help your business school application on BusinessBecause.