How is Brexit Affecting UK Business Schools?
How is Brexit Affecting UK Business Schools?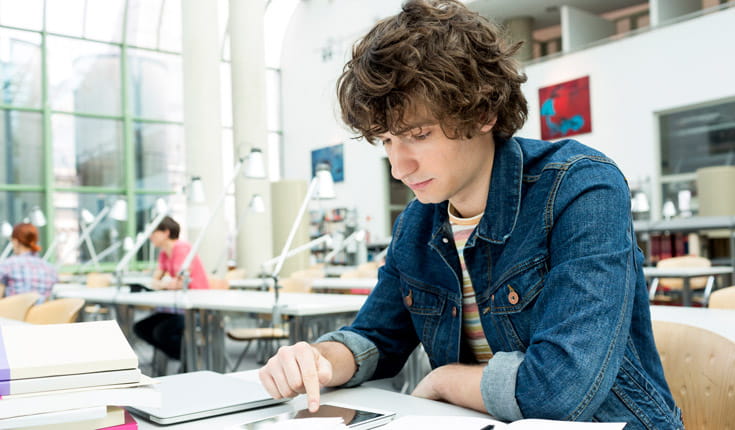 Students remain optimistic, but schools are preparing for uncertainty.
When the UK voted to exit the European Union (EU) in June 2016, British business schools let out a collective sigh of grief. Academics from across the union, from London to Cardiff and from Edinburgh to Belfast, campaigned aggressively against Brexit. They saw a departure from the EU as potentially depriving them of international students and faculty, as well as crucial European research funding.
It did not help, that some economists were predicting the loss of potentially hundreds of thousands of UK jobs, as banks and other important institutions could move business elsewhere to maintain access to the EU bloc.
But with just days before Britain is due to leave the EU, business schools look remarkably resilient.
Evidence suggests that Brexit worries were hyped up. The proportion of overseas students picking Britain as their first choice for business school has actually increased since the EU referendum. The percentage of students sending their Graduate Management Admission Test™ (GMAT™) scores to UK schools has also risen slightly since the referendum.
That's according to the Graduate Management Admission Council™ (GMAC™). Approximately 54 percent of business school aspirants that GMAC surveyed in December 2018 said Brexit had no bearing on how attractive Britain was to them as a study destination, up from 46 percent the year before.
What's more, 71 percent of the UK schools that GMAC surveyed saw year-over-year increases in student applications.
A big reason for this, is the plunge in the value of the pound since the Brexit vote, which has made UK tuition fees a relative bargain for international students, especially those considering schools in United States, where the dollar has strengthened against many currencies over the past year.
Another important factor is that British schools' reputations remain strong, despite wrangling between Westminster and Brussels, with many UK MBA programs enjoying lofty positions in league tables. This, combined with the UK still being viewed as a fantastic place to launch a global career, is an attractive proposition for international students.
Such is the case for Sura Ali, a Canadian citizen, originally from Iraq, who is studying for an MBA at ESCP Europe's London and Paris campuses. As part of the 10-month program, students choose to study at two of ESCP Europe's campuses in Paris, Berlin, London, Madrid, Turin or Warsaw.
She chose this MBA over a purely UK program to hedge against the risk that job opportunity would be reduced in a post-Brexit economy. "As I watched the news on Brexit, I learned French in order to make myself more attractive [to employers] in France," she says.
But now she plans to stay in Britain after her MBA. With Canadian citizenship, she won't be affected by any potential visa changes resulting from Brexit. "So far, I have no regrets about my decision," says Ali.
"Britain is a very diverse market with a plethora of [career] opportunities, not just here but everywhere else in the world—London feels very well connected," she says, adding that it was easy to come to an English-speaking country.
Yet for Europeans, visa access remains a key concern. Leaving the EU could make it harder or more complicated for them to secure work or study permits, in addition to potentially pushing up tuition fees and curbing international students' career opportunities.
Little wonder, then, that 51% of non-British Europeans polled by GMAC said Brexit had made them less likely to study in the UK. Some schools are already struggling to recruit these students.
More than a third of UK business schools surveyed last year by the Chartered Association of Business Schools (CABS) reported a fall in EU postgraduate applications for the current academic year. Some 15 percent reported an increase and 50 percent had no change in applications. Many schools expect that EU applications will continue to decline.
"Brexit has created an environment in which the United Kingdom is seen as hostile to foreigners," says David Asch, quality services director at the European Foundation for Management Development.
"That could lead to a diminution of foreign students and, just as importantly, foreign faculty, especially those from EU countries."
CABS found that 19 percent of schools included in its survey suffered a drop in EU staff retention last year, and a 17 percent fall in recruitment of them.
As well as their immigration status, academics are concerned about losing access to EU research funding post-Brexit.
CABS says the number of UK business schools having their EU funding cut has doubled over the past year, stoking fears that Brexit will blow a hole in the finances of institutions that contribute £13bn to the British economy each year.
"The ability to apply for EU funding under a variety of initiatives is probably at risk, with potentially damaging implications for UK researchers," says Asch.
UK schools have become more reliant on EU funding, which had increased by 38 percent between 2012-17, and accounts for a quarter of all business and management research funding today, according to CABS. That's because UK central government funding was slashed by 17 percent between 2012-17.
The solution for a growing number of schools is to establish teaching and research partnerships with institutions outside the EU, for example in Asia. Approximately 38 percent of schools told CABS they were likely to do such deals this year, up from 16 percent in 2017.
Tim Mescon, chief Europe officer at AACSB International, which accredits business schools, says, "There will be an increase of double degree programs with EU institutions. I also think we will see many more UK institutions look for and establish campuses across the EU."
Several top UK schools are already doing this as a "Brexit hedge." For example, Queen Mary University's business school started teaching its flagship business master's degree in Paris as well as London last year.
But with the outcome of Brexit still so uncertain, Marianne Lewis, dean of Cass Business School in London, says the UK market should focus on ensuring a welcoming, inclusive environment for international students and giving them all the information and support they need to navigate the Brexit process.
"We recognize this has been unsettling for staff and students and have provided regular information—through workshops and written briefings—about the Brexit process and its potential implications," she says.
For instance, Cass' MBA students recently visited Brussels for seminars, workshops and a tour of the European Parliament, meeting EU civil servants and MEPs. "[It was] an opportunity to find out more about the implications of Brexit for business, as well as enhancing their understanding of contemporary political events and what Brexit might mean for them personally," says Lewis.
For Hans Geffert, an MBA student at Durham University Business School, who is from Australia, Brexit wasn't a major consideration in selecting the United Kingdom as a study destination. "If anything, I saw the opportunity to study global business in the United Kingdom at the time of such a significant regional event as a positive learning opportunity," he says.
He says that while it remains to be seen what the outcome of Brexit will be, "it is certainly making for an interesting case study."