US Visa Changes: Trump Proposes Time Limits for International Studies
Trump Proposes Visa Time Limits for International Studies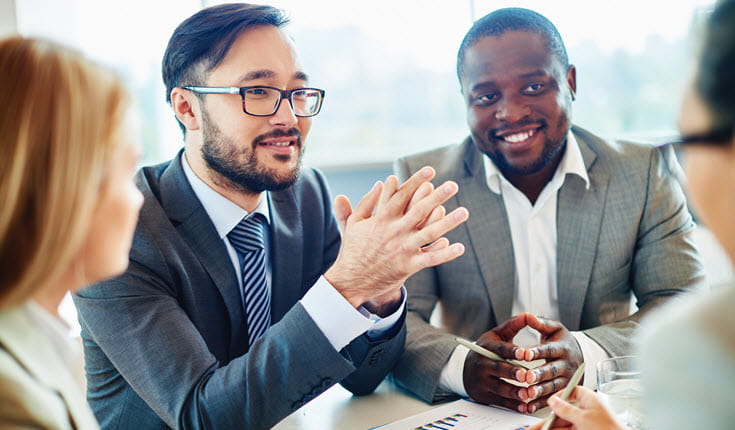 President Trump has announced proposed changes to US study visas that would see new limitations placed on international students in the United States.
As it stands, international study visas last as long as a student is engaged in education. Trump has proposed four-year time limits for students from most countries and two-year limits for students from 59 countries across Asia, Africa, and the Middle East.
These include the four countries on the Department for Homeland Security's State Sponsors Terrorism List—Iran, Syria, Sudan, North Korea—along with other 55 countries including Vietnam, Nigeria, and Nepal.
At the end of the two or four year period, students would have to reapply for a visa extension should they need to stay longer.
The stated aim behind the changes is to make it easier to identify security threats, and to target students from countries who are more likely to overstay their visas. Countries with the highest rate of overstayed visas are mostly found in Africa, including Chad (44.9%), Djibouti (37.9%), and Burundi (32.9%).
What could this mean for business school candidates?
Under the Trump administration, international students will have gotten used to constant visa changes and restrictions, including a U-turn over F1 visas and the temporary suspension of H1B visas. The President also placed a travel ban on a certain number of countries, many of the same now affected by the new visa restrictions.
The proposed fixed time period could place further uncertainty over the prospect of studying at US schools. It remains unclear whether students engaged in a program which is longer than two or four years could be denied their request and under which circumstances.
Students looking to prolong studies longer than the typical course of study, however, will have to reapply with evidence of 'compelling academic reasons', such as serious health conditions, natural disasters, or other 'acts of god'.
Increasing visa restrictions and Donald Trump's hostile policies towards internationals has seen US business school applications take a hit in recent years, registering a 13.7% drop in 2019.
Several of the targeted countries in the proposed changes are large contributors to the US' international student population. In 2018-19, 24,000 students came to the US from Vietnam, 13,000 from Nigeria, 13,000 from Nepal, and 12,000 from Iran.
Ken Cuccinelli, acting director of the US Citizenship and Immigration Service, says the move will prevent "foreign adversaries from exploiting the country's education environment". But international students brought $45 billion to the US economy in 2018, according to the US Department of Commerce. On top of that, the economy heavily relies on international talent for many highly-skilled professions, which it struggles to fill alone.
Further curbing international travel, on top of prior travel bans, could seriously harm the US economy. In 2019, over 50 business school deans and CEOs signed an open letter to President Trump highlighting the importance of international mobility for science, technology, engineering, and mathematics (STEM) jobs, and warning of the harm in restricting these.
Given there is little over a month until the US Presidential election, it seems unlikely that this legislation will be passed before Trump's first term comes to an end. As the US prepares to go to the polls in November, the future of thousands of international students hangs in the balance.
Read more: US F-1 Visa Reversal: What Does It Mean for International Students?
---
This article was originally published on BusinessBecause.

Whether you're considering an MBA, EMBA, or Master's program, read more content like this and get practical resources to help your business school application on BusinessBecause.