Studying Abroad as a Chinese Student: Four Things to Think About
Studying Abroad as a Chinese Student: Four Things to Think About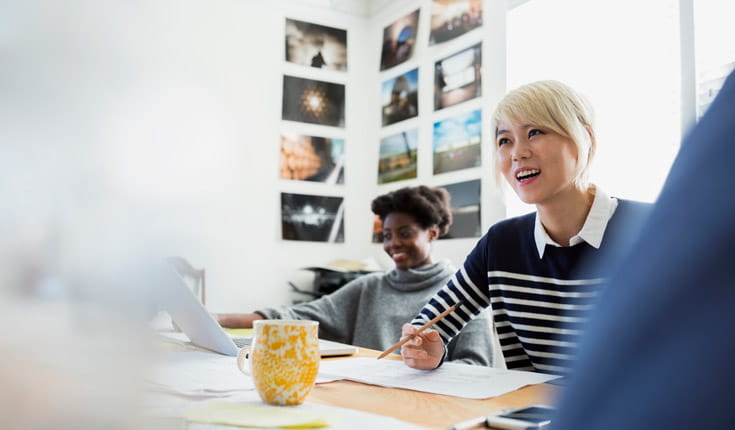 In the last few years alone, thousands of driven young Chinese students like you have successfully made the leap to international business school programs. Earning degrees like a Master in Finance, Master in Accounting, and MBAs, Chinese graduate business students have made there mark in study destinations like the United States, United Kingdom, Canada, and France. While COVID-19 may be giving you pause about your international business school plans, you can still use this time productively by researching your options and making sure you're ready when you feel comfortable to take your next steps.
So whether you're ready to start your applications now or are using this time to prepare to apply in the future, there are some important matters for you to consider before you making your final choices, and we're here to help guide you.
Studying abroad as a Chinese Student: Four things to think about
Your international business school dreams are still within reach. Here are four things for you to think about as you weigh your options.
1. Health and safety in the time of COVID-19
Top of mind for most Chinese candidates considering applying abroad for business school right now is their health and safety amid COVID-19, as many question whether now is the right time to apply for business school with all the uncertainty wrought by coronavirus. Only you can decide what's right for you, your education, and the future of your career, but with some planning and support systems in place, you can still achieve your international business school goals and remain safe.
First things first: staying connected and having all the relevant information is key. If you're currently considering applying to a program abroad, closely monitor the communications from your target schools to understand how they're responding to COVID-19, and how it may impact their admissions process. Understand what's happening on campus right now—including how they're holding classes—and think about how that aligns with what you think is appropriate amid the pandemic. If you feel like one of the schools you're interested in isn't doing everything they should be to contain the virus, you might consider taking that into account in your decision making.
Of course, while studying abroad decisions you yourself make about how you live and interact with the world will be important to keeping you safe as well. Social distancing, wearing a mask, washing your hands, and doing everything you can to limit your exposure will be key as you travel and study outside of China. Read more from the World Health Organization on preventing the spread of the coronavirus.
2. The visa requirements of your target study destinations
To gain entry to the country in which you'll study you will need to obtain a student visa. You won't apply for your student visa until you've been admitted to a program, but before you apply you should familiarize yourself with the different requirements for your target study destinations to be sure you're eligible.
The most common GMAT score destination for Chinese citizens is the United States, where international graduate business school students typically apply for an F-1 student visa. While there was some uncertainty and confusion regarding the F-1 visa amid COVID-19 earlier this year, rest assured that F-1 visas are available to Chinese students, and US business schools continue to actively recruit candidates from all over the world—including China—to be a part of their business master's and MBA cohorts.
Study in the States—a resource for international students interested in studying in the United States—has a devoted COVID-19 resources page with relevant updates for prospective students. Monitor this site frequently if you plan to apply to the United States.
The next most common GMAT score sending destinations for Chinese applicants are the United Kingdom and Canada. In the UK, international students from outside the European Union (EU) require a general student visa (Tier 4). Read more about how changes to the UK post-study work visa, which come into place in the summer of 2021, are good news for international students considering graduate management degree programs at business schools in the United Kingdom.
In Canada, you'll need a study permit, which allows you to stay in country for the duration of your program, plus 90 days.
3. International student school support
Business schools in countries like the United States, the United Kingdom, Canada, and France host thousands of international students every year, and typically have an office of international student services devoted to helping you find success at your school. These offices typically advise on visas and immigration regulation matters, but often also coordinate other support activities with different offices like career development and student engagement to ensure international students receive guidance on the job search, cultural trainings, international student groups, and much more.
For the schools and programs you're targeting, explore what services are offered to international students to get a sense of what studying there would be like. Schools are eager to connect with you and give you the information you need to make the best decision for you about where you want to study and where it will take you next.
4. Stand out in the admissions process by taking the GMAT exam in China
The world's leading business master's and MBA programs accepted the GMAT exam because it's a proven predictor of your ability to succeed in their classrooms. Taking the GMAT exam in China and applying with a competitive GMAT exam score demonstrates your commitment and motivation and helps you stand out in the admissions process. For international students especially, a strong GMAT score helps admissions professionals place your abilities into the context of other global candidates and allows for direct comparisons of your level of preparedness to be successful.
Are you ready to take the GMAT exam in China? Register for your exam today.
How long does it take to prepare for the GMAT exam? Good preparation starts with a solid study plan. Use our interactive tool to estimate your required study time and receive a study plan tailored to your available time. Then check out the five ways to tailor your Official GMAT prep.