Study MBA in Asia: Launching Your Career in the Dynamic Asia-Pacific Region
Study MBA in Asia: Launching Your Career in the Dynamic Asia-Pacific Region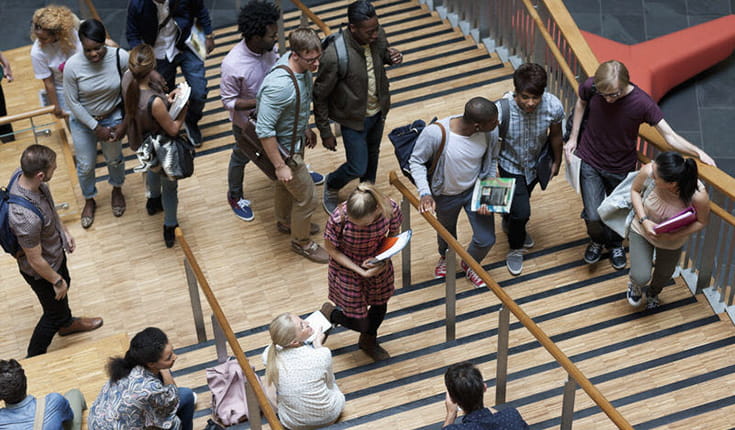 More than in past generations, young professionals today understand the global nature of business and seek out unique and exciting experiences to deepen their understanding and appreciation of different cultures. For many, the idea of going abroad for graduate school or a job is an appealing proposition, providing a chance to break from the norm and be adventurous.
While heading into the unknown can be scary, studying or working outside of your native culture can provide some truly life-changing experiences and new perspectives that can help you develop both personally and professionally. But before committing to a particular program, it's important to gather information about your choice of destinations.
A hotbed for international trade and commerce, the Asia-Pacific region is home to a vast and vibrate fusion of cultures and economies, offering a diverse array of opportunities to enterprising young people. Here is some useful information about top destinations if you see your future education or career in the Asia-Pacific region.
Singapore
Tiny but powerful, the city-state of Singapore has become a world-class destination for business and technology. For innovators, this is the place to be.
Singapore offers one of the region's most business-friendly environments accompanied by a complex and powerful economy focused around technological development. With little corruption and lenient business regulations, Singapore stands out as the country for entrepreneurs. If you enjoy fast-paced city living, tropical climates, and a green environment, then Singapore might be the right place for you.
Japan
Japan is a major hub of international business. Boasting the third largest stock exchange in the world and the third largest GDP (according to the World Bank), Japan stands firm as a top player in the Asia-Pacific region.
As a big creator of goods and services, Japan's economy focuses intently on "classic" business and marketing to a consumer capitalist culture. For students and young professionals considering an international move, Japan offers a well-established economy and thriving business market in addition to a deep historical culture. With recent labor shortages and an aging population, Japan is taking active steps to boost the number of foreign workers through visa incentives. For young professionals and students who are more interested in a classic career and enjoy hard work, Japan is a fantastic option.
A business school degree could be your gateway to an exciting career
This year, nearly nine out of ten (87%) Asia-Pacific employers have plans to hire recent MBA graduates, more than any other region in the world. Ninety-four percent of business school alumni working in East Asia say they would recruit an alumnus from their program for a job at their company. Earning an MBA or business master's degree could be your gateway to an exciting career in a dynamic locale like Singapore, Japan, or Hong Kong.
No matter where in the world you want to go, the skills, self-confidence, and global network you develop at business school can put you on a path to achieve those goals. Wondering where to get started? Identify programs that are a good fit using the Program Finder.