The Benefits of an MBA in the Middle East
The Benefits of an MBA in the Middle East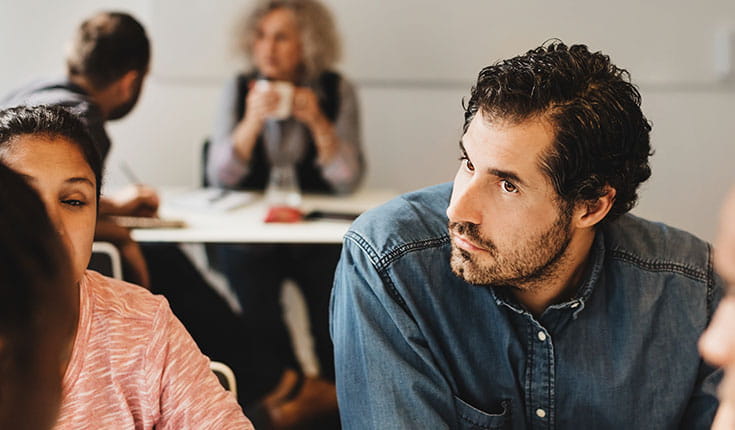 When choosing where to do an MBA, your options are vast. You have plenty of programs to choose from, and that can make the decision-making process a little challenging. The top regions that come to mind when considering an MBA degree are probably North America or Europe. However, one should keep in mind that the Middle East has a lot to offer to MBA candidates. Over the past few decades, the Middle East has become a beacon of international investments. In particular, the UAE has become an international hub for business, with many foreign investors and business professionals relocating to the country. The rest of the Middle East has an opportunity to grow exponentially as well, as it has one of the youngest and fastest-growing populations in the world.
Today, we are witnessing the growth of a variety of industries in the Middle East. For example, the telecommunications market size is projected to grow by 20.57 billion by 2026. Together with other industries such as agriculture, petrochemistry, mining, banking, and insurance trade, it makes up a significant share of the market.
As the Middle East and the Gulf States continue their ascent in representing a portion of global commerce, the Emirates – Dubai and Abu Dhabi in particular – have emerged as melting pots of people, technologies, and ideologies. Increasingly, there is demand for forward-looking professionals with both strong and hard skills – MBAs.
Demand for MBAs
Obtaining an MBA is an essential step for many professionals and is often the gateway to a promotion or longer-term career advancement. What's more, the MBA represents an opportunity for the development of new skills that can contribute to your success both professionally and personally.
As business students, you are the drivers and catalysts of economic development and progression within your countries and communities. If you have an impressive track record of accomplishments, it would be natural to want to develop a competitive advantage in the workplace by being ahead of your current and potential competitors.
An MBA in the Middle East can help you progress in your career while also providing fertile ground for economic diversification and development. Even more – as the demand for skilled workers and knowledgeable business leaders in the region is increasing, an MBA will turn you into one of the most sought-after professionals in the sphere.
Studies have shown that MBA degree holders have higher marketability and are still favored by many employers as they enjoy better pay than their colleagues. This applies to whether you are considering contributing to the growth of your hometown's economy, or to the growth of another international country abroad. MBAs can also give you the opportunity to either prepare yourself for executive-level roles in your current organization or make a shift into a different industry or role.
Value of an MBA from a Skills Perspective
An MBA in the Middle East will equip you with both superior soft skills, such as communication and time management, and technical skills, such as data analysis. It will give you the chance to think strategically, make critical decisions, and strengthen your problem-solving skills. It will help you grow and get one step closer to unleashing your full potential. You will reap benefits in the workplace, while boosting the national economy.
The MBA sector in the Middle East has been growing because of the desire for many oil-rich Middle Eastern countries to try and diversify their country's economies and steer their countries' industries in a positive direction. As already mentioned, the Middle East is a region with a growing population and a high potential for economic development. Thus, it is natural that many companies have a high interest in educating and selecting highly-educated business professionals.
Career Growth
Globally, getting an MBA is almost always a guarantee for a higher salary. The Middle East is no exception with Dubai and Abu Dhabi taking the lead. As an MBA holder, you are expected to receive one of the top-paying jobs in these regions. For example, the average salary of an MBA graduate in the UAE is around $94,000.
Not only will an MBA help grow your value to employers, but it will also help you in your day-to-day work. An MBA in the Middle East will give you in-depth knowledge of many business fields like accounting, finance, and entrepreneurship. Furthermore, it can give you additional knowledge which you may feel you were missing in your undergraduate studies.
With an MBA in the Middle East, you hold a competitive edge, and through connections, merit, and valuable skills, you can unlock a blossoming career.
Steps you Can Take Towards getting an MBA
After making the decision to strive for an MBA degree, you might want to take the following pieces of advice into consideration:
Pick the most suitable MBA degree. Because of the exceptional variety of options out there, picking just one or a few MBA specializations can be challenging. Take the time to carefully research what seems like the perfect fit for you and your interests. Maybe consider aligning your interest with your homeland's interests. What is your country in desperate need of?
Take a look at the top Business Schools for your MBA degree and organize your findings. Upon that, filter your options, and move on to the next step with your targeted business school in mind. Some of the top MBA programs in the Middle East would be The Babson MBA in Dubai, The American University in Cairo, United Arab Emirates University, American University of Sharjah, and Kuwait University.
Take the GMAT or the GRE. These are the exams that will play a major role in your acceptance decision to your desired business school. Get to know the exams and familiarize yourself with their differences. (Each exam targets different applicants, and each program requires a different exam.) Make sure to register for the exam that is required for your program and then begin your preparation journey.
Grasp the required exam material and look into all its sections. Prepare your studying schedule and take advantage of every minute by managing your time properly. In case you need help along the way, here at Apex GMAT, we can assist you in every step of the process. You can also schedule a 30-minute complimentary consultation with one of our instructors.
Last but not least, finalize your application and add the finishing touches. Your work is now done.
To Conclude
Doing an MBA in the Middle East will be a rewarding experience. Whether it is personal or professional growth, you are guaranteed to gain something extremely valuable. And so will your country. Invest in yourself. Invest in your passions. Invest in your future and in your country's future.