Are Online Executive MBA Programs Worth It?
Are Online Executive MBA Programs Worth It?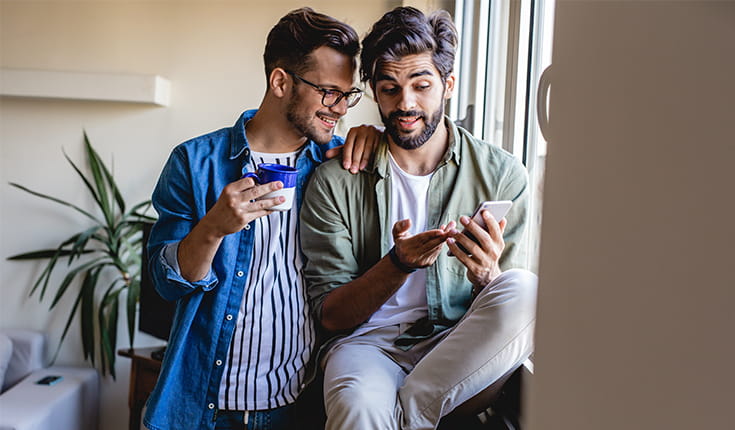 Online Executive MBA (EMBA) programs are perfect for busy business professionals who want to advance their career and gain key managerial and business skills without having to take time away from their current roles.
Executive MBA programs are highly intensive, requiring professionals to manage different priorities and dive into unfamiliar business topics. While there are only a handful of fully online EMBA programs, most Executive MBAs incorporate online learning with a significant proportion of the program taught online.
So, are these online Executive MBA programs worth it?
What are online Executive MBA programs?
An Executive MBA, or EMBA, offers experienced management professionals the opportunity to enhance their knowledge of business, finance, leadership, operations, marketing, and more.
The part-time EMBA degree is geared toward business leaders with hopes of fast-tracking their career to the c-suite and keeping pace with an evolving business environment.
Most top Executive MBA programs offer hybrid study options, with participants studying online and in person.
In a hybrid format, professionals study the EMBA courses during a mixture of evenings, weekends, and virtual classes. Many Executive MBA programs last around two years, but the length of time you'll spend at business school will vary depending on the program.
"The online delivery mode is especially of interest for those looking for flexibility while gaining direct professional benefits and building a valuable business network across industries and professions," says Stéphanie Ousaci, MBA development and quality manager at France's emlyon business school, which is offered in an online format with three on-campus study sessions.
At emlyon, the online Executive MBA provides a combination of live online learning and flexible learning options. There are also active learning opportunities such as team projects and the individual strategic project.
"Online EMBA programs provides access to a higher-level MBA program without the hassle of travel or missing work, allowing for a better work-life balance," notes Jenifer Turtschanow, CEO of ARINGO Admissions Consulting.
One benefit of an Online Executive MBA program is that professionals can gain access to a vast network since students from across the world can attend virtual classes.
In the Trinity Executive MBA offered by Trinity Business School at Trinity College Dublin, the class includes students from 13 different nationalities with around 12 years average work experience. The program is delivered 80 percent online and 20 percent in person.
"We also have access to career advisors, development workshops, and networking events with business leaders, Trinity Business School faculty, and other MBA students," says Megan O'Toole, an Executive MBA student at Trinity Business School.
What are the top Online Executive MBA programs?
Fortune Education [https://fortune.com/education/business/mba/rankings/best-executive-mba-programs/] has rated the best Executive MBA Programs in 2021-22. The top 10 schools are:
Northwestern University (Kellogg)
Yale University
Massachusetts Institute of Technology (Sloan)
University of Pennsylvania (Wharton)
University of Chicago (Booth)
Columbia University
New York University (Stern)
University of Michigan–Ann Arbor (Ross)
University of California–Los Angeles (Anderson)
University of California–Berkeley (Haas)
How much does an Online Executive MBA cost?
Executive MBA programs don't come cheap. The good news, however, is that many online EMBAs are often more affordable than options with more face-to-face learning.
While the HKUST-Kellogg Executive MBA, which requires 40 days out of the office, costs around $186,000 the emlyon online Executive MBA costs around $44,000.
By joining an Executive MBA online, professionals save on accommodation and travel costs, as well as avoiding having to take time out from work to attend classes.
Online Executive MBA jobs
The major motivation behind why many early- and mid-career managers pursue an Executive MBA is so that they can advance their career, either within their current sector or a new field.
"The Executive MBAs can be a real catalyst of change for our students," says Ian Mackenzie, academic director of the Executive MBA at Imperial College Business School, which is delivered in a hybrid format.
In the Imperial Executive MBA 2018-2019 cohort, 70 percent of students reported a role change after their MBA, with 60 percent changing companies, and 40 percent changing sectors. Jobs that EMBA grads land can vary from those in the c-suite, such as CEO or CFO, to partner and senior consultant roles.
Megan O'Toole, Flexible Executive MBA student at Trinity Business School, began her career in the public sector but decided it was the right time to do an MBA when she transitioned to corporate management.
"Whether I choose to develop as a corporate executive, build and scale my own businesses as an entrepreneur, pursue nonprofit leadership, or return to the public sector, the EMBA provides a critical foundation and will support my career journey," she says.
Online Executive MBA salaries
As professionals will be leaping into more senior roles following an Executive MBA, participants can expect to see strong salary increases.
Executive MBA Council figures from 2021 outline that surveyed EMBA grads achieved an almost 15 percent increase in compensation after graduating, with an average salary and bonus package of around $191,000.
"Depending on the cost of the program, you can start to see a return of investment (ROI) within five years. This is maximized by attending an online EMBA as you are not adding travel expenses or vacation time," says Jenifer from ARINGO.
These impressive MBA salary hikes make the time and dedication it takes to complete an Executive MBA worthwhile.
Acing the Online Executive MBA application
Like MBA programs, EMBAs can often be highly competitive. During the admissions process, professionals will be required to outline how the program aligns with their career goals and what they can bring to the classroom.
Professionals will also want to demonstrate their readiness to admissions committees by completing the Executive Assessment (EA). The EA, which is accepted at almost 100 top business schools and is the preferred standardized test for those with hopes of joining an EMBA, tests the skills students' have gained throughout their careers.
Simona Catana from the ESMT Berlin Executive MBA, which is delivered mostly in-person, believes the EA can help professionals present themselves as a good candidate for the Executive MBA.
"The preparation for the EA was useful as it helped me to structure my thinking differently. I see it as mind training before business school, where you must have the mental agility to work through the different cases, and the different angles of analysis you have, to perform well," she says.
Completing an online Executive MBA requires significant investment—you'll need to motivate yourself to studying alongside your busy career, as well as take the time to apply the leadership skills you develop during an EMBA into your role.
Yet the opportunity to gain an enviable salary increase and a shining new leadership role means that the hard work you put into an online Executive MBA pays off.