What Are the Best Online Learning Platforms?
What Are the Best Online Learning Platforms?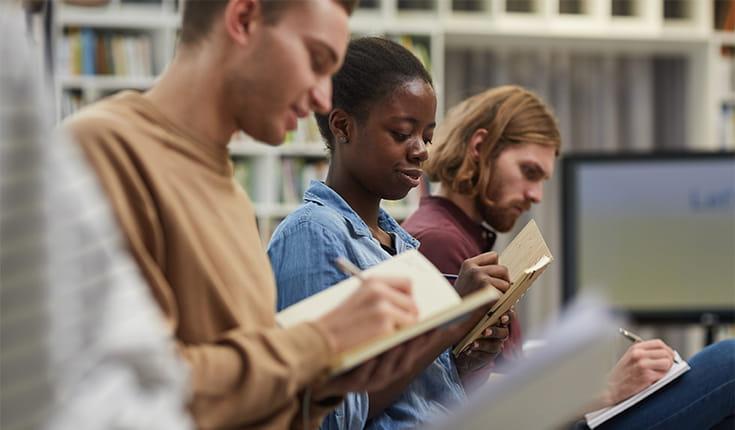 There are world class universities across the globe offering elite degree programs, but studying on a top MBA (Master of Business Administration) or master's degree can be a large commitment.
Tuition often comes at a high price, and you'll likely have to commit to at least a year of study. If that doesn't sound like the right move in your current situation, you might consider studying via an online learning platform as an alternative path to achieving your career goals.
Massive open online courses (MOOCS) are programs that are widely available via learning platforms such as Coursera and Udemy. They offer an alternative means to traditional formats of studying, with full degree programs available alongside high quality skill-based courses and professional certificates.
So, which are the best online learning platforms? And which online learning platform best suits your career goals?
Best online learning platforms: Coursera
Coursera is one of the largest online learning platforms on the market, with more than 5,200 qualifications available including degrees and courses designed to help you upskill.
Coursera partners with a range of institutions across the globe to offer university level programs. Partners include the likes of Stanford, University of Pennsylvania, and Duke University.
These partnerships mean you could study an MBA program with the University of Illinois' Gies College of Business, an Executive MBA with Indian Institute of Technology Roorkee, or an MSc in Innovation and Entrepreneurship with HEC Paris.
Curricula for online degrees largely match what you would learn while studying in-person. The Gies MBA, for example, sees students on average complete the course within 24-36 months with a time commitment of 10-15 hours per week.
They also provide added flexibility: you can study on online learning platforms via your computer or phone, while also accessing lectures on-demand and scheduling one-on-one sessions with professors and career experts.
If you're interested in short-form courses, there's also a wide variety available of programs available covering skills ranging from coding skills to graphic design.
With such a variety of options available, prices can differ with individual courses typically costing between $29 and $79, while a degree will likely cost more than $15,000. You can also sign up for the Coursera Plus subscription model which gives you access to the majority of courses (excluding degrees) for $399 per year.
Best online learning platforms: edX
Like Coursera, edX is an online learning platform that partners with elite institutions to offer accredited degrees including executive education courses, masters degrees, and professional certificates.
With edX you could study an online MBA from Boston University, an MSc in Business Analytics from Pepperdine University, or a Master's in Supply Chain Management from Arizona State University.
These courses offer the equivalent content to in-person degrees. The Boston University MBA, for example, covers finance, marketing, data, management, and innovation. You also get access to networking and career services, along with added flexibility as you can study part-time at your own pace.
Graduating from a degree level program on edX will typically take between one and three years. Prices reflect the immersive experience of a degree from an established institution. Enrolling in the ASU MSc in Supply Chain Management therefore costs $18,000, while an online MBA can be as much as $24,000.
Alongside degree level programs, edX also offers professional certificates and free courses. The platform's free trial 'audit track' offers access to many course materials but you're unable to earn any certificates upon completing a course.
If earning a certificate is important, edX also offers a 'verified track' which includes unlimited access to course materials, graded assignments and exams, and certificates upon completion. Verified track members pay per course, with variable prices.
Best online learning platforms: Udemy
Udemy is another of the world's leading online learning platforms. Home to more than 204,000 courses, Udemy's website lists more than 54 million students.
Unlike Coursera and edX, Udemy is not an accredited institution and so doesn't offer accredited degree programs or certificates. Instead, you can study a range of professional skills-based courses covering key business fundamentals.
Udemy splits its content across 13 different categories, including: finance & accounting, marketing, business, IT & software, and office productivity. Bestselling business courses include an eight-hour long course offered by a business school professor which claims to cover the entire MBA curriculum.
Through a series of video lessons, 49 lectures, and a 384-page book, the curriculum sees you learning management systems, financial modelling, accounting, networking, taxation, and even how to launch a startup.
Udemy courses typically cost anywhere between $12.99 and $199.99, and you have to pay for each course individually, with no subscription model available. If you decide a course isn't for you, you can gain a refund within 30 days of purchase.
Best online learning platforms: LinkedIn Learning
Is LinkedIn Learning the best online learning platform? With more than 18,000 courses available, it's certainly one of the top online learning platforms available today.
Like Udemy, LinkedIn Learning doesn't offer accredited degrees, moreover it focuses on short-form professional certificates helping you upskill in specific areas. The popular online learning platform is home to courses covering anything from web development to creative skills like graphic design.
While this means you couldn't study a master's degree or MBA via LinkedIn Learning, you could enroll in a series of high-quality courses covering many fundamental business skills. For example, you could take a financial accounting course, a foundational course in marketing or human resources, or a course in strategic thinking.
Typical LinkedIn Learning programs are comprised of bite-sized modules that combine to create a full course. Lengths can vary, you can complete some in under an hour.
Access to the wide variety of courses housed on the online education platform costs $26.99 if you pay annually, or $39.99 if you have a monthly subscription. There is also a month-long free trial available. If you'd prefer to buy singular paid courses, you can buy them for a fee typically ranging between $20 and $40.
Once you've signed up, you'll be able to earn professional certificates, download online classes to view them offline, and study at your own pace.
Best online learning platforms: Skillshare
Skillshare is another top online learning platform that focuses on offering high-quality online courses which focus on teaching you new skills, rather than accredited degrees.
There are over 25,000 courses on Skillshare, these are split between three core themes which each contain several categories. They are: Create (illustration, photography, UX design), Build (business analytics, freelance and entrepreneurship, marketing), and Thrive (lifestyle, productivity).
Skillshare courses focus on practical learning, they're taught via a series of short videos and class projects, along with discussion forums for students. Courses can be as little as 20 minutes long, while more advanced courses are also available.
Skillshare's 'Data Science and Business Analytics with Python' course, for example, is four hours in-length and features 36 individual lessons, culminating in a final assignment requiring you to submit a PDF report on a python-based data visualization.
Skillshare has around 2,000 free courses available, while a full membership will unlock all the courses on the site and costs $32 per month or $168 per year. You can also sign up for a 14-day free trial before paying for your membership.
Like Udemy, if you complete a course with Skillshare there are no certificates or degree qualifications.
Other online learning platforms
There are several other online learning platforms available on the market, offering online courses, professional certificates, and degrees.
With Futurelearn you can access accredited self-paced learning courses from top universities covering topics including computer science, change management, and data-driven decision making. The popular online learning platform has micro credentials costing between $500 and $1500 which take 10-12 weeks to complete.
Masterclass is another online learning platform offering short-form professional development courses. The team at Masterclass create courses that are taught by world-renowned experts and celebrities in their field. You could have cooking lessons from Gordon Ramsay or study a disruptive entrepreneurship class with Richard Branson. Unlimited access to Masterclass courses costs $180 per year.
A more expensive option: Udacity offers online Nanodegrees covering digital skills and focusing on cutting-edge topics like artificial intelligence and robotics. Each nanodegree typically costs between $1200 and $2400, and usually takes between three and six months to complete.
While there are many online learning platforms available, there is also the option of studying an online degree at business school. Many of the world's top business schools offer online courses including MBAs, business masters, and executive degrees. Academic institutions often employ cutting edge education technologies to ensure the study experience is as close to in-class as possible.
Online learning platforms: are they worth it?
Whether you're looking for online platforms offering short-form content to help you upskill, or online course websites with accredited degrees, there are plenty of options available. But are they worth it?
Studying an accredited online degree through an online learning platform like Coursera or edX who partner with elite institutions ensures that you are guaranteed a quality experience. They also offer access to various other degree elements including career services and networking opportunities.
You'll also be able to study on a flexible platform at your own pace, meaning you can continue working and don't have to make the same commitments that are required for full-time degrees.
Successful completion of these programs can help you launch your career or embark on an exciting new path, but they do come at a high price. It's also often difficult to replicate the experience of learning in-person, so it's worth considering your options.
Your choice depends on your personal situation, and what you're looking to get out of your experience. A degree might not be the right move for your career. If your focus is on upskilling at work rather than making large career changes, studying with a skills-based online learning platform could help you move forward in your career by learning in demand skills.