Should You Do a Master's at the Same University as Your Bachelor's?
Should You Do a Master's at the Same University as Your Bachelor's?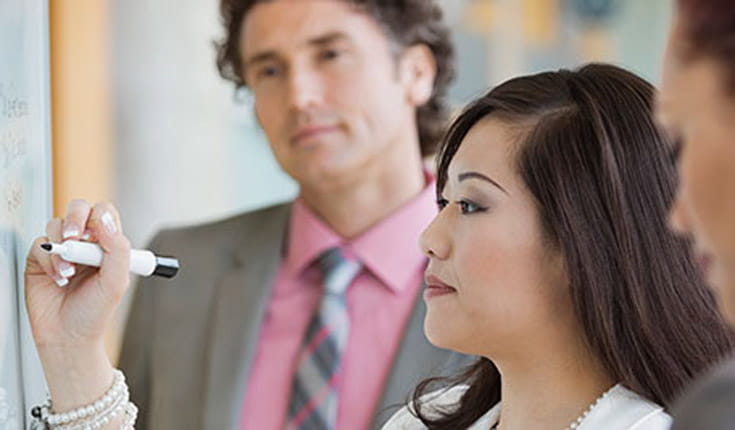 You've finished your bachelor's and you have two very clear choices: You can enter into the world of work and draw a line under your education or you can look to deepen your knowledge with a master's degree.
There are many factors to consider when choosing where to study your master's, including quality of tuition, location, and cost. For many, it's often the simpler and easier choice to stay at the same university where you studied your bachelor's.
Here are the pros and cons of studying a master's at the same university as your bachelor's.
PRO: You can benefit from strong ties to the school
By staying with the same school, you're able to build on the existing relationships and networks that you've already built.
Learn more about the value of building a network through attending business school.
The school already knows you. Faculty are likely to know your strengths, and this can give you a leg up in the admissions process. If you are already inside a top academic institution, this could help you into a world-renowned master's program with international recognition.
If you've had a positive experience with your bachelor's, you can also be confident in the academic environment.
EDHEC Business School master's student Manon Pellegrin remembers making this decision when she was applying for her master's degree. "I considered ESSEC in Singapore, or HEC Montreal. But I made the choice of consistency and preferred to continue my studies at EDHEC. I made that decision because I already knew some of the professors and I had confidence in the program.
CON: You might be restricting your network
Networking is a key part of postgraduate education, especially for those who leap straight into a high earning career after their master's. By staying at the same university, you limit your network to one institution rather than to two or more.
Depending on your degree, you'll be studying from a similar group of lecturers, and you'll be part of the same alumni network. You also won't get the opportunity to experience a campus in an entirely new location, which could help deepen your links to more than one city or country around the world.
"By studying elsewhere, students can benefit from two different networks that enrich their CV and widen the outreach of their job search," says Veronica Sullo, international recruitment coordinator for Bocconi University. "This is the reason why we offer our MSc students plenty of double degree opportunities with more than 30 different universities worldwide."
PRO: You can get a tuition fee discount
Universities are keen for students to stay on to study a master's, and accordingly will offer several incentives to try and attract bachelor's students to stay.
Many master's programs reserve a certain number of seats in the class for internal applications prior to external applications, so you could bag an offer before other students even start applying.
Some master's programs offer to waive certain admissions requirements to bachelor's, such as a GMAT score, which can often be a time consuming part of the process.
Certain universities even go a step further and offer a tuition fee discount to students progressing from a bachelor's. This depends on the institution, which often asks graduates to apply for the discount, but this ranges from anywhere up to 20% off total tuition.
CON: You may be limiting your international exposure
With a range of institutions in different countries on your resume, you're likely to stand out to employers for your international exposure. Conversely, if you stay in the same school and country, that may limit your exposure.
It's true—studying your master's in a different country will increase your exposure to the culture, will help you build contacts in that location, and may even help you learn a new language.
Master's programs, however, make an effort to make sure that your experience isn't just focused around the country where the university is based. Trips, international consulting projects, and internships often transport students to different countries.
More programs now offer a double degree master's, allowing students to spend time at both institutions and to gain a certificate from both.Collaborations include the HKUST-NYU Stern joint Master's in Global Finance, and the M2M joint program between HEC Paris and Yale School of Management.
Master's programs are also often more diverse than bachelor's programs. "I was able to work with students from several different cultures, which was super interesting both from a cultural and professional point of view," EDHEC student Manon reveals.
PRO: You can establish yourself in one environment
During a bachelor's, you'll spend three or four years living in a certain location, getting to know a city and a campus well, and starting to build further ties that may establish you there in the long term.
"Staying at EDHEC, I didn't waste any of my time integrating a class with a fundamentally different mindset, different values. I already represented them," explains Alexandre Gimenez, a current EDHEC master's student.
This stretches far beyond the classroom in extracurriculars. "Staying on for a master is a good choice for those students who have been involved in university campus activities, boards, student or sport associations," Veronica from Bocconi says.
For students looking to get into research or tutorship positions during their master's, she adds, it can be helpful to have a preexisting relationship with faculty from your bachelor's.
Deciding whether to stay at your current university or try somewhere new depends largely on the individual.
Overall, your decision should reflect the quality of the master's program you're applying to, what you want to achieve and where you see yourself after you graduate. Location, reputation, and global opportunities, among other factors, should all weigh in on your final decision.
Whether you choose to pursue a master's degree at the same university as your bachelor's, or elsewhere, those factors should remain consistent.
Get more expert business school advice, and access to exclusive resources by creating an mba.com account.
---
This article was originally published on BusinessBecause.

Whether you're considering an MBA, EMBA, or Master's program, read more content like this and get practical resources to help your business school application on BusinessBecause.