5 Business School Degrees That Specialize in Artificial Intelligence
5 Business School Degrees That Specialize in Artificial Intelligence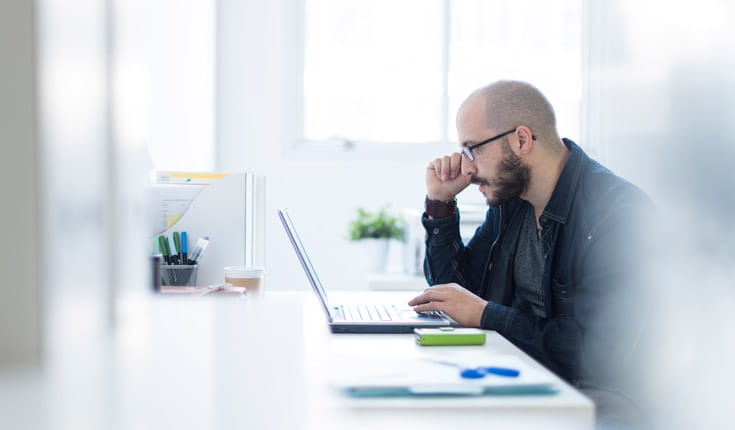 Demand is high for business graduates with working knowledge of AI. Here are five postgraduate degree programs that could upskill you in this area.
ChatGPT has unleashed a new wave of artificial intelligence across the globe, with the US, India, Japan, and Brazil ranking as the countries with the most users of the groundbreaking generative tool.
The potential impact generative artificial intelligence could have on business is huge. ChatGPT and similar platforms can improve the efficiency and productivity of workers in a plethora of industries, while also generating further opportunities for innovation as research continues and the tech becomes more sophisticated.
Growth in the sector means an increasing number of job opportunities at tech companies and top firms in various sectors, but you don't need to be computer science program graduate or an expert in electrical and computer engineering to land a role.
There are also opportunities for professionals who hold specialist expertise in artificial intelligence and the ability to apply this knowledge within a business context. With artificial intelligence careers on the rise, it's no surprise that artificial intelligence is now the most in-demand skill for undergraduate students considering business school.
So what are some artificial intelligence degrees you could enroll in to kickstart your career in the sector? Here are five graduate programs you could choose.
MS in Business Analytics
A Master in Business Analytics (MSBA) is one of the most common artificial intelligence degree types. MSBAs focus on teaching students data and analytics skills that can be applied to inform business decisions. Modules blend business components such as management with a focus on technical skills.
Enrolling in an MSBA could see you working in areas such as data science and data mining, programming, and machine learning. You'll also get the chance to use artificial intelligence programs, learning to use these technical skills and ability to analyze datasets to help drive business strategy, with applied artificial intelligence a key focus.
Some of the top business schools in the US offer MSBAs. According to QS, the Sloan School of Management at Ivy League school, MIT, offers the world's top-ranked MSBA, while other world-renowned schools – such as Carnegie Mellon University Tepper School of Business and the University of Texas at Austin McCombs School of Business – also offer MSBA degrees.
Elsewhere, top European schools such as Imperial College Business School, ESCP Business School, and IE Business School all offer MSBAs ranked among the best in the world, according to QS.
MS in Artificial Intelligence For Business
A highly specialized artificial intelligence degree that's less common than business analytics, an MS in Artificial Intelligence For Business teaches the fundamentals of artificial intelligence before delving into its use cases across the business landscape.
At SP Jain School of Global Management, for example, the MS in Artificial Intelligence For Business offers modules including AI and Automation in Finance, AI in Marketing, AI in Logistics, and Embedded AI and Robotics.
Students get the chance to develop their skills in machine learning, natural language processing, data visualization, and programming. Enrolling in an MS in Artificial Intelligence for Business will also typically involve learning about the ethics of artificial intelligence.
As well as SP Jain, other business schools offering this highly specialized degree in artificial intelligence include SKEMA Business School in Paris, Aston University, and the National College Of Ireland.
MS in Data Science and Business Analytics
A degree program that holds many similarities with those already mentioned, the MS in Data Science and Business Analytics focuses on teaching students data science skills and techniques, which can be applied towards business goals.
Programs typically offer foundational modules teaching data science and data analysis techniques. This can involve learning about statistics, probability, data visualisation, and the use of programming languages including the likes of Python.
After gaining an understanding of the fundamentals, students typically go on to learn about areas including machine learning, artificial intelligence, big data analytics, statistical analysis, and predictive modelling. The overall objective of this artificial intelligence degree is to prepare students to be able to handle the ever-increasing amounts of data, using specific modules and techniques.
Business schools offering the chance to study an MS in Data Science and Business Analytics include Amsterdam School of Economics, ESSEC Business School, HEC Montreal, ESCP Business School, and University of Westminster.
MBA with Artificial Intelligence
While not explicitly an artificial intelligence program, an MBA that offers a specialization in artificial intelligence can be a gateway to many different artificial intelligence careers.
An MBA is a generalist degree program, teaching business fundamentals ranging from human resources to finance to accounting and strategy. Programs typically begin with core modules covering these key business areas, before allowing students to specialise in the latter part of their studies.
At MIT Sloan, for example, students on the MBA program have the chance to enroll in a range of certificates during their studies, one of which focuses on analytics and offers the opportunity to learn topics such as machine learning, artificial intelligence, robotics, and data analytics.
Northwestern University's Kellogg School of Management offers an MBAi program in partnership with the McCormick School of Engineering, focusing on business innovation and the technologies that underpin changes in the business landscape. The program offers various artificial intelligence components and other cutting-edge technologies throughout the curriculum.
Elsewhere, the likes of Imperial College Business School, IE Business School, and SDA Bocconi offer the opportunity to specialise in artificial intelligence during tailored pathways and elective modules on their respective MBA programs.
MS in Management Science and Engineering
An MS in Management Science and Engineering is a more technically-focused degree than many of the other programs on this list. Typically the curriculum focuses on teaching both managerial and technical expertise, preparing technically-minded students – who often have software engineering skills – to successfully lead organisations after they graduate.
These programs can be offered by business and management schools, as well as through engineering schools; several of the world's top institutions such as Stanford University and Columbia University offer this degree type.
While not necessarily an artificial intelligence degree, you can find MS in Management Science and Engineering programs teaching artificial intelligence and other similar analytical skills. The Stanford program, for example, covers areas including machine learning, analytics, and data mining, all applied within a business context.
So it's not just data scientists and computer systems experts who have opportunities to take advantage of the booming artificial intelligence sector. If you're looking to develop your artificial intelligence skills and management expertise to launch a career in the industry, enrolling in one of these programs could provide the launchpad for success.
Read More: How M7 Business Schools Teach Innovation And Entrepreneurship