How M7 Business Schools Teach Innovation And Entrepreneurship
How M7 Business Schools Teach Innovation And Entrepreneurship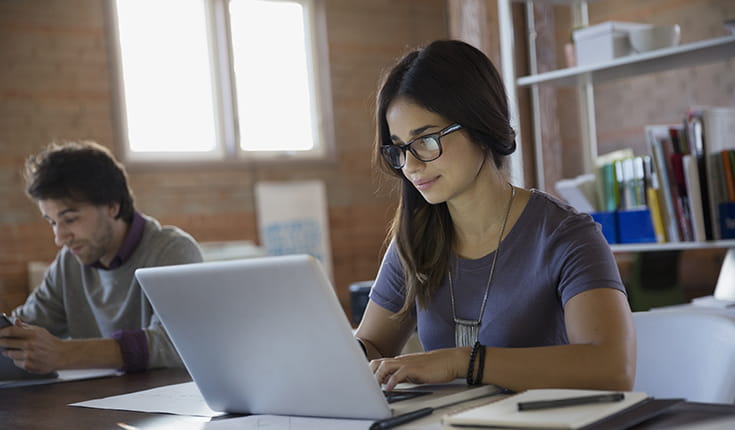 What is special about the M7 Business Schools and how do they foster innovation and entrepreneurship for graduate success? Innovation and entrepreneurship are key drivers of economic growth and highly valued in the business world. To teach or develop these, the world's best business schools are constantly evolving their curriculums to equip students to succeed in today's dynamic business landscape.
Among the most prestigious institutions prioritizing innovation and entrepreneurship are the M7 Business Schools. ('M' stands for 'magic' or, according to some, 'magnificent'.) These are an elite group of seven leading business schools comprised of Harvard Business School, Stanford Graduate School of Business, the University of Pennsylvania's Wharton School, Columbia Business School, Northwestern University's Kellogg School of Management, the University of Chicago's Booth School of Management, and MIT Sloan.
As they have highly competitive admissions, M7 business school graduates are in high demand and can enjoy soaring salary increases upon graduation.
A business education at these elite institutions cultivates forward-thinking, modern business minds who become top leaders in the business world and beyond. Graduates include Harvard Business School's President George W. Bush, Chicago Booth's Satya Nadella, CEO of Microsoft, and Stanford's Mary Barra, CEO of General Motors.
What are M7 Business Schools, and what makes them elite?
The M7 elite business schools are widely regarded as among the best in the world.
Study at these business schools and you'll pursue top-ranked MBA and master's programs, network among exceptional students, access leading professors, transform your career trajectory, and join impressive communities of notable alumni, including presidents, CEOs, and famous entrepreneurs.
The M7 elite business schools are highly competitive to enter and require top GMAT scores. However the hard work pays off as MBA graduates from these schools also see their salaries spike and can expect to sit on an easy six-figure sum come graduation.
Alongside access to a diverse and accomplished network, students have access to top-tier teachers, plus hands-on management experience. All this while embracing changes in the business world through extensive and modern curriculums.
The experiential and interdisciplinary learning process, combined with an extensive network and access to business leaders, fosters an environment where students are encouraged to think creatively and innovatively, allowing them to become entrepreneurial business leaders.
Lowdown on the M7 Business Schools
Harvard Business School
Class size: 1,015
International student quota: 38%
Women: 46%
Average MBA salary three years after graduation: $235,177
Harvard Business School located in Cambridge, Massachusetts, and has produced many notable alumni, including former Facebook COO, Sheryl Sandberg, and CEO and Bloomberg founder, Michael Bloomberg.
MBA students can expect to earn a massive $245,000 in total compensation (salary plus bonuses) straight after graduation and $235k in salary alone after three years.
MIT Sloan School of Management
Class size: 408
International: 40%
Women: 46%
Average MBA salary three years after graduation: $207,100
Also based in Cambridge, MIT Sloan gives MBA students plenty of opportunities to learn at the intersection between business and technology.
It has produced a selection of impressive entrepreneurs including Brian Halligan CEO and co-founder of HubSpot, and Shuman Ghosemajumder who left Google to grow his nonprofit TeachAIDS, an Edtech company using technology to support HIV prevention.
Wharton School, University of Pennsylvania
Class size: 877
International: 35%
Women: 50%
Average MBA salary three years after graduation: $238,741
An 140-year-old institution, the Wharton MBA program has produced entrepreneurial alumni such as Tesla and X CEO, Elon Musk, and Google CEO, Sundar Pichai. Business tycoon, Warren Buffett, is also among the esteemed graduates from Wharton.
Columbia Business School
Class size: 844
International: 57%
Women: 44%
Average MBA salary three years after graduation: $228,425
In 2023, Columbia Business School was ranked first in the Financial Times MBA ranking for the first time ever after consistently ranking highly in a number of metrics.
Some of Columbia Business School's notable MBA alumni include Sallie Krawcheck, CEO and co-founder of Ellevest and Hanzade Doğan Boyner a startup entrepreneur who has helped lead Turkey into the digital age, as founder of the country's leading internet company, Doğan Online, and chair of e-commerce platform Hepsiburada, the so-called 'Amazon of the East'.
Stanford Graduate School of Business
Class size: 424
International: 37%
Women: 44%
Average MBA salary three years after graduation: $253,435
Stanford Graduate School of Business was founded in California in 1925 and boasts an impressive MBA class profile. Graduates from Stanford can expect an average post-MBA salary of $253,425, the highest among the M7 Business Schools.
The school has produced impressive alumni, including Jeffrey Skoll, the first president of eBay, and the UK's chancellor, Rishi Sunak.
Located Silicon Valley, the innovative infrastructure around Stanford makes it a great location for students wishing to launch or grow entrepreneurial ventures.
University of Chicago's Booth School of Business
Class size: 621
International: 37%
Women: 40%
Average MBA salary three years after graduation: $216,295
The University of Chicago's Booth School of Business was founded in 1898. Some of its best-known alumni from the Booth MBA program include BlackRock co-founder Susan Wagner, and former CEO of The Gillette Company, James L Kilts.
Northwestern University's Kellogg School of Management
Class size: 503
International: 38%
Women: 48%
Average MBA salary three years after graduation: $211,718
Located in Chicago, Illinois, Kellogg School of Management boasts 604 alumni-founded companies, 31 countries around the world house Kellogg founders, and 85% of companies are active or have been acquired. The school offers an Entrepreneurship Pathway MBA, which takes students through the steps of launching or acquiring a company.
A focus on entrepreneurship during your MBA
M7 Business Schools offer specialized courses focused on entrepreneurship, teaching innovative techniques alongside leadership skills. These courses feature deep academic resources and cover various aspects of starting and managing a business, including opportunity identification, business planning, funding, marketing, and scaling.
M7 Business Schools integrate the principles of innovation and entrepreneurship across various aspects of their programs. They offer dedicated courses on innovation and entrepreneurship, where students learn about key concepts, frameworks, and the tools necessary for identifying opportunities, developing innovative solutions, and how entrepreneurs create successful ventures.
Students learn about the challenges and opportunities associated with entrepreneurship through case studies, guest lectures by successful entrepreneurs, and interactive or immersive exercises.
Wharton's MBA program has an Entrepreneurship and Innovation major, which provides MBA students with skills, analytical tools, perspectives, and experiences that prepare them for careers as autonomous entrepreneurs, family-business entrepreneurs, or entrepreneurs in corporate setting. This major includes courses such as Venture Capital and the Finance of Innovation, Finance of Buyouts and Acquisitions, and Health Care Entrepreneurship.
Kellogg's offers entrepreneurship courses in Building Block Courses, Corporate Innovation, Growth and Scaling, and Experiential Learning.
Stanford offers more than 50 different courses in entrepreneurship and innovation, taught by academic faculty, frequently in partnership with accomplished entrepreneurs and seasoned investors.
How do M7 Business Schools foster entrepreneurship?
M7 Business Schools prioritize experiential learning to foster an entrepreneurial mindset among their students. They offer a range of opportunities, such as incubators, accelerators, and entrepreneurship centers, where students can develop their entrepreneurial skills in a hands-on environment. These initiatives provide access to mentors, resources, and networks, enabling students to refine their business ideas, test their viability, and gain valuable feedback from experienced entrepreneurs and industry professionals.
Kellogg takes an holistic approach to teaching entrepreneurship, and gives students a number of opportunities to take their learnings from the classroom into the real business world.
One such opportunity at Kellogg is the San Francisco Immersion Program which offers a unique opportunity to intern and build a network in the heart of the startup world. Participants take classes such as Venture Investing and Launching and Leading Startups while working alongside venture capitalists in Bay Area startups.
This opportunity allows students who have a strong professional interest in entrepreneurship, technology or venture capital and ambitions to work in a growth-stage entrepreneurial or venture capital firm to gain hands-on experience in a hub for innovation.
Fostering innovation through interdisciplinary learning
Innovation and entrepreneurship are not limited to a single academic discipline. M7 Business Schools recognize the need for interdisciplinary collaboration and offer joint programs and initiatives that bring together students from different disciplines, such as business, engineering, design, and the sciences.
This multidisciplinary approach fosters a diverse and creative environment where students can leverage their unique perspectives and skill sets to generate innovative ideas and solutions.
Stanford also employs an interdisciplinary approach in its curriculum, as well as its experiential opportunities. For example, in the hands-on, project-based course, the Startup Garage, students apply the concepts of design thinking, engineering, finance, business, and organizational skills to design and test new business concepts that address real-world needs.
Chicago Booth's innovative entrepreneurship MBA curriculum takes an interdisciplinary approach combines classroom courses in the fundamentals of entrepreneurship with experiential programs and competition courses. Courses include Entrepreneurial Finance and Private Equity, and Commercializing Innovation.
Opportunities for networking
Networking and alumni engagement plays a vital role in the entrepreneurial journey. M7 Business Schools provide extensive networking opportunities, connecting students with successful entrepreneurs, venture capitalists, and industry leaders. Through guest lectures, networking events, and alumni mentorship programs, students gain insights into the practical aspects of entrepreneurship and establish valuable connections that can accelerate their career paths and future ventures.
Harvard Business School has a New Venture Competition Alumni Track which serves as a launch pad for innovative new business ventures from HBS alumni, providing access and exposure to potential investors, mentors, and advisors.
Wharton's MBA has 100,000 graduates across 153 countries, the largest alumni network of any business school. There are numerous alumni clubs where you can connect with grads who share your passion.
Access to research centers and institutes that will grow your knowledge
Many M7 Business Schools have dedicated research centers or institutes focused on entrepreneurship and innovation. These centers conduct research, publish academic papers, and organize conferences and workshops on topics related to entrepreneurship. Students can engage with faculty and researchers working in these centers and benefit from their expertise and knowledge.
Columbia Business School's Eugene M Lang Entrepreneurship Center supports students and alumni looking to launch their own business ventures during or after business school, for example to improve their understanding of investing or scaling-up.
Faculty at Stanford's Center for Entrepreneurial Studies conduct research on a wide set of entrepreneurial topics that can deepen MBA students' knowledge of the sector. Recent studies at the center have included an evaluation of unicorn firms, the impact of experienced entrepreneurs, and the unique challenges facing Latino and Black entrepreneurs in the United States.
Startup Competitions
M7 Business Schools often organize or participate in startup competitions and business plan competitions. These events allow students to showcase their entrepreneurial ideas, receive feedback from judges, and potentially secure funding or resources to launch their ventures. Such competitions foster a spirit of innovation and provide students with valuable networking opportunities.
At Harvard University, the Rock Center for Entrepreneurship supports students in their entrepreneurial ambitions through opportunities such as the annual New Venture Competition, one-on-one meetings with Entrepreneurs-in-Residence, and Rock Summer Fellows.
The New Venture Competition is an annual student competition with two tracks for HBS students: the Business Track for ventures with economic returns that drive substantial market value, and the Social Enterprise Track for ventures that drive social change using non-profit, for-profit, or hybrid models.
Chicago Booth's Polsky Center for Entrepreneurship and Innovation offers several hands-on learning opportunities aimed at helping students, researchers, faculty, and community members pursue their own entrepreneurial endeavors or careers in private equity, venture, capital, entrepreneurship through acquisition, or social entrepreneurship.
Embracing failure and resilience
Entrepreneurship is inherently risky, and failure is often a part of the journey. M7 Business Schools create a supportive environment encouraging students to take calculated risks, embrace failure as a learning experience, and develop resilience. Through workshops, seminars, and case studies, students learn to navigate challenges, overcome setbacks, and pivot their strategies when needed, instilling in them the perseverance and adaptability required to succeed as entrepreneurs.
The M7 Business Schools have established themselves as leaders in teaching innovation and entrepreneurship. By integrating these principles throughout their programs, emphasizing experiential learning, promoting interdisciplinary collaboration, facilitating networking and alumni engagement, fostering a global perspective, and nurturing resilience, these schools equip their students with the knowledge, skills, and mindset necessary to thrive in the ever-evolving business world.