Choosing a School for Your MBA
Choosing a School for Your MBA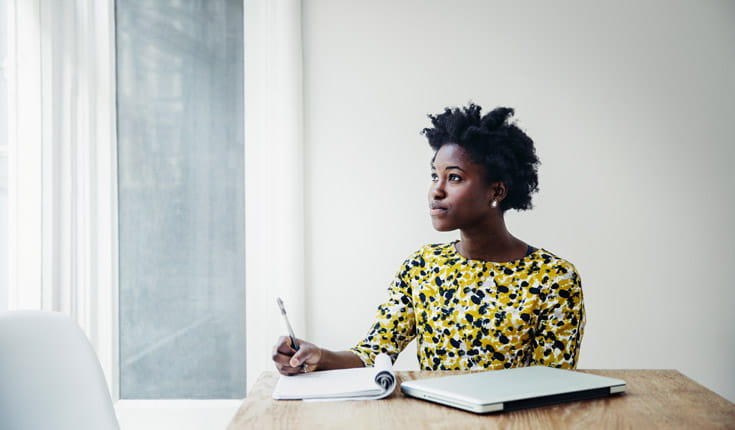 Selecting the right school for your graduate business degree is no simple feat. These practical tips will help you get organized and get the most out of your search.
1. Map out your path to an MBA. Initially, you may be wondering what you can do with an MBA.

Perhaps your undergraduate degree was unrelated to business, so you're not sure how getting an MBA fits into your long-term career future. That was the case for JJ Perino, an MBA candidate at the Arizona State University, W. P. Carey School of Business. He didn't consider himself an MBA candidate, but soon realized there's no such thing as a "typical" MBA student. The key is to embrace the unique backgrounds you and all your fellow students have, and to see how an MBA can help you thrive professionally and open more opportunities to finding your dream job.

2. Explore the programs offered to find your fit.

When it comes to finding your ideal business master's degree experience, there are many program options to consider. Explore the different types of business master's degrees, such as a generalist degree like a Master's in Management (MiM) or a specialist degree like a Master's in Marketing.

You'll also want to decide the best MBA program length for your lifestyle. You may be better suited to pursue a full-time MBA, which typically takes two years to complete. Though many worry that taking time off work to go to business school will hinder their career progress, there are actually many MBA options that promote a balance between work and school. For example, many schools offer a part-time MBA program with weekend classes or online learning options that usually take four to six years to complete.

3. Make sure you click with the campus culture.

A school's culture generally refers to the beliefs, perceptions, relationships, attitudes, and written and unwritten rules that shape every aspect of how it functions. But it's more than that—campus culture also encompasses more concrete issues such as the physical and emotional safety of students, and how racial, ethnic, linguistic, or cultural diversity are celebrated. The bottom line: attend a school with a culture that inspires and motivates you.

4. Find out about faculty and teaching methods.

The way instructors teach is different in a graduate business setting than it is in a traditional undergraduate program. Contact the admissions office of schools you're interested in and schedule time to meet with faculty so you can ask about their teaching methods and styles. Also ask about class size and faculty-to-student ratio for the program(s) you're considering. In addition, there are many online and in-person the MBA Tour events where you can get your questions answered, such as the Access MBA Tour, North American Schools Tours, Global Online Events, or MBA Chat Sessions.

5. Develop an application timeline and checklist.

From your initial self-assessment process and researching schools to securing funds and preparing for the GMAT exam, it takes most people a year to complete the entire admissions process for graduate business school. Once you've identified what you're looking for in a business master's program, it's a good idea to apply early. Why? It shows you're serious about that school's program and actually increases your chances for securing scholarships and financial aid. Applying early also gives you extra time for pursuing other financial options should your initial plans fall through, or to troubleshoot if any problems arise in the application process. When you're ready to move forward, a timeline and checklist will help you plan ahead and stay on track successfully.
Ready to explore your MBA options? Create an mba.com account to get complimentary access to all the tools you need for a successful graduate business degree journey—from start to finish.