Accreditations and Rankings: What Students Need to Know
Accreditations and Rankings: What Students Need to Know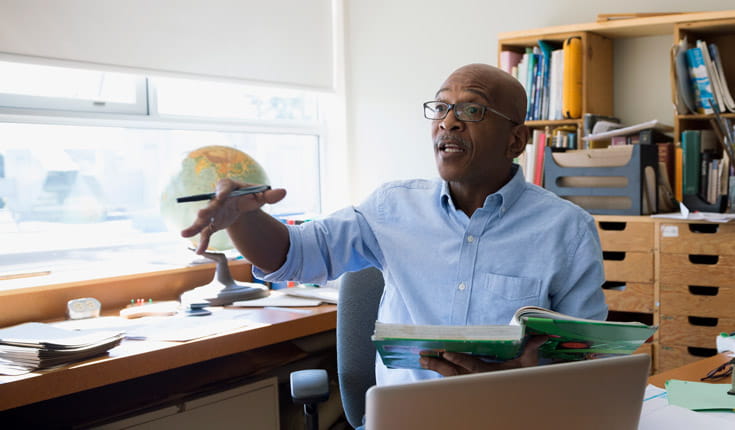 Discover what you need to know about accreditation and rankings when searching for the right MBA program.
Debra Ringold is dean and JELD-WEN professor of Free Enterprise, Willamette University MBA.
Prospective students often ask my advice on how to use institutional and/or program evaluations. Third-party evaluators can be classified into two categories: accrediting bodies and publications that provide rankings. Both can be useful in selecting a college, university, and/or program. But in higher education, like all industries, some evaluators are more credible than others. Just as there are diploma "mills," there are accreditation and ranking "mills." Consider these tips for navigating accreditation and rankings.
Pay Attention to How Accreditation Is Earned
In our region, the most basic accreditation an institution can earn is by the Northwest Commission on Colleges and Universities, an independent, non-profit membership organization recognized by the US Department of Education (USDE) as the regional authority on educational quality and institutional effectiveness of higher education institutions in the seven-state Northwest region. It fulfills its mission by establishing accreditation criteria and evaluation procedures by which institutions are reviewed.
Nationally, accreditation of institutions or programs offering professional education is earned by a subset of regionally accredited colleges and universities. Medical, legal, business and management, and public administration education each has its own well-recognized accrediting body. The American Medical Association, American Bar Association, Association to Advance Collegiate Schools of Business – International, and Network of Schools of Public Policy, Affairs, and Administration sets the standards for professional education in its domain.
Evaluate Rankings with Caution
The key to using institution or program rankings offered by various publications is to understand how specific rankings were developed. You want to know who was asked what, how they were asked, and how their answers were combined to achieve the ranking.
For example, the Willamette University MBA has been ranked in the top tier by both Businessweek and Forbes magazines. Businessweek ranked full-time MBA programs on three measures: a survey of student satisfaction (45 percent of the ranking); a survey of employers who hire those graduates (45 percent); and the expertise of each school's faculty, measured by faculty research in esteemed journals (10 percent). Forbes, on the other hand, ranked full-time MBA programs based solely on return on investment.
Prospective students focused on ROI might consider the Forbes' top 70 listing and the methodological discussion provided by the publication. Those who value student satisfaction and employer evaluations of MBA programs might benefit from taking a look at Businessweek's listing of the 85 best MBA programs in the US.
The bottom line is that higher education is a market and buyers should beware. Prospective students should take the time to learn what a particular institution's or program's various accreditations and rankings actually mean – to them.