Master of Science in Marketing
Master of Science in Marketing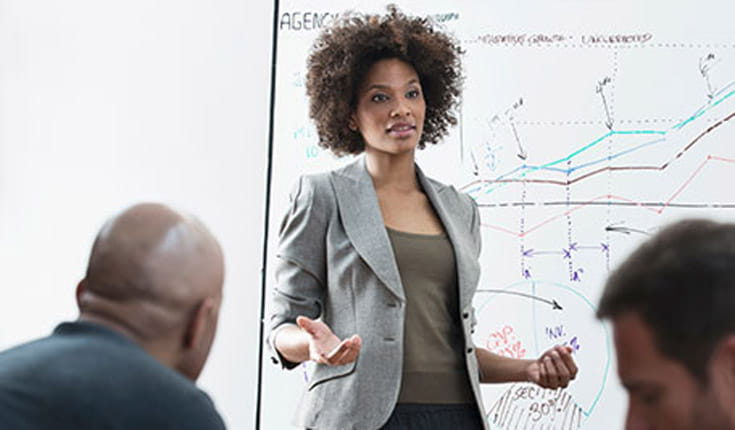 A diverse range of industries need marketers who have finely tuned analytical and problem-solving skills.
A Master of Science in Marketing provides a comprehensive understanding of branding, strategy, market research, consumer behavior, product management, and global issues – skills companies are looking for in their marketing team.
The degree serves as a pathway to marketing careers that encompass public relations, sales, brand management, advertising and general management in industries as diverse as retail, fashion, manufacturing, finance, public services, leisure and tourism, consumer goods, music, and electronics.
In addition to the growing popularity of the Master of Science in Marketing degree, the Master of Science in Marketing Analytics (MSMA) degree is also in high demand. This program focuses on teaching students how to engage with customers, design and deliver statistical analyses, and communicate these results. The hiring growth rate for individuals with a specialization in marketing analytics is up more than 67% over last year and up 136% over the past three years.1
Advantages
An undergraduate degree in business typically is not required.
Many programs can be completed in 12 months of full-time study, but some offer a part-time option.
Many programs provide networking opportunities through hands-on projects, such as field study or capstone projects.
Most programs include team-based projects.
Alumni connections are particularly strong in the marketing field and can be invaluable in building a career.
Some programs are designed for students with no professional work experience, while others specifically seek prior experience.
Challenges
Students without a business background may be required to take some prerequisites, such as quantitative analysis and statistics, an economics course, and financial accounting
A successful career requires strong quantitative and communication skills.
Some programs may only be offered on a full-time basis.
Resources
Careers in Marketing and Market Research
The Market Research Toolbox: A Concise Guide for Beginners
Hitting the Sweet Spot: How Consumer Insights Can Inspire Better Marketing and Advertising
---
1 Forbes Insights, Analysis Shows Jump in Marketing Analytics Jobs by Daniel Kehrer, Director at MarketingShare, August 2, 2013